All the promises of an Adirondack spring
Monday, April 6, 2015
By: Kevin Chlad - Adirondack Council's Legislative Director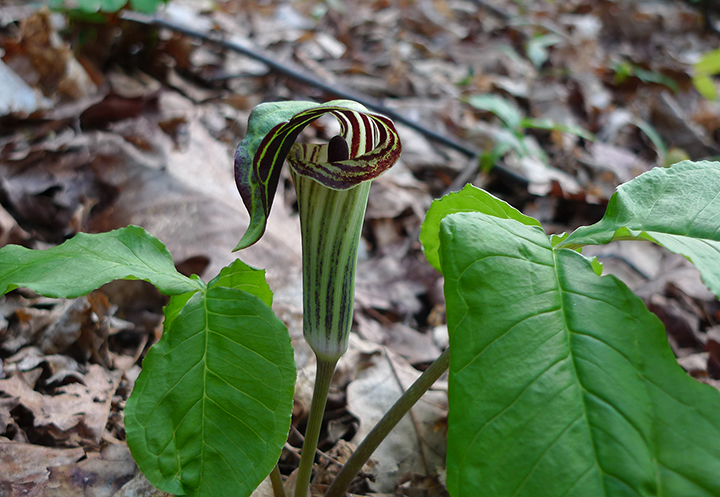 In the Park, the snowpack is melting. Any day, my snowshoes will begin their six-month holiday on my wall and my summer gear will get some much-needed attention. This seasonal transition also saw an on-time budget in Albany once again. While the Adirondack Park experienced one of its coldest and harshest winters in recent years, the Capitol remained hot with a frenzy of activity building towards the April 1st budget deadline. As winter dissipates, the New York State budget shows the promise of spring for the Adirondack Park.

The NYS Water Infrastructure Improvement Act
One of the most important victories for the Park is the NYS Water Infrastructure Improvement Act, a $200-million program to repair wastewater treatment and drinking water facilities. Under the three-year plan, the state will set aside $50 million this year and $75 million in each of the next two years to pay for matching grants to communities for up to 60 percent of their upgrades for local drinking water and wastewater treatment projects.

This kind of investment in clean water systems can help small Adirondack Park communities rebuild facilities to better handle local business, residents and the 10 million people that visit annually. We have world-class scenery and recreational opportunities in the Adirondacks, but we don't yet have the world-class drinking water and wastewater treatment systems we need to protect the environment and public health. This new program offers hope to small, Adirondack communities that qualify for clean water loans from the state but can't afford to repay multi-million-dollar debts. Now they can get up to $5 million in grants and significantly reduce what they must borrow.

The Adirondack Council worked tirelessly with a broad coalition, a core group of dedicated lawmakers, and with the support of our membership to make the effort to secure clean water funding for the Park's communities a success.

The Environmental Protection Fund
The budget also includes an increase of $15 million to the Environmental Protection Fund (EPF) restoring the total to $177 million. This includes an increase of $7.4 million in the four highest Adirondack Council priorities…open space protection, smart growth planning, invasive species controls, and state land stewardship. The increase in invasive species funding will support and implement a regional approach to prevent the spread of invasives in the Adirondack Park.

Our coalition had called for restorations to the EPF that would bring the total back to the $200 million level established before the recession cuts in FY 2008-9. In the long-term, the EPF will best serve the people of New York by promoting clean water, job growth and healthy communities when it is funded at $300 million.
Regional Greenhouse Gas Initiative Raid

With the onset of spring, we watch the ice melt and hardwoods bud, but quickly recall the pain and frustration that comes with black fly season. The unwelcome part of the largely pro-Adirondack budget was the $41-million raid on the Regional Greenhouse Gas Initiative (RGGI) green energy fund, diverting it into the state's General Fund. The RGGI program is a nine-state cooperative pollution control program aimed at reducing carbon emissions from electric power plants. RGGI proceeds are supposed to be spent on clean energy development and energy conservation programs to help combat climate change, which is a significant threat to the Adirondack Park's environment and economy. Addressing that threat must remain a priority.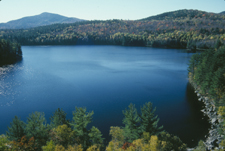 The Adirondack Council recognizes and applauds the efforts of Governor Cuomo, the NYS Senate and Assembly, in particular Environmental Conservation chairs Thomas F. O'Mara and Steven Englebright, Sen. Betty Little and others from the North Country and across the state, and the many organizations who worked on issues that are important to the Adirondack Park during the budget process.
Budget highlights include:
Environmental Protection Fund: Total increased from $162 million to $177 million; includes an increase of $4.9 million for Open Space (total $26.5 million); public Land Stewardship increased by $1.15 million to $18.5 million; Smart Growth planning grants to communities went up from $400,000 to $600,000; and, Invasive Species control programs increased by $1.15 million to $5.85 million, to a new Adirondack Park wide invasive species prevention strategy.

DEC increased staffing: Staffing increased by 36 including spill response, habitat protection and a new Office of Public Protection academy for Forest Rangers and Environmental Conservation Officers. No movement on restoration of Adirondack Park Agency staff.
Oil Spill Fund: New York's $25-million, Comptroller-managed fund that would help communities deal with a spill, fire or explosion (or all three) from an oil train derailment (or other source), was increased to $40 million. Up to $2.1 million per year of that was authorized for prevention and emergency response training. Canadian Pacific trains carry millions of gallons of crude oil through the Adirondack Park each day on more than 100 miles of track running along the edge of Lake Champlain.

License and Permit Fees: DEC Permit fees for discharge of air and water pollution were increased; DEC sporting license fees were dedicated to wildlife programs, per federal requirements.

Broadband funding to solve "the last mile:" $500 million to be used as 1:1 public/private match for broadband projects. Matching should allow state to leverage more co-location in the Park and encourage investment in providing service to less-populated areas.

Upstate Revitalization Fund: $1.5 billion towards three (3) awards worth $500 million each to be awarded amongst the seven (7) upstate REDC regions with transformative economic growth projects. The North Country should be well-positioned to fare well in competition, and clean water projects would qualify for this funding.

Superfund & Brownfields program reform and extension: Program extended with an additional commitment of $1 billion over 10 years. This could help Adirondack communities such as Clifton & Fine (St. Lawrence County), which are trying to clean up and redevelop brownfield/superfund sites.
Onward…
The interesting thing about seasonal changes is that they don't happen in one day. While our budget has a deadline, there are many issues that still need tending to before the Legislature recesses in June. Issues that remain include off-road motorized vehicles, science-based reforms at the Adirondack Park Agency, community infrastructure grant implementation, wild lands protection, and updates to private forestry and land-stewardship incentives.
Would you like to comment on what you've read or viewed? We'd love to hear from you. Please click to send us a message.
---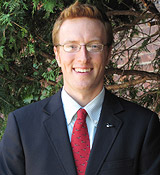 Kevin Chlad joined the Adirondack Council staff in 2011.
Kevin provides support to the Council's Albany-based Legislative and Communications team, assisting with outreach to government officials and the media to help spread the word about the Council's advocacy for the Adirondack Park and specific policies that will impact the Adirondacks.
Kevin Chlad graduated in 2008 with a degree in Environmental Studies of the Adirondacks from SUNY Potsdam. Besides his previous time spent at the Adirondack Council as a Clarence Petty Intern in 2009, Kevin has held numerous other Adirondack occupations, including Ausable River Steward, canoe guide, and fire tower summit steward (Poke-O-Moonshine Mountain). When not advocating ecological integrity, Kevin is an avid ice climber and adventurer.