Adirondack Council Welcomes New Development Assistant Jess Kelley
Wednesday, February 12, 2019
Hi! My name is Jess Kelley and I'm thrilled to be working as a Development Assistant at the Adirondack Council with colleagues who share my passion for protecting the unique wonder of the Adirondacks. As a native of Keene, NY, the Adirondacks are near and dear to my heart; I'm actually part of the 8th generation of my family to be born and raised in the Park.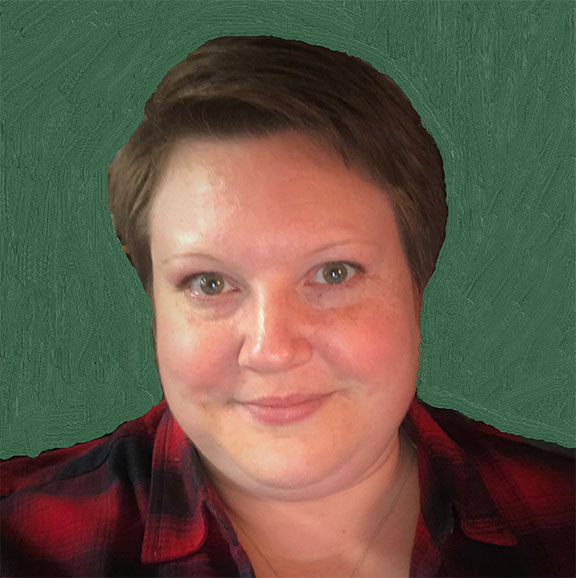 The Adirondack Park is also very important to my immediate family. My husband and I were married on the top of Whiteface Mountain in 2006 and we have traveled back here every year for vacation, holidays, camping, and to visit family and friends. Our son has also been staying with family on his own since he was a baby and, for the past few years, has had the privilege of attending Keene's Youth Commission day camp during the summer. We moved back to the Adirondacks recently so that our son could attend my alma mater, Keene Central School, and to pursue different career paths. Some of my favorite Adirondack memories were made at our family camps in Keene, camping at our family lean-to and local campgrounds, fishing the waters of the Adirondacks, and swimming in its plentiful watering holes. I also grew up cross-country skiing the Jackrabbit trail (and many others) and figure skating, both of which I hope to rekindle now that I'm back full time.
I've held a broad range of positions over the last decade or so, including several years as a high school science teacher, a stint as a Stem Cell Biologist for a Fortune 500 company, and owning a small business. While those positions were rewarding, they ultimately led me back to my hometown where I can fulfill my dream to be of service to others and work for the greater good of something bigger than myself. I have found like-minded individuals whose passion for conservation and environmental integrity match my own; I truly feel like I found a home at the Adirondack Council.
While my background is deeply rooted in the sciences, I have found that the broad range of skills I've acquired over the years have prepared me well for my current position as a Development Assistant at the Council. I'm currently working with the Development Director on donor database management and streamlining office processes to increase efficiency and free up more time for coworkers to do the important work of helping to preserve our land, air, water, and wildlife. In the future, as my position develops, I hope to be able to spend some time on education outreach and helping the public understand the issues that the Council is working on and how they can help keep the Adirondacks pristine and forever wild.