Adirondack Council Members Petitioned Congress, Saved EPA's Budget
By: Willie Janeway – Adirondack Council Executive Director
Tuesday, April 3, 2018
The Adirondack Council expresses its deepest gratitude to thousands of its members and other supporters, who signed petitions, wrote emails, made phone calls or personally visited members of Congress, urging them to protect the U.S. Environmental Protection Agency's (EPA's) budget this year.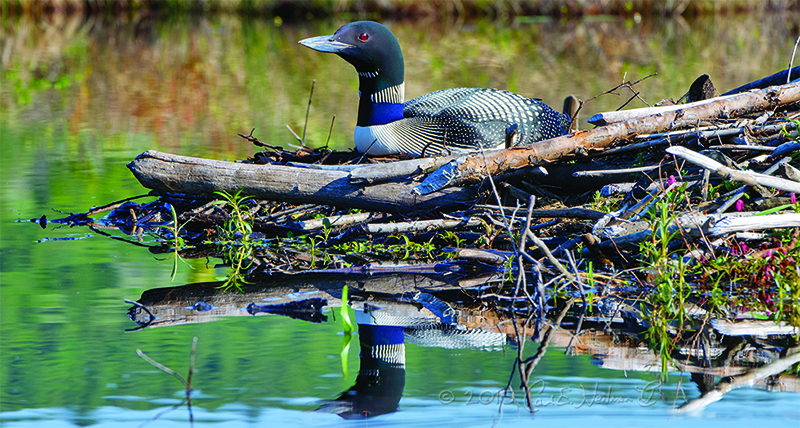 Photo: Carl Heilman
More than 2,000 of you signed the petition and wrote letters to protect the EPA's acid rain program, pushing back against the Trump administration's plans to cut back on environmental and public health protections that are critical for protecting the clean water, forests, wildlife, and economy of the Adirondacks. This grassroots activism had a real and positive impact. Thank you.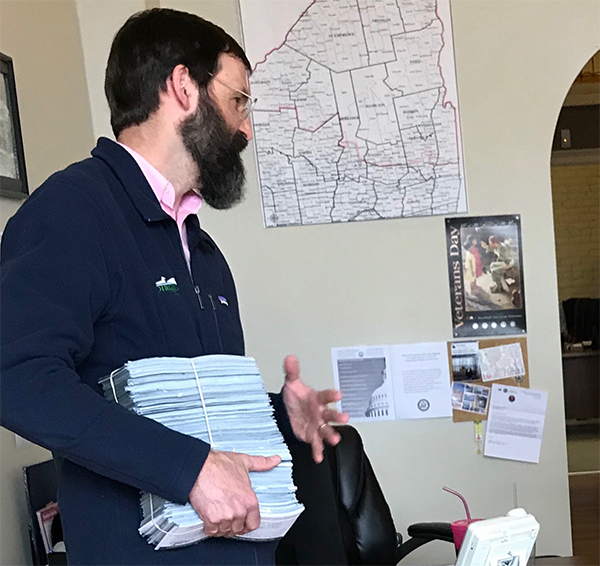 Adirondack Council Executive Director drops off petitions signed by Council members and
supporters at Congresswoman Elise Stefanik's district office.
Rather than the 31-percent cut in the EPA's funding proposed in the administration's budget plan, Congress provided the EPA with a $763-million increase, including $300 million for the Clean Water Fund, another $300 million for the Safe Drinking Water Fund; $63 million for implementation of the Water Infrastructure Finance and Innovation Act; and, $50 million for new grant programs to address lead in drinking water.
Funding for acid rain and climate research remained at current levels. That's good, for now. Adirondack waters were poisoned by acid rain and for several decades now great progress has been made restoring water quality, bringing back loons, and recovering native brook trout and other fisheries. We don't want to cut monitoring, especially given the current the EPA's reduction in clean air protections. The Adirondack Council, the State of Maryland, and a coalition of environmental and health organizations are currently in federal court with the EPA for its failure to require the use of already-installed pollution control equipment at 36 Midwest power plants that burn coal.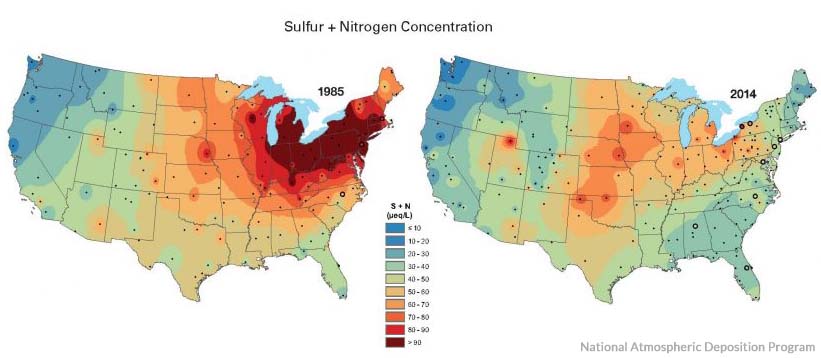 The new grant program for studying the causes and effects of lead in drinking water could help here. The program was designed to help cities like Flint, Mich., where corrosive water sickened thousands of people by breaking down older lead pipes and lead solder in their homes.
The Adirondack Park too has seen several well-documented cases where acid rain has caused household plumbing to break down, releasing lead and other metals into household tap water. In each case, there was no evidence of toxic metals in the water source, or even at the supply pipe to which homes are connected. But acidic water sitting for hours inside the home's pipes turned formerly perfect tap water into a health hazard.
Lead harms nerve and brain cells. In addition to more common contaminants, many Adirondack municipalities now carefully monitor the acidity of their water supplies to prevent similar health hazards. Of course, the better long-term solution is to stop the acid rain that is causing the drinking water to become corrosive in the first place.
To that end, the Adirondack Council worked with the NY Congressional delegation to spread the word about the need to protect the EPA's acid rain monitoring program. Without the scientific data those programs generate, advocates for the Adirondacks would have no evidence to prove that emissions cuts were working, or that more cuts are needed. By saving those programs, Congress is giving the Adirondacks a fighting chance to continue to recover from acid rain.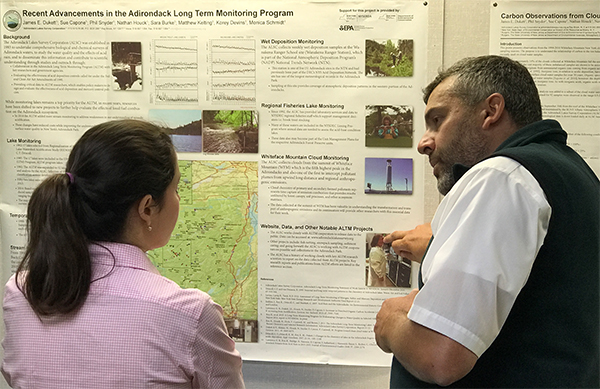 Congresswoman Stefanik met with the Adirondack Lake Survey Corporation long term monitoring staff to
learn more about and express support for federal funding to help with long term monitoring of acid rain impacts
and collection of data to guide policy.
Adirondack north country Congressional Rep. Elise Stefanik, R-Willsboro helped lead a bipartisan team of house members with Rep Carolyn Maloney, D-Manhattan. They asked colleagues to protect the EPA's funding, especially for acid rain research and monitoring programs. New York Congressional members Paul Tonko, D-Amsterdam, John Faso, R-Kinderhook, John Katko, R-Syracuse, Kathleen Rice, D-Garden City, Tom Reed, R-Corning, and Louise Slaughter, D-Rochester also supported the effort. Unfortunately, Louise Slaughter has since passed away. Senators Chuck Schumer and Kirsten Gillibrand were supportive in the Senate.
Congresswoman Stefanik said she would continue to work for acid rain research funding. That's good too. First, we need everyone to keep the pressure on the Trump administration and the EPA to actually move these appropriated funds. Second, acid rain research grants from the EPA haven't increased in more than a decade. For FY 2018-19, we will work with Congress to enhance the EPA's acid rain monitoring funding and expand it into areas that can help speed the recovery of our soils, forests, lakes, ponds, and rivers from decades of acid rain. Thank you to everyone who is supporting this effort.
---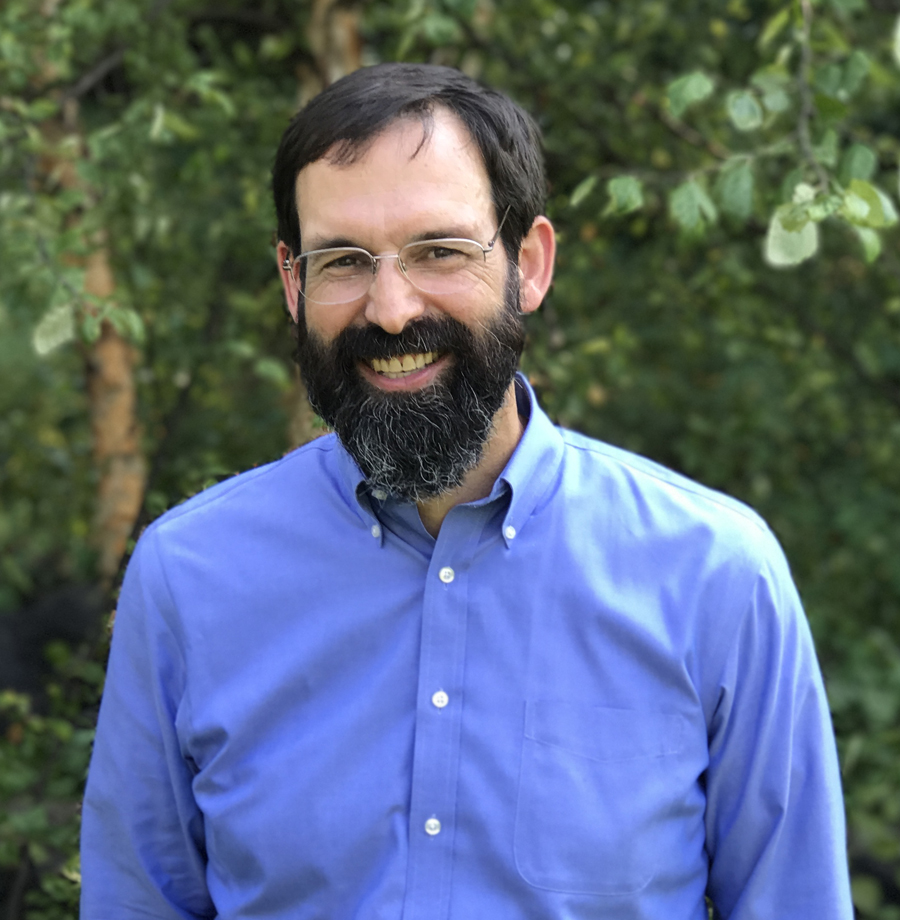 William C. (Willie) Janeway returned to the Adirondacks to become the Executive Director and leader of the Adirondack Council in May 2013 after close to six years as the Regional Director for the State Department of Environmental Conservation Hudson Valley/Catskill Region. He brings to the Adirondack Council team a life-long passion and interest in the Adirondacks and nearly 30 years of experience as a professional conservationist, fundraiser, administrator, coalition builder, and advocate for the environment.
After graduating from St. Lawrence University where he majored in economics and environmental studies, Willie lived in the Adirondacks for nine years while working for the Adirondack Mountain Club as the first Trails Coordinator, and North Country Director. Willie also served as the first Executive Director of the Albany Pine Bush Preserve Commission, Executive Director of the Hudson Valley Greenway, and State Director of Government Relations for The Nature Conservancy.
When not working Willie can be found outdoors. He is an Adirondack 46er, a year-round hiker and skier, a runner and a fisherman. He and his family share a camp in the Park. Willie and his wife Mary live in Keene.