A summer of Love...for Wilderness
By: Dana Mancini - Adirondack Council Canvassing Coordinator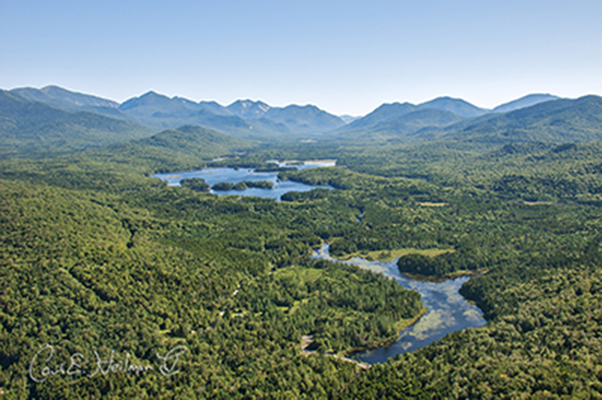 Boreas Ponds
Photo © Carl Heilman ll/Wild Visions, Inc.

This summer, the Adirondack Council entered its second year of an Adirondack canvassing program with the goal of demonstrating that there is broad public support for clean water and wilderness lands in New York.
This year, our work is particularly important as Governor Cuomo decides how the Boreas Ponds and its surrounding lands will be managed for ecosystem protection and public recreation. As advocates for clean water and Wilderness, we are finding supporters who want Governor Cuomo to protect the most sensitive parts of this landscape with a Wilderness classification, to ensure that this magnificent gem will be available today and for future generations. Wilderness lands only permit non-mechanized recreation: no motors or mountain bikes. This would be one of the few places in the Northeast where people will have real opportunities for solitude, including hiking, hunting, fishing, canoeing, skiing, and snowshoeing.
Our canvassing program has allowed Adirondack Council staff to meet and inform people about issues that concern them. With the success of this campaign, our support is growing and the pro-Wilderness constituency is expanding!
For the past six weeks, our team has been working extremely hard to gain thousands upon thousands of signatures in support of an expanded Adirondack High Peaks Wilderness that protects the Boreas Ponds, and more. We have been working throughout the Capitol Region and the Adirondacks talking to as many people as we can. We have spent days in Lake George, Saratoga and Lake Placid, meeting people on the street and going door-to-door to inform them about what is at stake with this classification decision. The outpouring of support for Adirondack Wilderness has been staggering!
Personally, although canvassing may be a challenging and time consuming job, the skills I have gained are invaluable and the rewards are endless. I have the opportunity to talk to hundreds of people a day to let them know how important it is to protect clean water and Wilderness in the Adirondacks! It's an amazing experience to talk to people who so quickly realize the importance of this issue. People want the state to protect our Adirondack legacy, now.
I have found there are many different reasons why people want to support a Wilderness classification to protect the Boreas Ponds. I have had responses from "I want more areas to hike" to "this is great, more areas to play Pokemon Go!" Whatever the response is, it's a great feeling that people want Governor Cuomo to know that this is an important issue to them.
My team of canvassers has also had great experiences while out gaining support. One of our team members told me that, "over the course of this campaign, it's been heartwarming to hear 'thank you' from so many people." I too have had so many people thank me for being out there and supporting something that it so important to our state and our future.
I am truly honored to have the opportunity to help amplify the voices of those who want to protect our environment and affect change in the State of New York! I hope that Governor Cuomo and his staff will hear our voices and classify the Boreas Ponds as Wilderness.
Would you like to comment on what you've read or viewed? We'd love to hear from you. Please click to send us a message.
---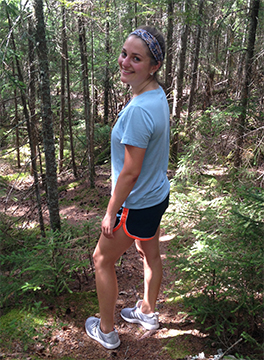 Dana Mancini is the Council's Canvassing Coordinator. She organizes, trains and leads a team of canvassers that interacts with the general public on important issues in the Adirondack Park. Dana is a 2015 graduate of the SUNY School of Environmental Science and Forestry and is currently a graduate student at Rockefeller College of Public Affairs and Policy where she is pursuing a Master of Public Administration. Dana was one the Council's 2016 Clarence Petty Intern and worked in our Albany office. In her spare time, Dana likes to travel, bake and spend time with her family.