A Review of Ben Goldfarb's new book, "Crossings: How Road Ecology Is Shaping The Future Of Our Planet"
By Justin A. Levine - Communications Associate
Tuesday, October 31, 2023
Author Ben Goldfarb has a new book out, and Crossings is both an ode to wildlife and offers a lesson in how humans can do better by our wild neighbors.
Crossings: How Road Ecology Is Shaping The Future Of Our Planet, like Goldfarb's first book, Eager, is both an engaging read and incredibly informative while making a complex topic easily digestible. Starting off with a history of cars and road infrastructure, the reader learns nuggets of history like "flivverboob," meaning a person who can't drive well.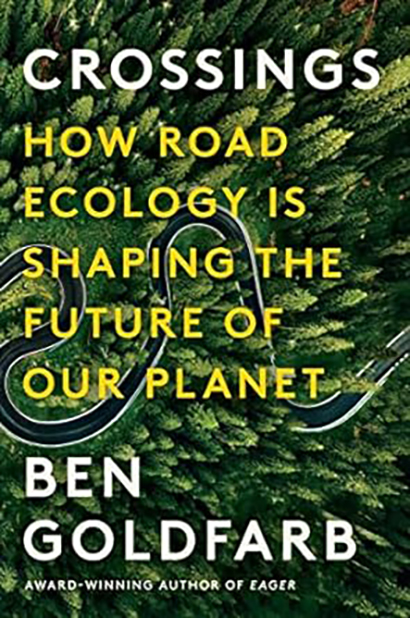 After the background, though, Goldfarb digs into the real topic: how wildlife does (or doesn't) get across roads and how that dynamic impacts natural systems. Looking at all kinds of wildlife, from cougars and bears to butterflies and salamanders, Goldfarb presents undeniable proof that roads are death traps for most kinds of wildlife. However, that doesn't mean that every inch of pavement in the U.S. needs to be ripped up.
With examples from around the world, Goldfarb shows that humans can overcome the obstacles of roads for wildlife. With various proven techniques such as strategic fencing, land bridges over roads, tunnels under roads, and appropriate siting, humans can assist animals with maintaining their natural ranges.
But it gets so much better than that! Crossings also makes a clear economic case for reducing wildlife on the roadways, which in turn saves people's lives, vehicles, and money and reduces the burden on the taxpayer by reducing the number of animals that work crews need to clean up.
Each year in New York State, there are an estimated 65,000 deer/car collisions. In the Adirondacks, even more wildlife can, unfortunately, regularly be seen dead on the side of the road, such as opossums, groundhogs, porcupines, foxes, raccoons, and countless birds. Each of these animals plays an ecological role that deserves to be preserved. Add the danger of hitting something as large as a moose, and there's little argument against improving road crossings for wildlife.
Unfortunately, this year, a bill in New York that would have directed the state Department of Transportation to study potential wildlife crossing sites did not pass this legislative session. That's a shame because Crossings really shows that investments in wildlife overpasses and underpasses are good for people, animals, and the bottom line.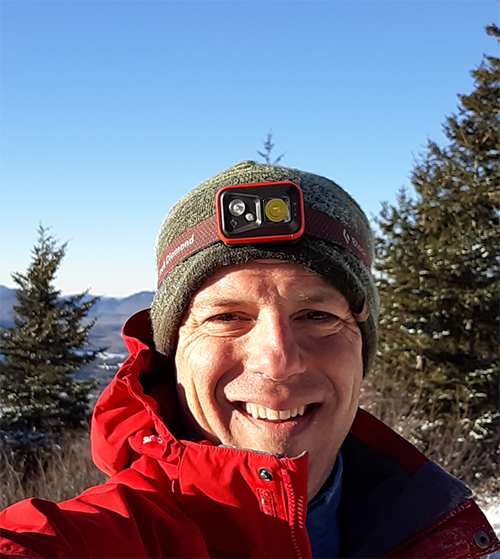 Justin Levine joined the Council staff in 2021 as the Communications and Outreach Assistant. He previously worked as a regional marketing manager for the Regional Office of Sustainable Tourism and was an award-winning journalist and photographer for the Adirondack Daily Enterprise and Lake Placid News. Since graduating from Paul Smith's College in 2004, Justin has worked in the environmental field in various roles in both the Adirondacks and Florida. When not working, Justin loves spending time with his family, running, and doing all the outdoor things the Park has to offer.