8 Great Underrated Adirondack Hikes
Tuesday, September 26, 2017
By: Mary Godnick - Adirondack Council Marketing and Fund Development Assistant

If you google "best hikes in the Adirondacks" or something similar, you're likely to get a list of results that suggest the same 5-10 trails within a 30-minute drive of the Lake Placid area. They are all beautiful hikes, but on a weekend in that area you will most likely find a jammed-packed parking lot (you're lucky if there are any spots to park at all by 8am) and you might not get a panoramic photo without several groups of people in the shot. Not exactly the secluded nature experience you have in mind?
One of the perks of living and working in the Adirondacks is that you learn about all of the hidden gems the Adirondacks have to offer. Most Park residents can tell you great stories about their favorite summer swimming hole or the best place to watch sunrise...and most likely share the location of these fabulous places. This is the kind of thing that you simply can't easily find on Tripadvisor.
So, we wanted to give you the inside scoop and share some of our favorite places in the Adirondacks. If you're looking to try something that will be less crowded and equally as beautiful, check out the suggestions from our team below!
Less-known hikes in the Adirondacks
Castle Rock Trail - Blue Mountain Lake
3 mi round trip
"I love Castle Rock near Blue Mountain Lake. It's shorter than the fire tower and has better views! I saw my first bald eagle there, which was pretty cool. There are also some pretty fun caves to explore." - Kate Brooker, Clarence Petty Conservation Intern.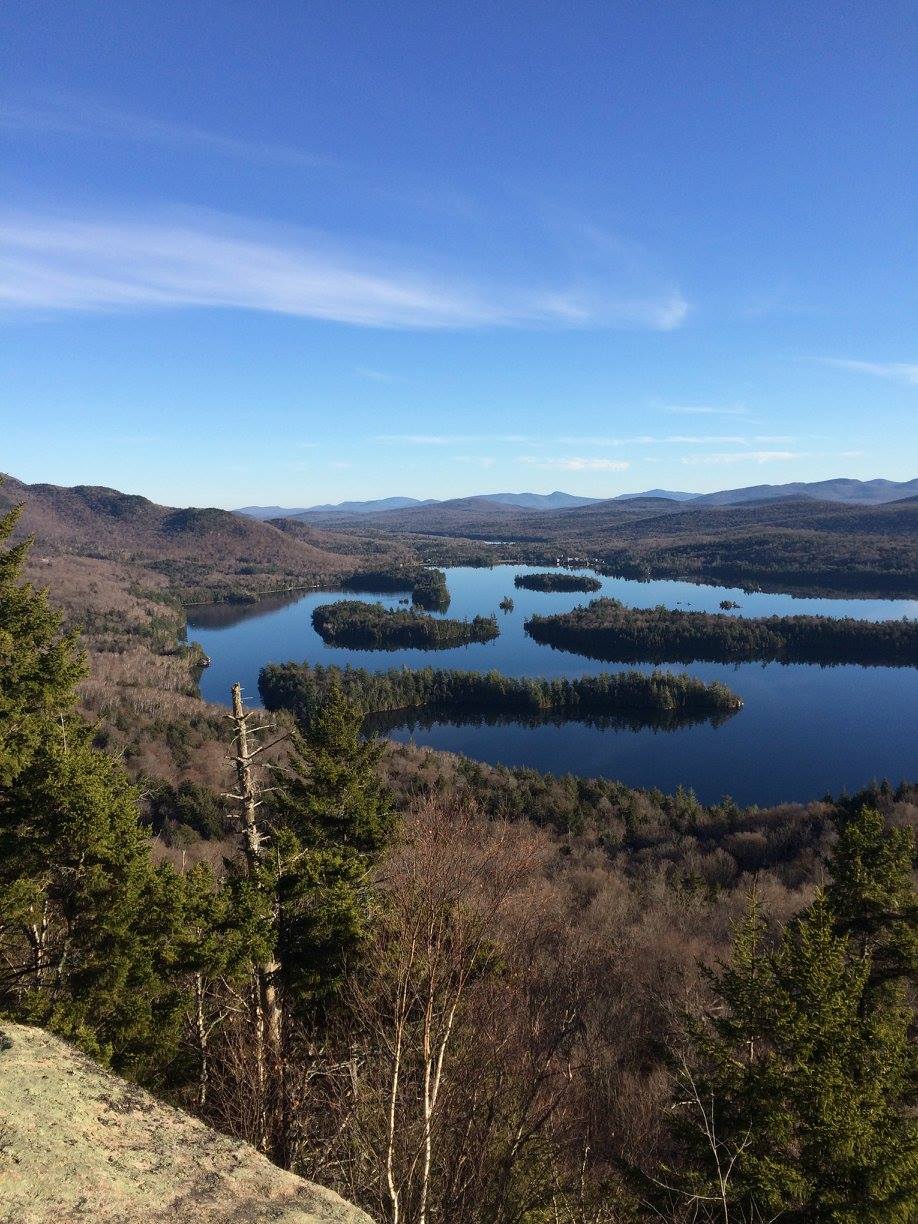 Jay Mountain - Jay, NY
8 mi round trip
"Jay, located between the High Peak and lake Champlain, with great view to effort ratio, and great views of wilderness, lakes, farms and communities" - Willie Janeway, Executive Director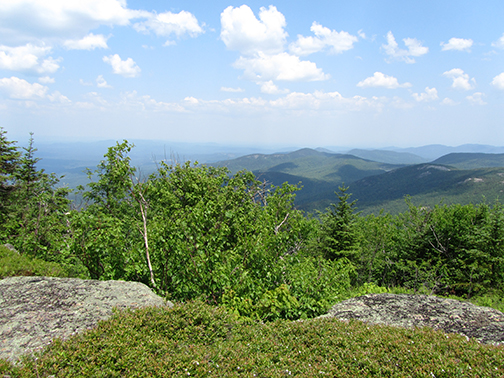 Hopkins Mountain - Keene Valley, NY
6.4 mi round trip
"Hopkins is a great half-day hike of moderate difficulty. You can get in a beautiful hike in the morning and still have time and energy for an afternoon of gardening or a follow up x-c ski. The trail follows a stream for much of the way with water flowing over boulders and luscious moss is the summer and whimsical ice formations in the winter. The trail travels at a consistent, moderate grade until you reach a steep section at the end. Spectacular views. Good hike to take with visitors." Diane Fish, Deputy Director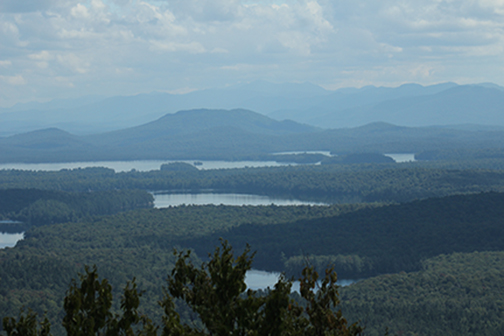 Shoebox Falls - Keene Valley, NY
~1 mi round trip
"Shoebox Falls is one of my favorite spots in the Adirondacks. It's a beautiful short walk, and refreshing swimming hole in the summer. While there are numerous swimming holes in the Adirondacks,shoebox Falls is special because there is a large outcropping of bedrock and a narrow 10 foot deep "shoebox" swimming hole.The bedrock is perfect for sunbathing in between swims in the cool mountain water."-Tyler Frakes, Membership Director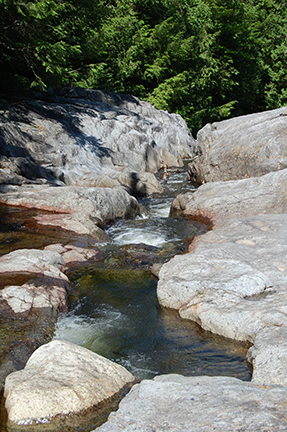 Blueberry Hills Trails - Elizabethtown. NY
About 1.5 mi round trip
"The Blueberry Hills Trails in Elizabethtown are my favorite for a quick hike after work. If you're looking to do one last trail before heading out of town, this is the one! It's located near 1-87 so it's never too far from where you are going. This is a network of miles of trails for hiking, horseback riding, snowmobiling, and mountain biking. While there are tons of optional routes, you get the most bang for your buck hitting the lean-to (awesome view looking east) and Giant view (beautiful view looking toward High Peaks) lookouts. The shortest loop is about a mile and a half round trip and is not very steep. You're unlikely to run into other groups." - Mary Godnick, Marketing and Development Assistant
Coon Mountain - Westport, NY
2 mi round trip
"Coon Mountain is a good hike for all ages with a great view of Lake Champlain and the Champlain Valley. Abundance of spring wildflowers, blueberries, and often a porcupine and/or bald eagle!" - Debbie Pastore, Development Director.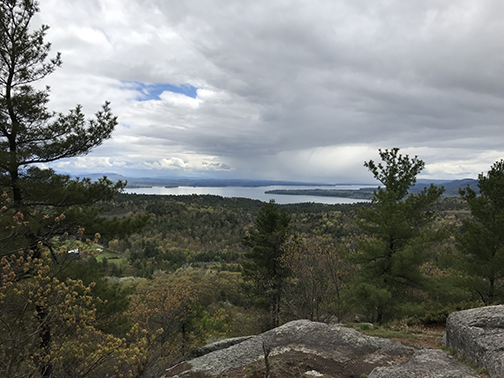 Lyon Mountain - Dannemora, NY
7 mi round trip
"Around a 3 hour RT hike in the NW part of the Park, Lyon Mountain offers beautiful views of the Champlain Valley, Montreal and the northern part of the Park. The trail is infrequently used (in both summer and winter) and contains both meandering and steep trail sections, with a fire tower on top." -Jackie Bowen, Conservation Fellow.
Belfry Mountain - Moriah, NY
0.6 mi round trip
"Belfry Mountain - for this short hike, it's not the journey but the destination. A climb up the fire tower provides views of the High Peaks, Lake Champlain and Vermont. It's a great place to view sunrises and sunsets. An easy hike for the grandkids. A spectacular panorama view in the fall." - Elaine Burke, Director of Operations.
The New York State Department of Environmental Conservation (NYSDEC) also provides a great list of alternative hikes if you want to beat the crowds. Their list can be found here.
Would you like to comment on what you've read or viewed? We'd love to hear from you. Please click to send us a message.
---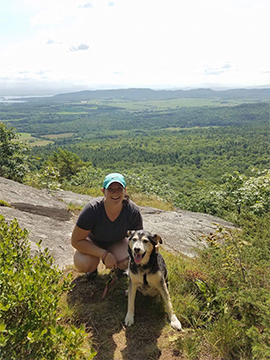 Mary joined the Council in August 2016. As the Marketing and Fund Development Assistant, Mary works with the team to coordinate marketing and fundraising efforts. She develops, manages and implements strategic social media and marketing campaigns to grow the visibility of the Council's efforts. She also works with the Fund Development team in production of materials, mailings and reports to help expand our support to preserve the Park for future generations.
Mary grew up in Harford, NY and is a graduate of SUNY Oswego and earned a Bachelor's of Arts degree in Public Relations in May of 2014. Previously, she has worked in digital marketing, search engine optimization, and social media management. Outside of work, she enjoys cooking, blogging, gardening, yoga, and enjoying all that the Adirondack Park has to offer.