5 Things You Need to Know | September ADK Conservation News
By: Lisa M. Genier - Adirondack Council Program Analyst
Friday, September 21, 2018
Adirondack Conservation News is a collection of the most current events taking place in New York's Adirondack Park, a unique national treasure and legacy we inherited over 100 years ago, that we have to protect for future generations. Adirondack News aims to highlight both threats and opportunities concerning the Park's ecological integrity, wild character and community vibrancy.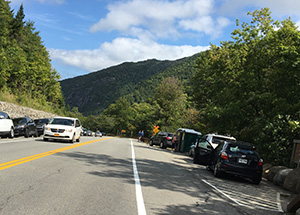 Cascade Hikers Must Shuttle on Columbus Day Weekend
The Department of Environmental Conservation and Olympic Regional Development Authority will be closing parking areas and shoulders along Route 73 near the Cascade trailhead from Thursday, Oct. 4 to Monday, Oct. 8. Hikers will need to park at the Mount Van Hoevenberg's cross-country ski center and take shuttles to the Cascade-Pitchoff trailhead. Only these shuttles will be allowed to enter the trailhead for pick-ups and drop-offs that weekend. This will ensure that no more than about 400 people will be on that trail each day, providing a better experience for hikers and protecting sensitive alpine vegetation on the summit.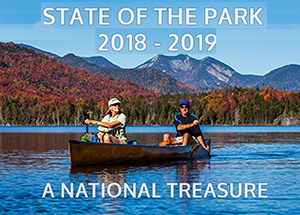 Government's Protection of Adirondacks Gets Mixed Reviews in Nonprofit Report
The Adirondack Council released its annual State of the Park, which highlights actions by elected and appointed officials that were good and bad for the Adirondacks in 2018. In the report's "2018 Report Card," five of eight actions were given a thumbs-up, including Governor Cuomo's approval to protect the Boreas Ponds from motorized or mechanized recreation, and removal of oil train cars from the rail between North Creek and Tahawus. The Council cited the overuse of trails as a major threat to the environment, and believes the Department of Environmental Conservation needs more staff.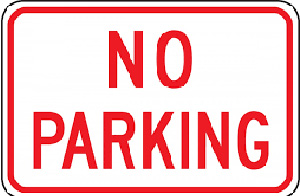 State Bans Parking Along Stretch of Route 73
The Department of Environmental Conservation has banned parking on Route 73 near the Roaring Brook Falls Trailhead in Keene. "No Parking" signs have been installed on the northbound lane from the entrance to the Roaring Brook Trailhead parking area north to the Putnam Brook Bridge and on the southbound lane between the guardrails south of the bridge. The DEC said closing these areas to parking will protect hikers and motorists. The ban comes as part of a series of changes designed to reduce overuse and address public safety issues in the High Peaks, which is experiencing record-levels of visitation.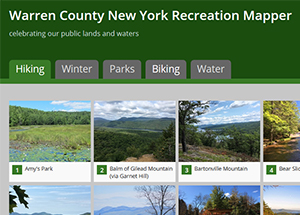 County Rolls Out New Recreation App
Warren County has developed an app that provides details on about 300 of its recreational venues including local hiking trails, waterways for boating or canoeing, cross-country skiing trails, mountain biking areas, campsites, mountain-climbing opportunities, and public parks. The Warren County Recreation Mapper not only shows each recreation venue's location on a map, it also provide photographs, an address, and trail maps, detailed descriptions and what people may expect when they experience it, and links to other related resources.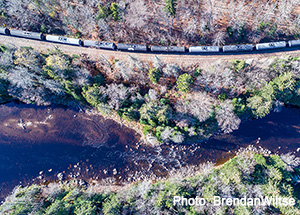 State Seeks Tahawus Rail Line Abandonment
In an application filed Sept. 10, the Department of Environmental Conservation asked the federal Surface Transportation Board to declare the 30-mile rail line from North Creek to the former Tahawus mine abandoned. The DEC said the line has no active freight service now and the owner, Chicago-based Iowa Pacific Holdings, doesn't have any prospects for developing any in the future. However, Denver-based OmniTRAX, which operates freight lines in other parts of the U.S., has shown interest in buying the line and is negotiating with Iowa-Pacific to see if the two parties can reach a purchase agreement.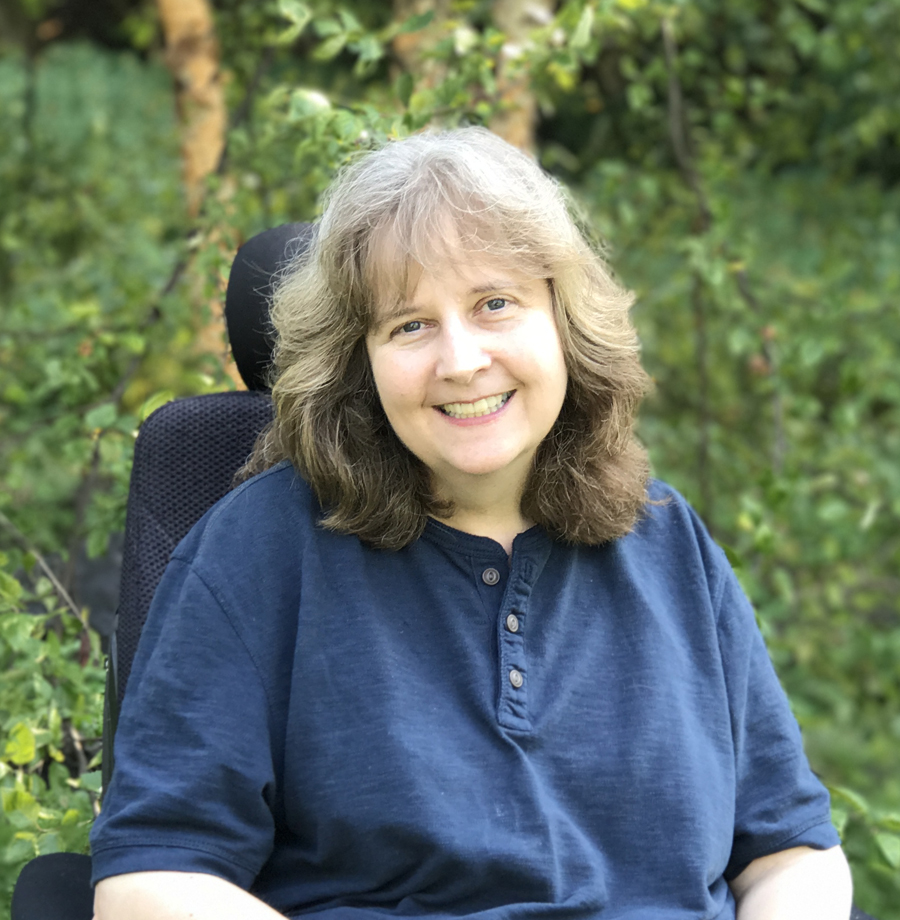 Lisa M. Genier joined the Council in 1992 working as its Legislative Associate in the Albany office. During her tenure, she played a role in the creation of the Environmental Protection Fund, which has been used to fund land purchases and environmental programs in the Adirondack Park and around the state. She was also a member of the negotiating teams that worked on re-licensing agreements for several hydroelectric facilities in the Park, which preserved thousands of acres of land, expanded recreational opportunities, and protected other natural resources. Lisa now works part-time as Program Analyst writing action alerts, interacting with members, managing the Council's website, and serving in a consultative role on legislative and other issues