5 Things You Need to Know | October ADK Conservation News
By: Lisa M. Genier - Adirondack Council Program Analyst
Wednesday, October 24, 2018
Adirondack Conservation News is a collection of the most current events taking place in New York's Adirondack Park, a unique national treasure and legacy we inherited over 100 years ago, that we have to protect for future generations. Adirondack News aims to highlight both threats and opportunities concerning the Park's ecological integrity, wild character and community vibrancy.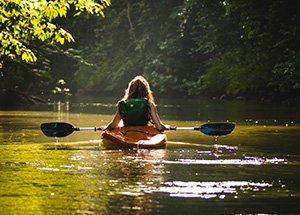 West Branch of the Sacandaga River Gets Improved Access for Paddlers
The New York State Department of Environmental Conservation has established a new take-out site for paddlers along the West Branch of the Sacandaga River in the Shaker Place Conservation Easement Tract in Hamilton County. The take-out site is located on private lands owned by Lyme Adirondack Forestry Company, but the public has rights to use it under a conservation easement. There is no public access on the adjacent lands, so paddlers must stay on the road, the parking area, and on the path to the river.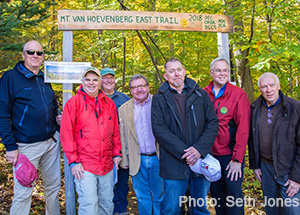 New Mt. Van Hoevenberg Trailhead Designed to Ease Overuse
The Department of Environmental Conservation (DEC) and the Olympic Regional Development Authority opened the new Mt. Van Hoevenberg East Trail at the Olympic Sports Complex in an attempt to address overuse and reduce congestion in the High Peaks Wilderness Area. The DEC said the 1.7-mile trail is designed to withstand heavier use, and includes measures to reduce erosion, a major result of high usage.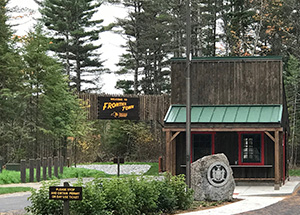 State Officials Flash Peak at New Frontier Town Campground
Retaining the name of the former Frontier Town theme park that was previously at this location, and its Old-West motif, state and local officials unveiled the new Frontier Town State Campground off Exit 29 of the Northway. Currently, only two day-use areas are open, but when the campground opens in May or June, it will include camping sites for equestrian riders, RVers and tent campers. The plan is to eventually have the campground connect other trails to the nearby Boreas Ponds tract and the High Peaks Wilderness.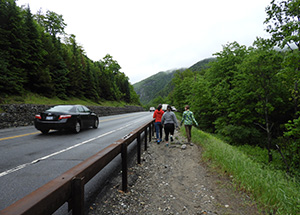 DEC Touts Success of Shuttle Service to High Peaks Trailheads
To reduce congestion this past Columbus Day weekend, the Department of Environmental Conservation (DEC) closed parking along state Route 73 near the Cascade and Pitchoff Mountains' trailheads and offered a shuttle to the trailheads from the Olympic Sports Complex at Mount Van Hoevenberg, a few minutes away. These trails are the most used in the High Peaks Region. The DEC reported that during the four days, more than 1,300 people were shuttled to and from the Cascade Mountain trailhead and there were no incidents with this effort.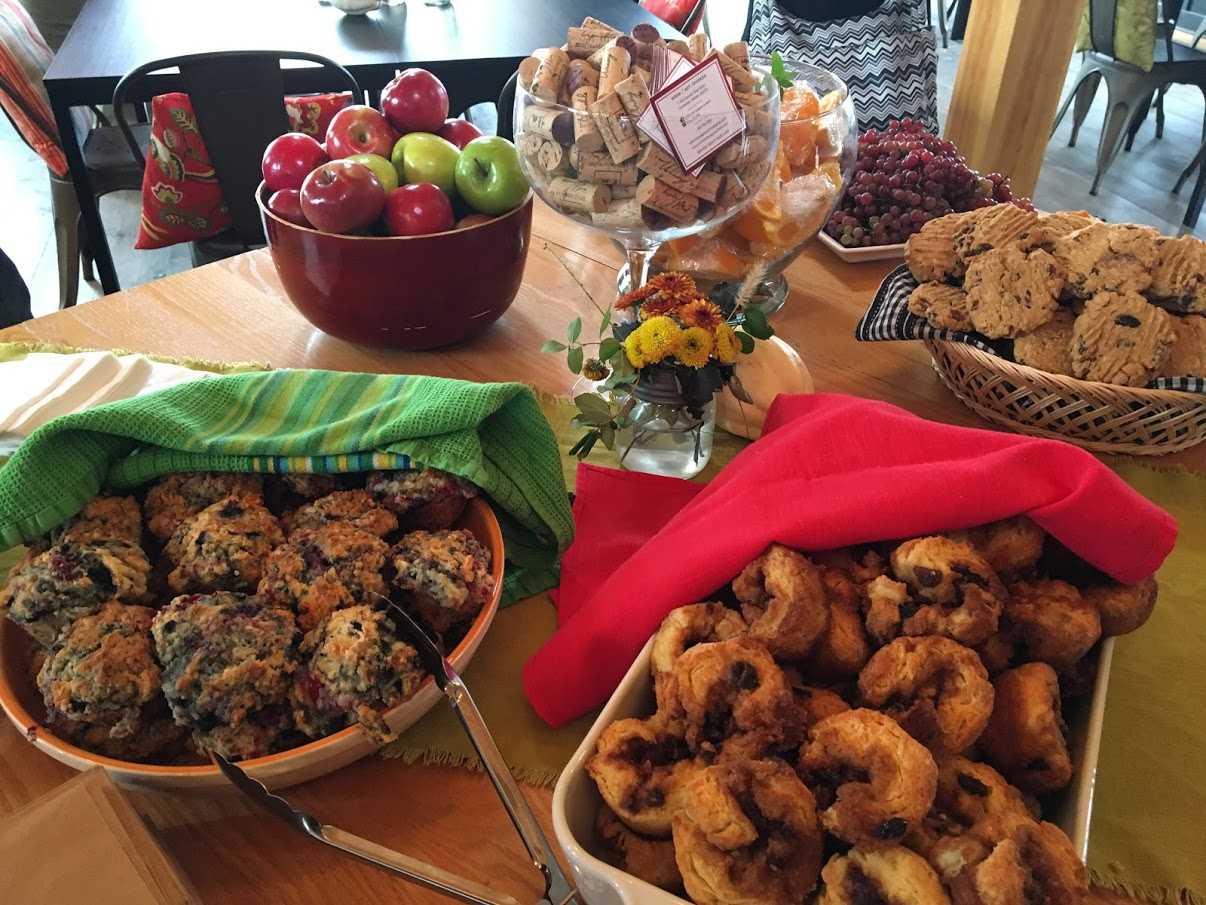 State Launches Six Adirondack Cuisine Trails
Friday, Oct. 5, state, regional and local officials launched six new cuisine trails in Franklin, Essex and Clinton counties that will help boost agritourism and spotlight the Adirondacks' unique farms, food and beverage businesses. In all, these trails represent 83 businesses, which are marketed on the Taste NY website, trail maps and at the new Adirondack Welcome Center near Exit 18 on the Adirondack Northway.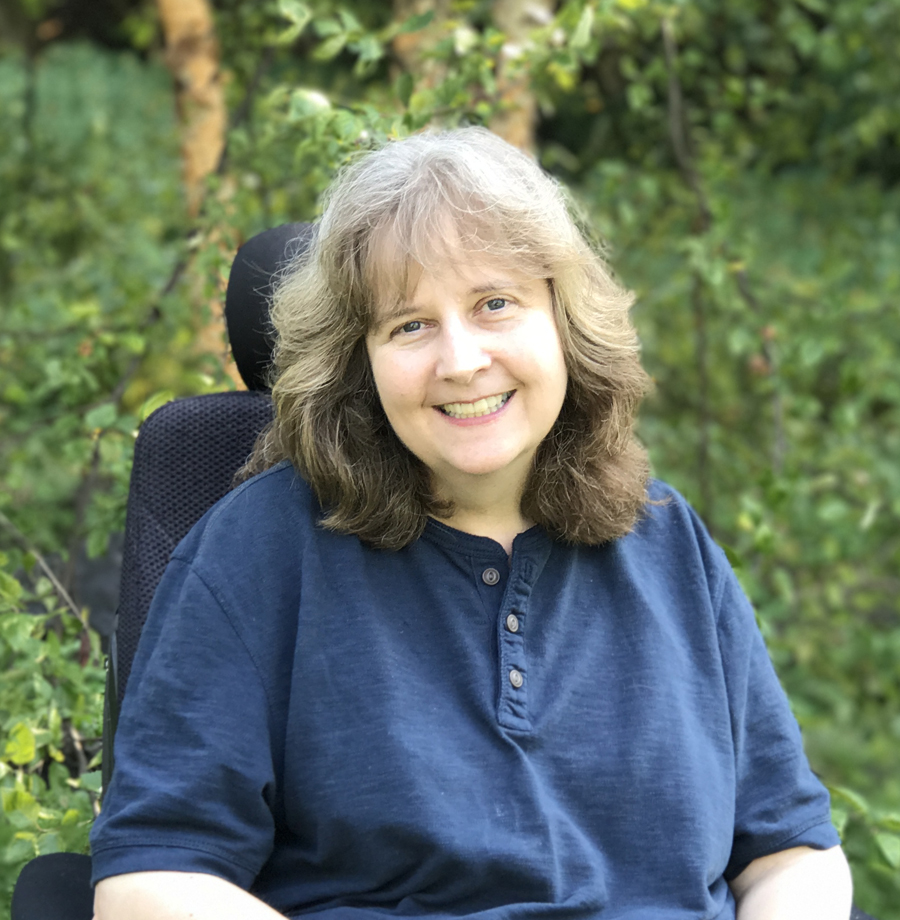 Lisa M. Genier joined the Council in 1992 working as its Legislative Associate in the Albany office. During her tenure, she played a role in the creation of the Environmental Protection Fund, which has been used to fund land purchases and environmental programs in the Adirondack Park and around the state. She was also a member of the negotiating teams that worked on re-licensing agreements for several hydroelectric facilities in the Park, which preserved thousands of acres of land, expanded recreational opportunities, and protected other natural resources. Lisa now works part-time as Program Analyst writing action alerts, interacting with members, managing the Council's website, and serving in a consultative role on legislative and other issues