5 Things You Need to Know | November ADK Conservation News
By: Lisa M. Genier - Adirondack Council Program Analyst
Thursday, November 29, 2018
Adirondack Conservation News is a collection of the most current events taking place in New York's Adirondack Park, a unique national treasure and legacy we inherited over 100 years ago, that we have to protect for future generations. Adirondack News aims to highlight both threats and opportunities concerning the Park's ecological integrity, wild character and community vibrancy.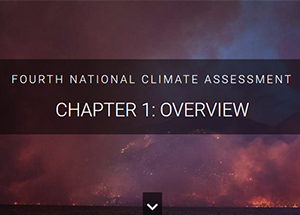 Fourth National Climate Change Assessment Released
A comprehensive federal report was released on Friday November 23 as part of the Global Change Research Act of 1990 that shows man-made climate change is already impacting agriculture, air, water, infrastructure, the economy, and people's health in U.S. communities. The report states, "Earth's climate is now changing faster than at any point in the history of modern civilization, primarily as a result of human activities...the severity of future impacts will depend largely on actions taken to reduce greenhouse gas emissions and to adapt to the changes that will occur."⠀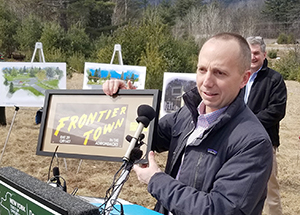 Two Prominent State Commissioners Leaving
With the election to a third term as Governor, Commissioner of the Department of Environmental Conservation (DEC) Basil Seggos and Commissioner of Parks, Recreation and Historic Preservation (OPRHP) Rose Harvey will be stepping down at an unannounced date. At DEC, Seggos headed one of the largest state agencies, with regional offices in the Adirondacks, as day-to-day manager of nearly three-million acres of state-owned land. The OPRHP overseen by Harvey manages the Historic Sites in the Adirondacks and other state campgrounds around the state.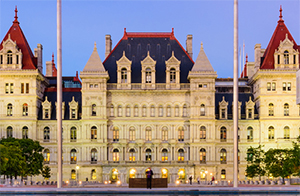 2018 Election Results and the Adirondacks
The Adirondack Council's Director of Government Relations Kevin Chlad shares a comprehensive review of election results from this year. In Washington, power is split with Democrats winning the House and Republicans retaining the Senate. In New York, Democrats will take over control of the Senate, putting the state under one-party rule. The Council is a non-partisan organization with a full-time presence in Albany advocating for policies and resources that will benefit the Park's waters, wildlife and communities.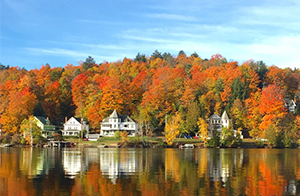 $2.5M to Saranac Lake and North Elba for Water Treatment
This month, Governor Andrew Cuomo announced $24.6 million in grants to support 13 municipal water infrastructure projects for North Country communities including Chesterfield, Crown Point, North Elba, Saranac Lake, and Speculator. The funding comes from the Water Infrastructure Improvement Act and Intermunicipal Grant programs. In a press release, Gov Cuomo says, "By improving our water infrastructure, we are protecting our natural resources, laying the groundwork for future prosperity and helping to create a stronger, healthier, New York for all."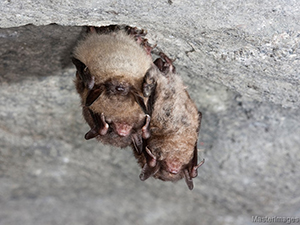 White-Nose Syndrome Still Threatens New York Bats
The Department of Environmental Conservation (DEC) is reminding the public to stay out of caves and mines where bats are spending the winter. Bats are particularly vulnerable during hibernation and their populations have already been decimated by White-Nose Syndrome, which causes bats to starve to death. New York is home to the federally endangered Indiana bat and the northern long-eared bat, a threatened species under federal and New York State Endangered Species law. Anyone who enters a bat hibernation site between Oct. 1 through April 30 each year, can be subject to prosecution.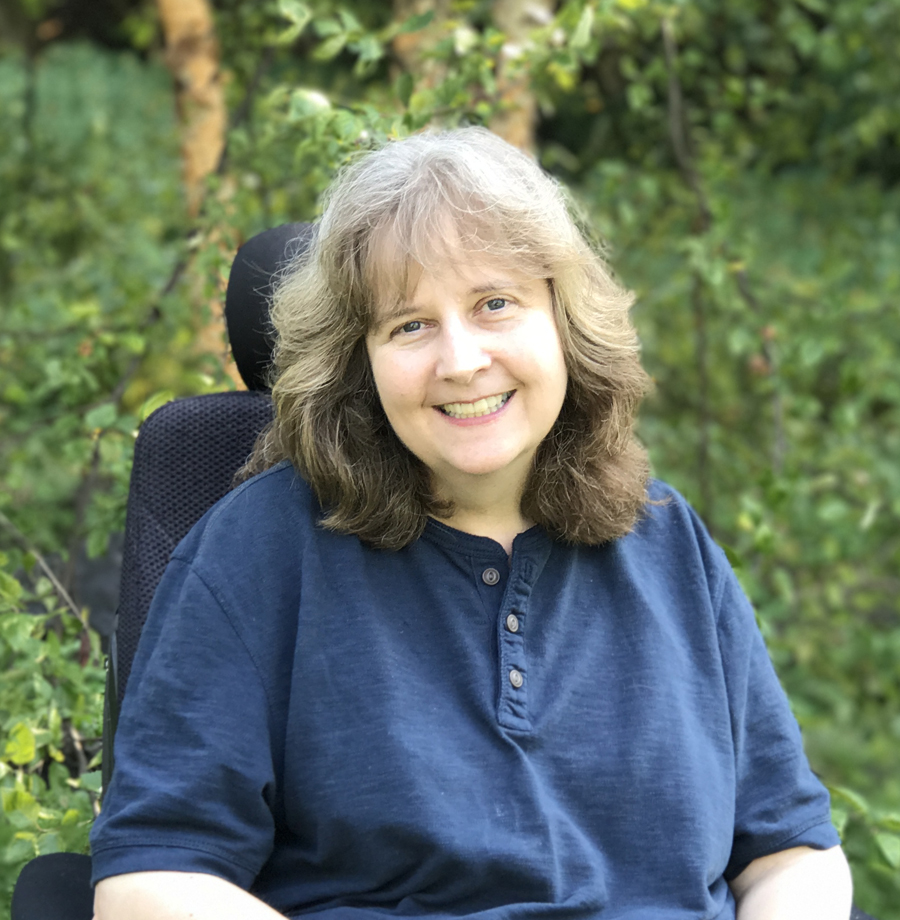 Lisa M. Genier joined the Council in 1992 working as its Legislative Associate in the Albany office. During her tenure, she played a role in the creation of the Environmental Protection Fund, which has been used to fund land purchases and environmental programs in the Adirondack Park and around the state. She was also a member of the negotiating teams that worked on re-licensing agreements for several hydroelectric facilities in the Park, which preserved thousands of acres of land, expanded recreational opportunities, and protected other natural resources. Lisa now works part-time as Program Analyst writing action alerts, interacting with members, managing the Council's website, and serving in a consultative role on legislative and other issues