5 Things You Need to Know | November 2019 ADK Conservation News
By: Casey Marvell - Adirondack Council's Policy Fellow
Monday, November 25, 2019
Adirondack Conservation News is a collection of the most current events taking place in New York's Adirondack Park, a unique national treasure and legacy we inherited over 100 years ago, that we must to protect for future generations. Adirondack Conservation News aims to highlight both threats and opportunities concerning the Park's ecological integrity, wild character and community vibrancy.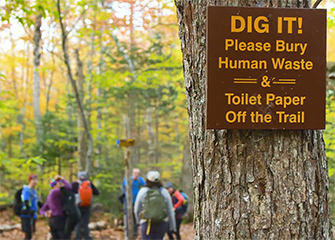 DEC to Develop Management Plan for High Peaks
Governor Cuomo and the Department of Environmental Conservation (DEC) recently announced the creation of an advisory group that will tackle issues related to overuse in the High Peaks Wilderness. Amid ongoing challenges associated with the soaring popularity of the High Peaks, the group will be part of a DEC strategic planning initiative, "provide advice on a strategic approach that will support the Adirondacks' local economies, protect the environment and provide safe, quality recreational experiences for visitors."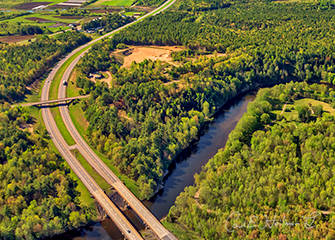 Lawmakers Seek Adirondack-wide Road Salt Reduction
North Country lawmakers, Senator Betty Little and Assemblyman Billy Jones announced the introduction of a bill seeking to reduce road salt application in the Adirondacks. The legislation comes after years of complaints about water contamination and research linking road salt application to ruined drinking wells. The legislation would create a task force to recommend revised winter practices as well as direct the New York State Department of Transportation to test new and environmentally cleaner snow-clearing methods on state roads in the Park from 2021 to 2024.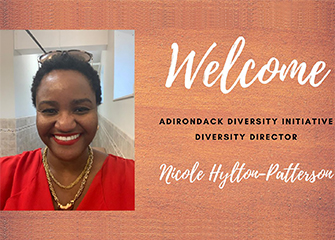 Adirondack Diversity Initiative Hires Director
Nicole Hylton-Patterson of Bronx, NY was hired as director for the Adirondack Diversity Initiative (ADI), which aims to make the Adirondack region a more welcoming and inclusive place for all. She will begin serving as director on December 2 and be based at the Adirondack North Country Association's office in Saranac Lake. Hylton-Patterson brings more than 20 years' experience leading equity and inclusion programs and a unique cultural perspective to her new position.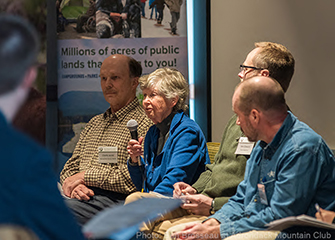 Northeast Mountain Stewards Share Ideas, Research
Last month, more than 100 land managers, researchers and stewards from across the Northeast gathered in Lake Placid at the Northeastern Alpine Stewardship Gathering to get updates on the latest trends, projects and research on the impacts of recreation in mountainous ecosystems. The discussions highlighted that organizations across the region are facing similar problems associated with high use and exceeding carrying capacity limits. Participants were able to benefit from sharing best management strategies and discussing how tackle problems such as parking, human waste disposal and alpine vegetation destruction.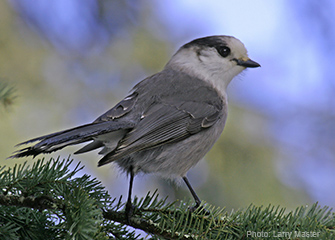 Study Examines Reasons for Decrease in Boreal Birds
Two recent studies by Paul Smith's College Adirondack Watershed Institute and Shingle Shanty Preserve and Research Station have identified that climate change may be causing the decline of boreal birds in the Adirondacks. They identified that temperature and precipitation are key factors in influencing habitat quality. While the researchers found predicted patterns differed for some bird species, they recommended how to best protect boreal habitat, which includes creating undisturbed buffers around sensitive areas.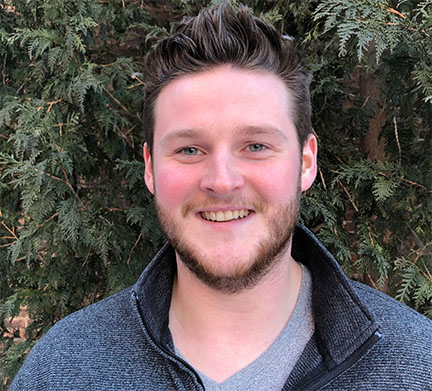 Casey Marvel is the Policy Fellow in the Council's Albany office. He assists the government relations and communication teams by tracking legislation, researching issues and advocating for the Adirondacks. A native of Niskayuna, New York, Casey recently completed his Bachelor's Degree in Political Science from the University of Albany, and is currently pursuing his Master's in Political Science. Casey has always been intrigued and passionate about the Adirondacks, having visited the Park throughout his life, from fishing at Paradox Lake, to recently pursuing the 46 High Peaks.