5 Things You Need to Know | July 2019 ADK Conservation News
By: Casey Marvell - Adirondack Council's Policy Fellow
Thursday, July 25, 2019
Adirondack Conservation News is a collection of the most current events taking place in New York's Adirondack Park, a unique national treasure and legacy we inherited over 100 years ago, that we must to protect for future generations. Adirondack Conservation News aims to highlight both threats and opportunities concerning the Park's ecological integrity, wild character and community vibrancy.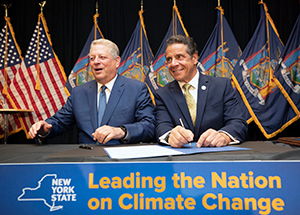 New York's Climate Change Bill is Law

Environmentalists praised Governor Cuomo's signing of a long-debated bill aimed at combating climate change. The law, touted as the most aggressive climate law in the country, sets out a series of goals to reduce the use of carbon-based fossil fuels and lower greenhouse gas emissions by certain dates. By 2030, 70 percent of the state's electric generation will come from renewable sources like wind, solar or hydropower and by 2040, electric generation will reach zero emissions. Most notably, greenhouse gas emissions will be reduced to 85 percent below 1990 levels by 2050.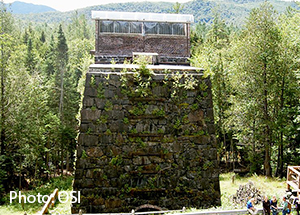 Open Space Institute Has a Plan to Disperse High Peaks Crowds

The Open Space Institute (OSI) announced a plan for a $1 million investment in its 212-acre Tahawus property, near Newcomb. The plan is to enhance an alternative entry to the popular High Peaks in order to disperse crowds and preserve its trails and natural resources. Improvements will include expanded parking at the Upper Works, interpretive signage, historic preservation of the old iron works blast furnace, renovations on the 1845 MacNaughton Cottage, and space for an outfitter to rent equipment and guide visitors.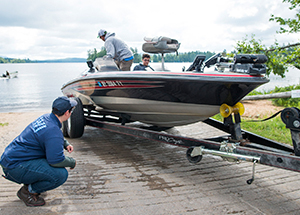 Boat Inspectors Ramp up Battle Against Invasive Species

The Adirondack Watershed Institute (AWI), a stewardship program of Paul Smith's College, has grown into the largest stewardship program in the state. With over 150 stewards placed at more than 70 boat launches, the AWI offers courtesy boat inspections and decontaminations to boaters throughout the Park. The AWI has inspected around 100,000 boats annually to help prevent the spread of harmful and costly aquatic invasive species such as Eurasian Milfoil and Spiny Water Flea. Conservation groups have lauded the program and hope in 2020, the state Legislative will strengthen a temporary boat washing law to further support this program.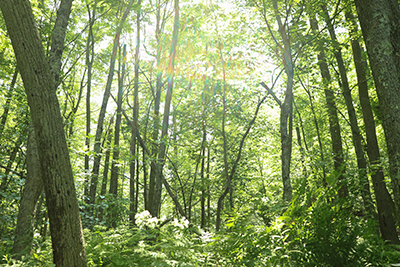 Court: All Trees are Timber, Not Just Big Ones

The New York Supreme Court, Appellate Division, Third Department reversed a 2017 lower court ruling and declared the cutting of trees for a snowmobile connector trail system to be unconstitutional under the Forever Wild Clause. The evidence presented showed the cutting to be substantial and material. The Department of Environmental Conservation (DEC) has the right to appeal to the Court of Appeals, New York's highest court based on the substantial constitutional question. The DEC stated it, "…is reviewing the court's decision and working to determine the best option going forward,"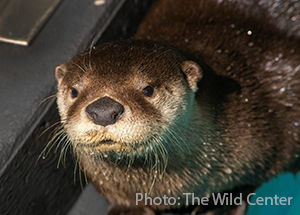 Louisiana Otters Get a Warm Welcome at Wild Center

The Wild Center in Tupper Lake has two new residents: river otters from down south. The otters were captured by crayfish farmers in Louisiana who view them as nuisance pests and kill them. Luckily for these two, an organization in Dayton, Ohio worked with trappers to catch these two alive and held them until the Wild Center came to their rescue. The two North American river otters now live at Otter Falls, an indoor tank that is visible to the public. Both animals are male and are thought to be two or three years old. Staff at the museum says they are getting along very well.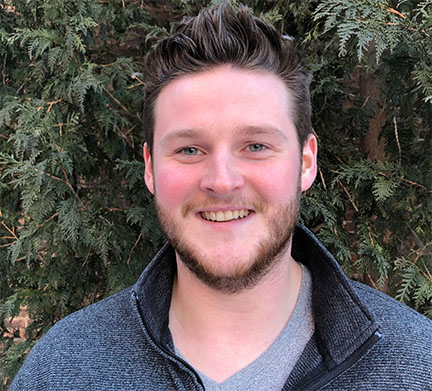 Casey Marvel is the Policy Fellow in the Council's Albany office. He assists the government relations and communication teams by tracking legislation, researching issues and advocating for the Adirondacks. A native of Niskayuna, New York, Casey recently completed his Bachelor's Degree in Political Science from the University of Albany, and is currently pursuing his Master's in Political Science. Casey has always been intrigued and passionate about the Adirondacks, having visited the Park throughout his life, from fishing at Paradox Lake, to recently pursuing the 46 High Peaks.