5 Things You Need to Know | February 2020 ADK Conservation News
By: Charlotte Staats - Adirondack Council's Clarence Petty Advocacy Intern
Wednesday, February 26, 2020
Adirondack Conservation News is a collection of the most current events taking place in New York's Adirondack Park, a unique national treasure and legacy we inherited over 100 years ago, that we must protect for future generations. Adirondack Conservation News aims to highlight both threats and opportunities concerning the Park's ecological integrity, wild character and community vibrancy.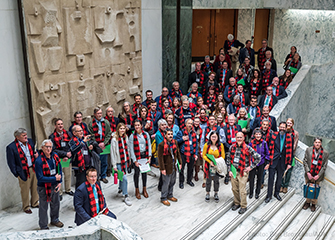 Adirondack Groups Lobby for More Park Protections
On February 10, Adirondack supporters visited the New York State Capitol in Albany to meet with legislators and discuss issues that impact the Adirondack Park, including the need for more Forest Rangers and other staff, more funding to address overuse in the High Peaks, Adirondack Park Agency reform, and strengthening laws to protect Adirondack waters. The Adirondack Park Environmental Lobby Day was the largest gathering of Adirondack environmental advocates in Albany in over a decade. The Adirondack Council and partners are hopeful that their efforts will inspire the state legislature to champion numerous environmental initiatives for the Park in the coming months.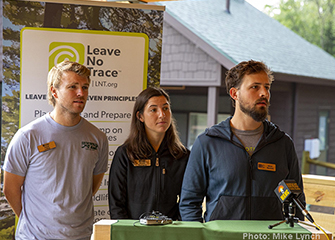 Leave No Trace Team Makes Recommendations to Ease Impact on Crowded Adirondack Trails
The Leave No Trace Center for Outdoor has compiled a full report and 25-page summary of 52 recommendations on how to best address overuse in and around the High Peaks Wilderness. Key themes are: build on success; plan and act comprehensively; base management decisions on scientific research and good data; maintain consistent educational messaging; capitalize on and build partnerships; and have consistent training. The Adirondack Council hopes the state budget will provide funding and authorization to begin implementing these recommendations in 2020.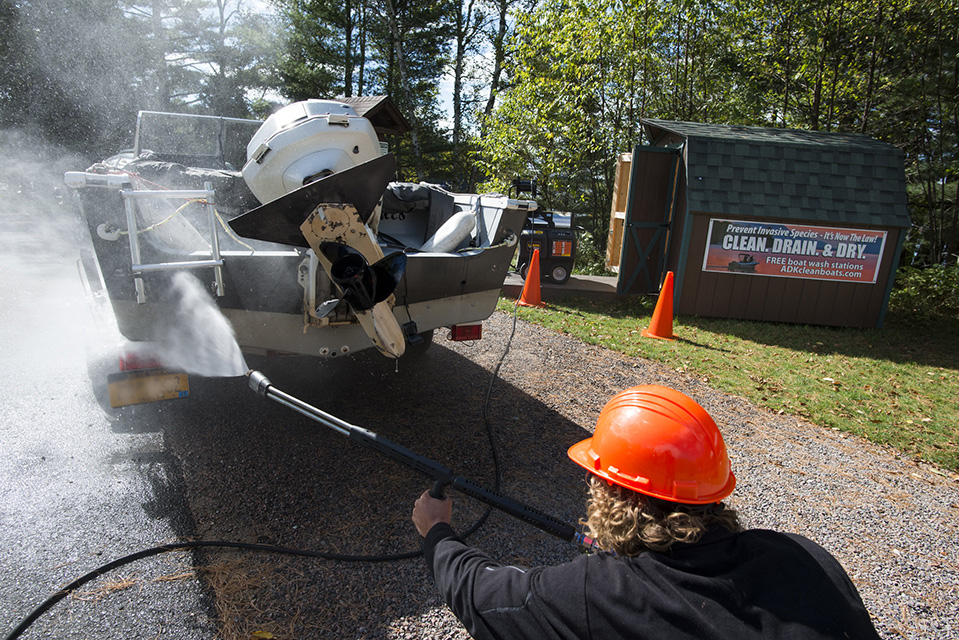 Lake George Sets Boat Inspection Record
Thanks to Lake George's mandatory boat inspection program, more than 33,000 boats were checked for aquatic invasive species by the Lake George Park Commission inspectors in 2019. While no new invasive species were detected in the lake, a report by the commission found that 16% of arriving boats did not meet the "cleaned, drained and dry" standard. With growing concern to protect Adirondack waters from invasives, the Adirondack Council and partners are working to strengthen an invasive species law that encourages boaters to utilize a free and expansive network of boat inspection and decontamination stations throughout the Park.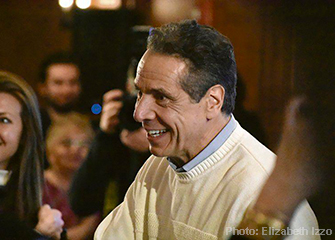 Cuomo: Hiker Traffic is Good, but State is Working to Manage it
During Governor Cuomo's recent visit in Saranac Lake, he highlighted the importance of achieving and maintaining balance between encouraging tourism and protecting natural resources in the Adirondacks. The Park has seen drastic increases in recreational use, which is good for local economies, but at the same time is overwhelming natural resources, communities and infrastructure in and around the High Peaks area. Last year, the Governor and the Department of Environmental Conservation (DEC) established a High Peaks Advisory Task Force to strategically plan for managing tourism in the Park. This plan is due to DEC Commissioner Basil Seggos by the end of June 2020.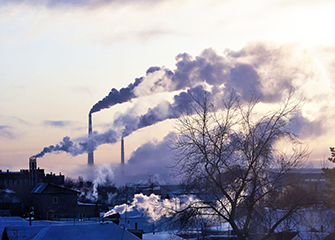 Deadly Air Pollution Doesn't Respect State Borders
Despite New York having some of the strictest air-quality regulations, there are still elevated rates of air-pollution-related illnesses and associated premature mortality. This is a result of emissions from other states flowing into New York -- air currents are not stopped by state borders. In a study published in Nature, researchers assess how air pollutants move between states and affect people in the states that are not producing those emissions. The study highlights that states need to cooperate with one another to address air pollution.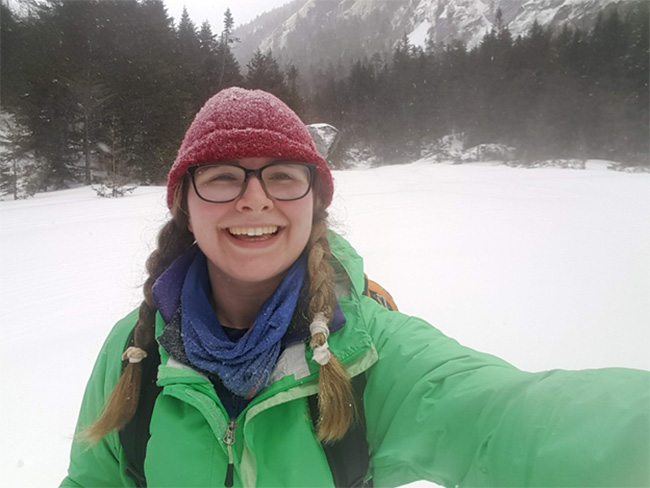 Charlotte Staats is the Adirondack Council's Clarence Petty Advocacy Intern for the 2020 legislative session. She grew up in Westport, New York, and graduated from Clarkson University in 2017 with a Bachelor of Science in Environmental Science and Policy. For the past five years, Charlotte worked on a professional trail crew, building and maintaining hiking, skiing, mountain biking, and snowshoe trails throughout the Adirondack Park.