5 Things You Need to Know | August 2021 ADK Conservation News
By: Justin Levine – Adirondack Council Communications and Outreach Assistant
Thursday, September 2, 2021
Adirondack Conservation News is a collection of the most current events taking place in New York's Adirondack Park, a unique national treasure and legacy we inherited over 100 years ago that we must protect for future generations. Adirondack Conservation News highlights threats and opportunities concerning the Park's ecological integrity, wild character, and community vibrancy.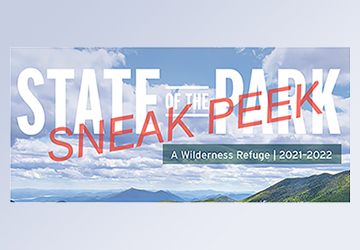 Sneak Peek at the State of the Park Report
The Adirondack Council will release its annual State of the Park report in full next week, but it recently gave the public a preview. In short, the Council praised Assemblyman Billy Jones and Senator Todd Kaminsky for ushering aquatic invasive species legislation to unanimous passage in both houses of the legislature. Former Governor Andrew Cuomo was given a "thumbs down" for not appointing anyone to the Adirondack Road Salt Task Force and failing to deliver universal broadband to Adirondack communities. The Council is hopeful that new Governor Kathy Hochul would bring her attention to these matters shortly.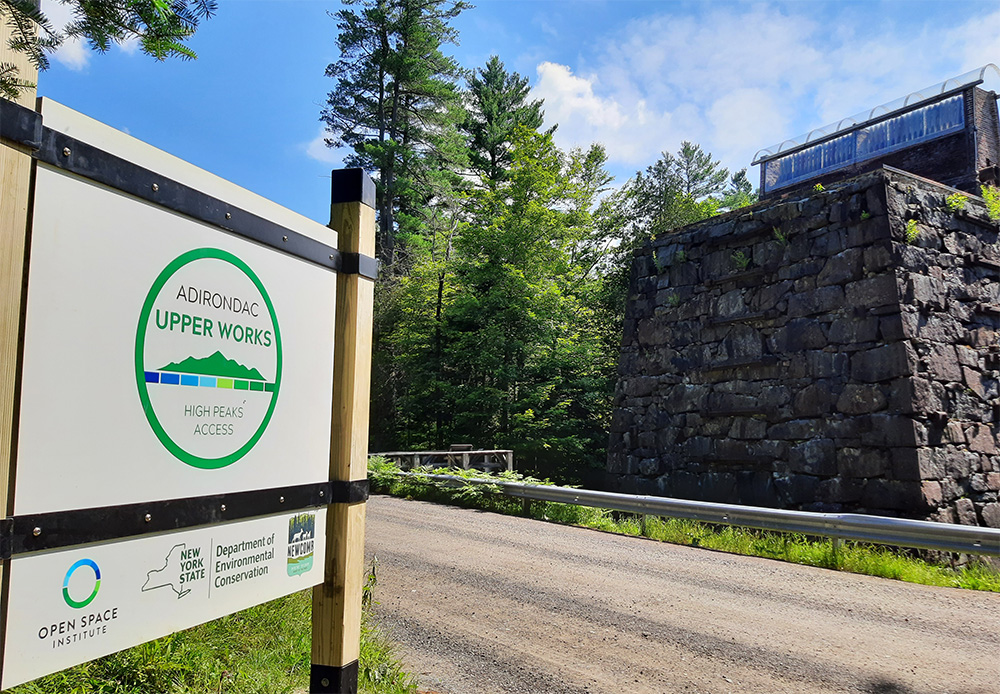 Updated Trailhead Offers Southern Access to High Peaks
Southern access to the High Peaks has been improved this summer through the work of the Open Space Institute (OSI), which has rehabbed the Upper Works trailhead near Newcomb, Essex County. OSI bought nearly 10,000 acres in the Tahawus/Adirondac area from National Lead Industries in 2003 and sold most of it to the state to be added to the Forest Preserve. But OSI held on to some of the land and has been busy increasing accessibility and parking while preserving historic structures and adjacent wilderness resources.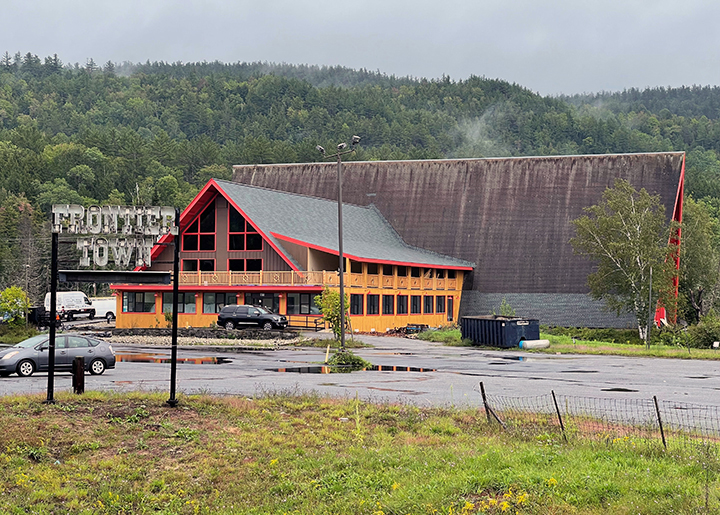 A New Life for an Iconic Landmark
North Hudson business owner Muhammad "Mo" Ahmed has spent the past couple of years renovating the iconic "A-Frame" building at the former Frontier Town theme park. The area has been a hub of new investment for several years as Paradox Brewery and the state's Frontier Town campground and day-use area have started to bring more people to Exit 29 on the Northway. State financial incentives have failed to materialize for Ahmed, but the local community has been supportive, and he expects to open the building with a revamped restaurant, a gift shop, and a conference center. He also hopes the A-Frame can host front-country stewards that can provide outdoor enthusiasts with important information before they hit the trails.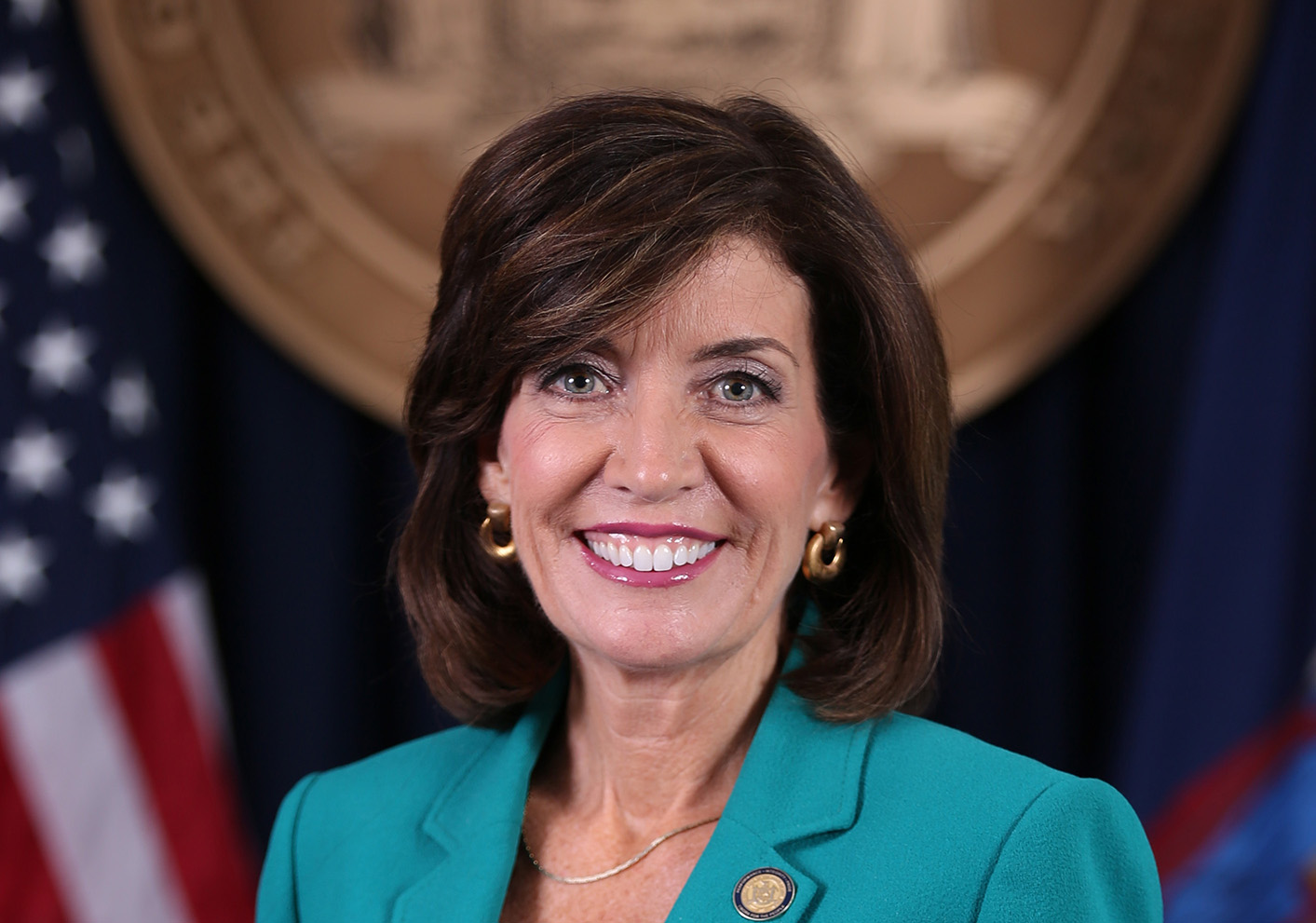 Hochul Could Bring a 'New Day' for Adirondacks
With the resignation of former Governor Andrew Cuomo, New York has its first-ever female executive in Kathy Hochul. Hailing from Western New York, Hochul has spent a lot of time in the Adirondacks and has attended and spoken at several Adirondack Council events during her two terms as lieutenant governor, including a video statement at the Council's 2021 Virtual Forever Wild Day. There is hope that Hochul will sign Adirondack-related legislation, and her collaborative nature will lead to better environmental protection in the Adirondacks and an improved economy.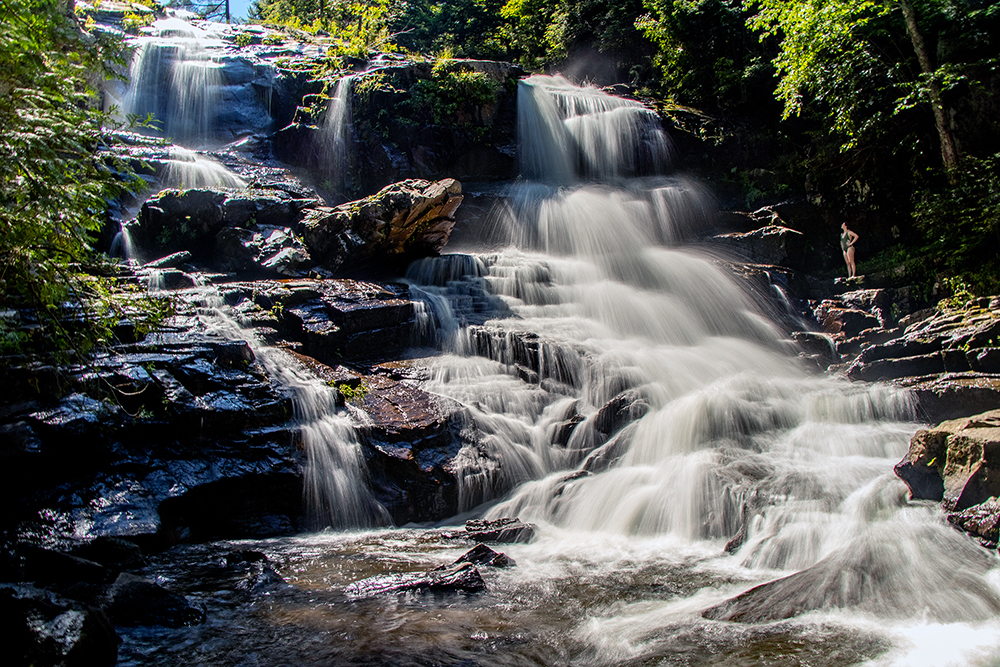 Lake George Association Unveils New Tool for Reporting Water Quality Concerns
Earlier this year, the Fund for Lake George and the Lake George Association combined under the Association name to better combat threats to the Queen of American Lakes. Since then, the group has developed a new way for residents, visitors, and officials to report water quality concerns. LGReport.org allows anyone to fill out a simple form to report runoff, excessive tree clearing, erosion, and invasive species. The Association's science team will then review this information to determine next steps. The new website also includes a link to the Department of Environmental Conservation's Suspicious Algal Bloom Report Form.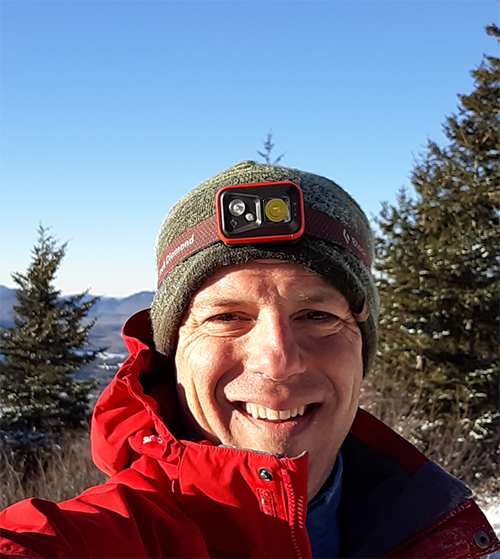 Justin Levine joined the Council staff in 2021 as the Communications and Outreach Assistant. He previously worked as a regional marketing manager for the Regional Office of Sustainable Tourism and was an award-winning journalist and photographer for the Adirondack Daily Enterprise and Lake Placid News. Since graduating from Paul Smith's College in 2004, Justin has worked in the environmental field in various roles in both the Adirondacks and Florida. When not working, Justin loves spending time with his family, running, and doing all the outdoor things the Park has to offer.