10 Ways to Support the ADKS this Holiday Season | Give Forever Wild
Tuesday, November 28, 2017
By: Mary Godnick, Adirondack Council Marketing and Development Assistant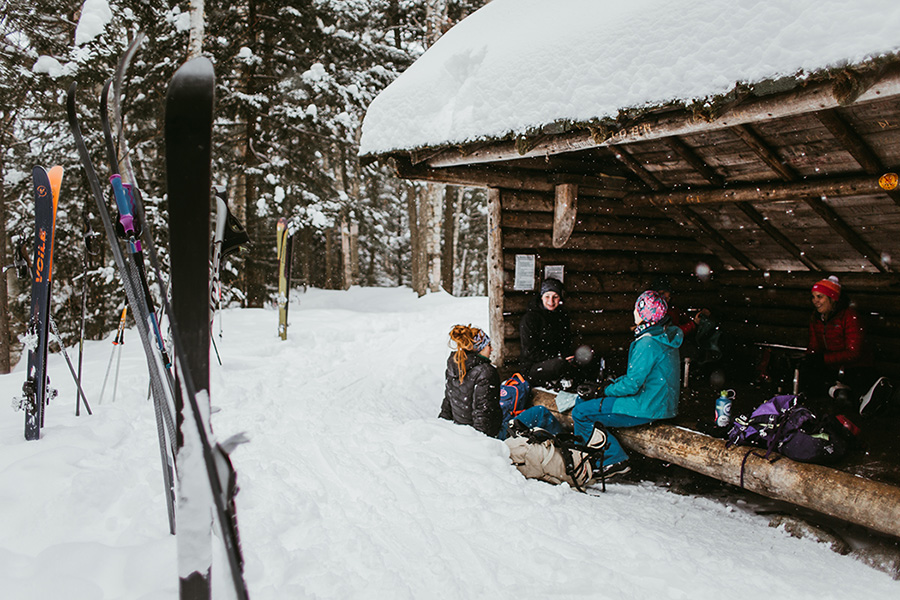 The holidays are officially in full swing. The main streets in the Adirondacks are bustling with shoppers and snow seekers. The streets and storefronts are decorated with wreaths and twinkly lights. While the holidays are a great opportunity to ask for wool blend socks and that new micro-down jacket, it's also a great opportunity to share your love for the Adirondacks with family and friends.
This year, add the Adirondacks to your wish list and support the six-million-acre park that you love all year long. Instead of another scented candle or gift card, say thank you to those that introduced you to the Adirondacks and share your love for the Park with your family and friends by making a donation or purchase that supports Adirondack conservation.
Ten ways that you can support the Adirondacks during the holidays:
Double your impact! Donate in honor or memory

of a loved one before December 31, 2017 and your gift of any amount will be MATCHED, our goal is $30,000. Simply donate, or honor a loved one, past or present, and their love for the Adirondacks. We will personally notify the recipient or family of your donation by mail or email (your choice).

Purchase a Carbon Certificate

. Support our Cool Farms/Healthy Park grant program and help small businesses and family-owned farms in the Adirondacks complete carbon-smart projects. Last year we awarded 25 micro-grants to support projects that ranged from solar power to carbon sequestration.

Shop local. From your gift list to your grocery list, shop local and support Adirondack farms, artisans and small businesses. Visit shops, indoor craft fairs and farmer's markets, and stop by farm stands and corner stores for something for dinner too!

Amazon Smile

. Before you hit "check out" this week with your online shopping, make sure to select a non-profit through Amazon Smile. It's the same exact shopping experience, but Amazon donates a small percent of the purchase price to the nonprofit you select. So select the Adirondack Council and bookmark the page so you're always contributing to conservation as you shop!

Donate your time. Something we all seem to be short on these days. Want to give your time to the Adirondacks from a distance? Donate your expertise and use your special talent or skill to help our organization grow. Send us an email if you have a skill that matches our mission (photography, blog writing, policy research, science/legal expertise etc.) (

Foreverwild@Adirondackcouncil.org

) Or simply, help spread the word and SHARE this information on social media!

Adopt a Loon

. Do you know someone that loves the call of the iconic Common Loon? Honor their appreciation for the Adirondacks and wildlife by virtually adopting a loon or pair of loons. Your "adoption" helps fund programs to protect loon habitat - the Adirondacks. The recipient will receive a tote, singing plush loon toy and certificate with their name.

Enter the Hornbeck Canoe Raffle

. Hornbeck Boats Inc. has generously donated one a New Tricks 12- 12' 18 lb. canoe to raffle in support of the Adirondack Council. Enter to win and you may be paddling quiet Adirondack waters in your new boat next season.

Gift membership

. Perfect for the friend or loved one always posting about their latest trip to the Adirondacks on Facebook. A gift membership includes your choice of free gift with donation (map, tote or notecards) and the recipient will receive updates, newsletters, reports, publications, and action alerts from the Council for an entire year.

Shop our online store.

Just need something that says "Adirondacks"? All (100 percent) of our proceeds support Adirondack conservation.

Instead of gifts, ask for donations to a cause you're passionate about. Set up a

fundraiser on Facebook

and select the charity you'd like to benefit. We'd love if you chose us! If you're not much on Facebook, give our office a call and we can set something else up for you. (ph: 518-873-2240)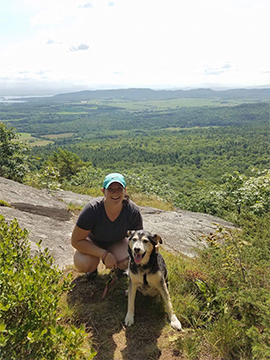 Mary joined the Council in August 2016. As the Marketing and Fund Development Assistant, Mary works with the team to coordinate marketing and fundraising efforts. She develops, manages and implements strategic social media and marketing campaigns to grow the visibility of the Council's efforts. She also works with the Fund Development team in the production of materials, mailings, and reports to help expand our support to preserve the Park for future generations.
Mary grew up in Harford, NY and is a graduate of SUNY Oswego and earned a Bachelor's of Arts degree in Public Relations in May of 2014. Previously, she has worked in digital marketing, search engine optimization, and social media management. Outside of work, she enjoys cooking, blogging, gardening, yoga, and enjoying all that the Adirondack Park has to offer.