Adirondack Council Adds Three to Expanding Staff Roster  
Amanda Birchenough, Justin Levine, and Jessica Grant Join Development, Communications, Administrative
Thursday, March 18, 2021

ELIZABETHTOWN, N.Y. – The Adirondack Council announced it has hired three new staff members for an expanded fund development and communications team to allow the organization to better help the Adirondack Park meet a growing list of challenges including record popularity.
The Adirondack Council is a privately funded not-for-profit organization whose mission is to ensure the ecological integrity and wild character of the Adirondack Park. It is the largest environmental organization whose sole focus is the Adirondacks.
Joining the fund development team is Amanda Birchenough of Saranac Lake, in a new position of Associate Development Director. Amanda has most recently been the Associate Director of Reunion Giving at St. Lawrence University since 2017 and lives in Saranac Lake. She previously worked in fund development for Middlebury College in Vermont, and the University of Rochester. She will work with Development Director Debbie Pastore and Development Assistant Jess Kelley, in the Council's Elizabethtown headquarters, and from an expanded Council office in Saranac Lake.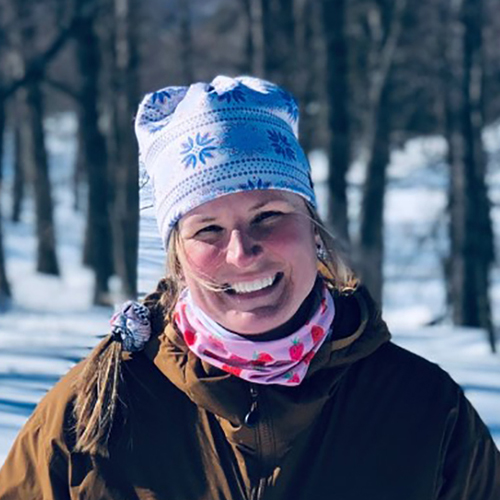 Amanda Birchenough - Associate Development Director

Former Adirondack Daily Enterprise Outdoor Writer Justin Levine of Vermontville has joined the communications team as Communications and Outreach Assistant. Justin is based at the Saranac Lake office. He will work with Communication Director John Sheehan in Albany, and Membership Director Tyler Frakes in Elizabethtown, among others. Levine was working in communications for the Regional Office of Sustainable Tourism and had previously worked as a recreation specialist with the NYS Dept. of Environmental Conservation.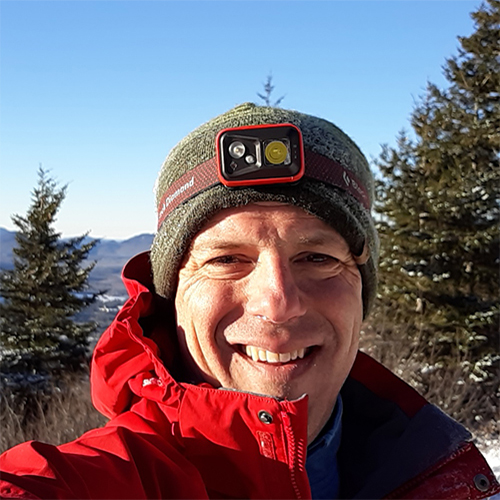 Justin Levine - Communications and Outreach Assistant

Jessica Grant of Plattsburgh will become Executive and Development Assistant, working with Executive Director William C. Janeway and others in Elizabethtown. She had formerly served as an intern with the NYS Senate and with the Adirondack Land Trust in Keene and was working in communications for the Plattsburgh YWCA until she was hired by the Council.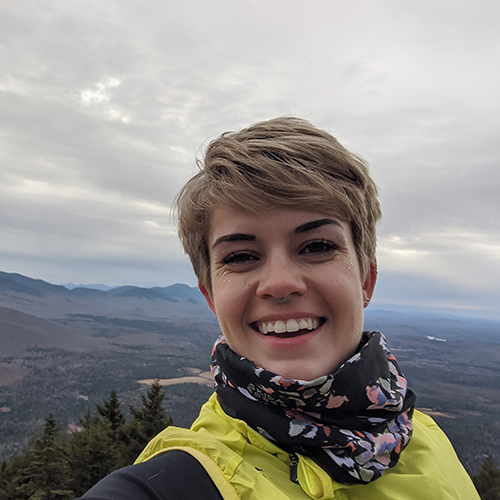 Jessica Grant - Executive and Development Assistant,
"It is really exciting to see these three talented young professionals joining our staff," said John Sheehan, who has been Director of Communications for the Council for more than 30 years. "All three bring expertise and experience to the job and will help us maintain excellent connections with our members, the news media, and the Park's residents and visitors. I can't wait until the COVID crisis has passed and we can all get together in the same place and get to know each other better. For now, we are testing and refining our remote communications skills and applying those lessons to deliver an Adirondack message to an ever-growing national audience."
"As our talented team grows, so has the support of our remarkably generous members and donors," said Development Director Debbie Pastore. "Our support has grown by nearly 201% since 2015. Today over 100,000 people, including citizens from all 50 states and the District of Columbia are actively engaged with the Adirondack Council, standing with us and participating in the preservation of the Park's wildlands, pure water, clean air, wildlife, working forests, farms, and communities."
"We are excited about welcoming these three and all the talent, experience, and energy they bring to an expanded Adirondack Council team," said Janeway. "We will have at least two more hiring announcements to make in the near future as well. We are thrilled to be expanding our staff, our annual budget, and our engagement with partners at a time when the Adirondack Park is facing a wide array of challenges including climate change, overuse of popular Forest Preserve destinations, and degradation of our lakes by invasive species. At the same time, park communities need better broadband service and improved access to health care."
Janeway said he was proud of how well the organization had coped with recent staff transitions. The organization's staff had briefly dipped from 16 to 11 due to a planned retirement coinciding with the hiring away of key staff by larger organizations. Soon the Council will have 21 staff members, plus Clarence Petty Interns, he said.
"More staff means we have a greater capacity to react to emerging problems and to plan out a system of Park improvements that will benefit both visitors and the Park's ecological health far into the future," Janeway said. "If New York does a good job of managing visitors, this national treasure we call the Adirondacks will be recognized as a world-class ecological treasure, with world-class outdoor recreation and tourism opportunities."
The 9,300-square-mile Adirondack Park is the largest park in the contiguous United States. It safeguards the largest intact, temperate deciduous forest on earth. About half of the Park is a Forest Preserve protected from logging or development by the NYS Constitution since 1894. The original Forest Preserve was less than half its current size, but the preserve remains incomplete.
The Adirondack Council's 2020 VISION program plans (published starting in 1988) recommended key additions, about two-thirds of which have been purchased or otherwise protected by the state. The initial stages of the Council's VISION 2050 Park-improvement project are currently underway.
The preserve is intermixed with a patchwork of commercial timberlands, private estates, farms, resorts, and 130 rural communities, only nine of which are large enough to be incorporated villages. The Park covers parts of 92 towns within 12 counties. More than 130,000 people reside in the park year-round.
Normally, summer weather sees the Park's population swell to twice that number with the addition of seasonal homeowners and renters. In the age of COVID, real estate sales have skyrocketed as has the year-round population. The shift began during, and just after, the federal census, so the trends haven't yet been quantified.
"It is clear that COVID has changed a lot about the economy and people don't feel as tied to a city and an office building as they once felt," he said. "That means an opportunity to turn many declining Adirondack communities into more vibrant and lively places with sustainable populations and brighter futures. It also means more challenges handling more visitors and more residents while protecting the environment that makes this Park a great place to live and work."
The Adirondack Council envisions a Park with clean water and clean air, comprised of core wilderness areas, surrounded by farms and working forests, and vibrant communities. The Adirondack Council carries out its mission through research, education, advocacy, and legal action. Adirondack Council advocates live in all 50 United States.
For more information: John Sheehan, Director of Communications, 518-441-1340