Wilderness Expansion will Bring National Attraction to Doorstep of Two Towns that Need an Economic Boost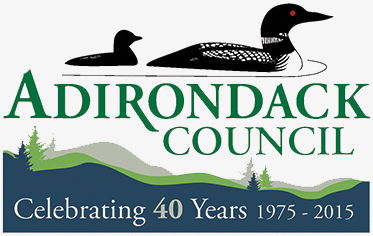 For more information:
John F. Sheehan, Adirondack Council
518-441-1340 (cell)
518-432-1770 (ofc)
FOR IMMEDIATE RELEASE: Friday, November 27, 2015
Wilderness Expansion will Bring National Attraction to Doorstep of Two Towns that Need an Economic Boost
Can Newcomb or North Hudson Become the Next Popular Gateway?
NEWCOMB, N.Y. – Expanding the state's High Peaks Wilderness Area could transform two sleepy Adirondack Park communities into bustling hubs for outdoor recreation and new local businesses, the Adirondack Council said today.

"Governor Cuomo is about to purchase the last property needed for a spectacular wilderness expansion around the state's tallest mountains, wildest rivers and rarest wildlife habitat," said Adirondack Council Executive Director William C. Janeway. "That will bring the boundary of the High Peaks Wilderness Area up to the edge of the hamlets of Newcomb and North Hudson.

"These communities will be right on top of the wilderness," he explained. "New business and employment opportunities will follow."

The Adirondack Council and seven other conservation organizations sent a letter to Gov. Andrew Cuomo on Nov. 10 thanking him for his plan to purchase the 22,494-acre Boreas Ponds tract here. The groups urged the Governor to expand the High Peaks Wilderness by 35,000 acres creating more than 280,000 acres of contiguous wilderness. This includes most of the Boreas Ponds tract.

Being a popular gateway to the High Peaks Wilderness has been very good for the economies of other local communities, such as Keene and Keene Valley, he said.

"The Mountaineer, the Noon Mark Diner and Baxter Mountain Tavern are just a few of Keene's and Keene Valley's better-known establishments," Janeway said. "They are not just successful locally. They are legendary landmarks, known far and wide because they are close to the start of the trails that take you to the state's tallest mountains.

"These are places hikers look forward to visiting every bit as much as Mount Marcy or Panther Gorge," he said. "They are surrounded by successful inns, B&Bs, markets, country stores, other restaurants, craft stores, yoga studios, fitness centers and gift shops.

These aren't big chain stores. They are small businesses, built and sustained by people who love the Adirondacks and who want to stay here and succeed here. That's what will build Newcomb and North Hudson too. It won't happen overnight, but all of the elements for success are there."

Both Communities Need a Boost
All four communities are in Essex County. Neither Newcomb nor North Hudson has many year-round businesses or a compact downtown. Both Keene and Keene Valley have compact commercial and residential centers. Keene has a vibrant popular local grocery and a locally owned hardware store.

Newcomb's most prosperous days in the 20th Century were fueled by mining and timber harvesting. Employment has declined in both industries due to mechanization and global competition.. Lately, it has embraced conservation and tourism and seems ready to do more.

North Hudson once hosted the Adirondack Park's largest amusement park. After it declined in the 1980s and closed in 1998, the vacant space has left a hole in local commerce.

According to the most recent census, family and household income are lower in Newcomb and North Hudson than they are in Keene. Almost 10 percent of North Hudson's residents live below the federal poverty line. So do nearly six percent of Newcomb residents. Only 1.4 percent of Keene residents do.

Wilderness Just One Element of Balanced Approach
Most of the land the state has protected in the Adirondacks over the past 10 years has remained in private ownership. The state bought conservation easements on those lands to prevent development, but the forests remain commercial timber operations. Less than half of new lands were purchased for addition to the "forever wild" Forest Preserve. About a quarter would become motor-free wilderness if the High Peaks Wilderness expansion plan is completed.

The state is also developing community-connecting snowmobile trails on newly acquired state lands between these communities, but outside of the proposed wilderness expansion area.

Motor-Free is the Key
Wilderness areas are rare. Adirondack Park wilderness areas represent 90 percent of all wilderness areas in the Eastern United States, outside of the Florida Everglades. The High Peaks Wilderness Area is the most visited wilderness in the Northeast, with an estimated 200,000-plus people visiting per year. It lies within half-a-day's drive of more than 70 million Americans and Canadians.

Keene does not depend on motorized access to public lands to support its winter or summer economies. Aside from the High Peaks Wilderness Area, it also hosts parts of the Sentinel Range Wilderness, Giant Mountain Wilderness and Dix Mountain Wilderness areas.

Yet Keene bustles all spring, summer and fall. The town operates a shuttle bus to move hikers from overflow public parking at the local airport to local trailheads. Smaller state parking lots at the trails cannot handle the crowds. Creating new starting locations in Newcomb and North Hudson would alleviate some of this congestion.

Visitors Crave Quiet Recreation
Janeway said there is every reason to believe that visitors will come to Newcomb and North Hudson just to hike and paddle.

According to the Regional Office of Sustainable Tourism in Lake Placid, median household income of visitors to Essex County in 2014 was $100,000. On average, visitors arrived in parties of four and stayed four nights. More than 80 percent came between May and October and 74 percent said they came for outdoor recreation. Of those, 86 percent said they came to hike, while 56 came to canoe or kayak, with fishing and skiing also rating highly. Only 25 percent came to use a power boat and far fewer – 7.7 percent – came to snowmobile.

If they had a place to do it, 65 percent said they would shop and dine locally.

Towns Poised to Take Advantage of Wilderness Expansion
Both Newcomb and North Hudson are closer to New York City and Albany than Keene is and already contain assets poised to take advantage of a popular, nearby wilderness area.

Newcomb has a college campus -- part of SUNY College of Environmental Science and Forestry -- and an international high school, both devoted to conservation education. It also hosts several large lakes, a family-oriented campground and the only historic Great Camp preserved on public lands.

North Hudson is the closest to the Northway (I-87) of the three. It has plenty of room for new development in and around the defunct Frontier Town, located at Exit 29. There are several motel properties on U.S. Route 9 that have seen little or no business since the former Western-themed amusement park closed. The expanded High Peaks Wilderness Area's border would be across the highway from Frontier Town.

"It was never possible to help these communities by moving them closer to the edge of the High Peaks Wilderness," Janeway said. "But the state can do the next best thing by moving the wilderness boundary much closer to the communities."

The expanded High Peaks Wilderness Area would cover more than 280,000 acres or 437 square miles of Adirondack Park's most mountainous and beautiful landscapes. It would rival the Rocky Mountain National Park in Colorado in size, and would be roughly twice the size of Zion National Park in Utah.

Campaign to Support Wilderness Plan
In support of the wilderness expansion plan, the Adirondack Council is sponsoring an advertising campaign called "#BeWildNY" that includes digital online, print and video elements. The Council kicked off the digital portion of the campaign on Nov. 11 in the Capital District and Adirondack markets.

Janeway said the wilderness expansion would also include 35,000 acres of soon to be or newly purchased lands, including most of the Boreas tract, most of the MacIntyre East and MacIntyre West parcels; the entire Casey Brook tract, between Elk Lake and Boreas Ponds; and, other lands and waters that have not yet been classified.

The expanded wilderness would then be connected to the nearby Dix Mountain Wilderness Area (45,000 acres), creating a single, seamless, motor-free area of more than 280,000 acres, he said.

Why Wilderness?
All Adirondack Forest Preserve is public land, protected from logging, lease, sale or development by article 14, Section 1 of the NYS Constitution, known as the "Forever Wild clause." Less than half of the Adirondack Park is Forest Preserve, while the other half is private land.

Less than half of the Forest Preserve is classified as wilderness. A Wilderness Area classification provides an added layer of protection from noise, pollution, traffic and the introduction of invasive species. Wilderness areas are motor-free. Parking is available next to wilderness areas, but not in the interior. Exceptions are made in designated areas for people with disabled-access permits.

The Adirondack Council's mission is to ensure the ecological integrity and wild character of the Adirondack Park. The Council envisions an Adirondack Park comprised of large, core Wilderness areas, surrounded by working forests and farms and vibrant local communities.

The Adirondack Council carries out its mission through research, education, advocacy and legal action. Council members live in all 50 United States.