Timber Company Buys Major Stake in Future of Adirondack Park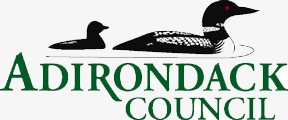 Timber Company Buys Major Stake in Future of Adirondack Park
Molpus Woodlands Adds 112,000-acre former Champion Lands to its Current 130,000 Acres

For more information:
John Sheehan
518-441-1340 cell
518-432-1770 ofc
For immediate release: Tuesday, December 16, 2014
ELIZABETHTOWN, N.Y. – The Adirondack Park's largest environmental organization today applauded Mississippi timberland investment and management company Molpus Woodlands for making a significant investment in the future of New York's Adirondack Park by purchasing the 112,238-acre holdings of The Forestland Group. A price was not disclosed.

The purchase makes Molpus Woodlands of Philadelphia, Miss., one of the Adirondack Park's largest private landowners at more than 273,000 acres. Molpus had owned only 30,000 acres (near Saranac Lake) until its January 2014 purchase of nearly 131,000 acres in St. Lawrence, Clinton, Franklin and Lewis counties from Rayonier.

"We are pleased to see that Molpus is making a long term investment in the Adirondack Park's economy and will be helping to stabilize woodlands employment by keeping these lands in production," said William C. Janeway, Executive Director of the Adirondack Council. "We urge the company to continue to manage these lands under a third-party certified sustainable management plan, such as the Forest Stewardship Council or Sustainable Forestry Initiative. We also call on state officials to assist the company in achieving this. New York taxpayers own a conservation easement on all of these lands and have stake in keeping them healthy.

"Well-managed commercial timberlands are an important part of the Adirondack Park's economy and its ecology," Janeway said. "Forests that are managed for timber provide plant and wildlife habitat that may not be as common on the forever wild lands of the Forest Preserve, and vice versa. Public lands and waters bring millions of visitors to the Park each year. Both public and private lands contribute to the Park's wild beauty and its biological diversity."

Today's announcement includes lands in Lewis, St. Lawrence and Franklin counties. Prior to The Forestland Group, the lands were owned by Champion International. They include lands on several northern-flowing rivers including the St. Regis and the Grasse.

Molpus's January purchase included parcels on Middle Branch of the Oswegatchie River in Lewis County, extensive shoreline on the Carry Falls Reservoir, headwaters of the South Branch of the Grasse River, and extensive boreal lands east of Carry Falls in St. Lawrence and Franklin counties.

The Adirondack Park is the largest park in the contiguous United States. It contains the largest intact, temperate deciduous forest ecosystem in the world. At 9,300 square miles, it is large enough to contain Yellowstone, Yosemite, Glacier and Grand Canyon National Parks, with room to spare.

The Adirondack Park is unlike national parks in that it contains both public and private lands, as well as 130 small, rural communities. Most of the Park's private lands are devoted to commercial forestry. More than 2.5 million acres (almost half) are state-owned public lands, known as the Adirondack Forest Preserve. Forest Preserve lands are protected by the NYS Constitution's Forever Wild Clause, which bans logging or development.

Founded in 1975, the Adirondack Council is privately funded, not-for-profit organization whose mission is to ensure the ecological integrity and wild character of New York's six-million-acre Adirondack Park. The Council envisions an Adirondack Park comprised of core wilderness areas, surrounded by working forests and farms, and vibrant rural communities.

The Council carries out its mission and vision through research, education, advocacy and legal action. Adirondack Council members live in all 50 United States.