Statement from Adirondack Council Executive Director on Governor Awarding Smart Growth Grants to Adirondack Communities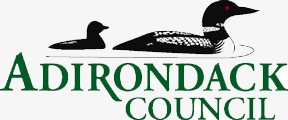 Statement from Adirondack Council Executive Director William C. Janeway on
Governor Cuomo Awarding $400,000 in Grants for Smart Growth in Adirondack Communities
"The Adirondack Council applauds the Governor's Smart Growth Grants of $400,000 to Adirondack communities and regional projects. These grants will help Adirondack residents to capitalize on the park's clean air and water and its wild beauty by developing new economic opportunities tied to tourism, outdoor recreation, our great local farms and cuisine, and our dark night skies."
"Smart growth funding comes from the NYS Environmental Protection Fund (EPF), which is supported primarily by taxes on large real estate sales. The Adirondack Council was part of the coalition that urged creation of the EPF in 1993, and for the past decade has been part of a coalition of more than 100 organizations that urged the Legislature to appropriate $300 million per year for the EPF. The EPF reached $300 million in funding this year for the first time in Gov. Andrew Cuomo's budget plan.
"This year's EPF contains a total of $2 million in Smart Growth funding statewide, an increase of $1.4 million above the 2015-16 budget."
The Adirondack Council is an independent, privately funded, not-for-profit organization that doesn't accept government grants or taxpayer-funded donations of any kind.
Founded in 1975, the Adirondack Council's mission is to ensure the ecological integrity and wild character of the Adirondack Park. The Council envisions an Adirondack Park comprised of core wilderness areas, surrounded by working forests and farms, and vibrant rural communities.
The Council carries out its mission and vision through research, education, advocacy and legal action. Adirondack Council members live in all 50 United States.
Click HERE for Governor's news release and grants listing.