State Purchases Podunk Brook, Cedar Ridge & Other Former Finch Lands in Southern Adirondack Park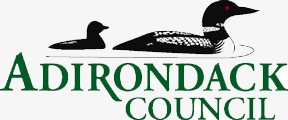 STATE PURCHASES PODUNK BROOK, CEDAR RIDGE & OTHER
FORMER FINCH LANDS IN SOUTHERN ADIRONDACK PARK
Adirondack Council Praises Purchases as Good for the Park's Economy and Environment
For more information:
John F. Sheehan
518-432-1770 (ofc)
518-441-1340 (cell)
FOR IMMEDIATE RELEASE, Wednesday, March 12, 2014
EDINBURG, N.Y. – The Adirondack Park's largest environmental organization today praised the state's purchase of 8,451 acres of commercial timberland in the southern Adirondack Park, which will be added to the "forever wild" state Forest Preserve.
"These lands are less well-known than the former Finch, Pruyn & Co. lands near the High Peaks and Upper Hudson River, but are very valuable to public recreation and tourism," said Adirondack Council Executive Director William C. Janeway. "These former Finch lands were well managed and are in excellent condition. The Nature Conservancy has owned them since 2007 and has kept these forests healthy and intact.
"Like the recently purchased Essex Chain of Lakes and OK Slip Falls tracts, the acquisitions made today are among the very finest of the former Finch holdings," Janeway said. "Of the more than 160,000 acres Finch once owned, the state intends to purchase a total of 65,000 acres for addition to the public Forest Preserve, where it will be protected from logging or development by the state Constitution's Forever Wild Clause. The state only purchased the development rights on the remaining acres, so those lands remain in private hands and continue in timber production."
Janeway noted that this balanced approach to dealing with Finch's decision to sell all of its lands in 2007 helped to save jobs and the environment. It ensures that productive commercial timberlands continue to provide good local jobs and products. At the same time, it expands recreational opportunities and protects some of the most sensitive forests and wetlands in the Adirondack Park, he said.
"The Benson Road tract, for example, will make a great addition to the state's snowmobile trail network," Janeway said. "It will instantly bring revenue to the surrounding communities. This forest is as sensitive as the recently acquired Essex Chain of Lakes and the wetlands around it, or Boreas Ponds, which is another Finch parcel the state plans to buy later on."
Janeway said the new purchases were a perfect illustration of the power of and need for the Environmental Protect Fund, which is the state's main source of money for the purchase of new lands and development rights (via conservation easements).
According to the Governor's news release:
The State will pay $5.7 million to acquire the tracts from The Nature Conservancy (TNC), using the State's Environmental Protection Funds (EPF). Already, the state has completed two acquisition phases totaling 30,037 acres. The 14 new parcels contain miles of rivers and streams, ponds, wildlife habitat and trails, and offer exceptional opportunities for hiking, wildlife viewing, cross country skiing and mountain biking. The properties include:
· Benson Road (a.k.a. Tomantown), which borders the Shaker Mountain Wild Forest, features habitat for black bear and bald eagles, regionally-rare plants like Canadian burnet, spruce northern hardwood forests, and connects snowmobile trails in the Towns of Mayfield and Bleeker. (Fulton County, 3,820 acres)
· Black Spruce Mountain, which is adjacent to the Lake George Wild Forest, features Black Spruce Mountain and a section of Podunk Brook. (Warren County, 191 acres)
· Township 33 (Sugarloaf Mt.), which features a section of the popular 120-mile Northville-Placid trail, as well as an exposed cliff. (Hamilton County, 451 acres)
· Good Luck Tract, which features northern hardwood and spruce-fir forests, will provide access to Stonystep and Big Bad Luck ponds. (Hamilton County, 418 acres)
· Buell Valley, which features Buell Brook and was once the site of the Finch Pruyn's river drive pusher dam. (Hamilton County, 10 acres)
· Cedar Ridge features two small ponds and is adjacent to the Blue Ridge Wilderness, which hosts a major section of the Northville-Placid Trail. (Hamilton County, 548 acres)
· Blue Ridge Road, which can potentially provide enhanced recreational access to the Dix Mountain Wilderness. (Essex County, 77 acres)
· Hudson River Hyslop, near the state-run Harris Lake Campground, can potentially have improved access to Duck Hole. (Essex County, 301 acres)
· North River, which features floodplain and upland forests and more than one mile of Hudson River shorelines. This tract is located opposite the take-out area along State Route 28 used by commercial rafting companies for whitewater rafting through protected forests on the Indian and Hudson Rivers. (Essex and Warren Counties, 155 acres)
In addition to thousands of acres in the Adirondack Park, this phase of the land acquisition includes properties just south of the "blue line" in Saratoga County, favored for its mountain biking trails, hunting and other recreational activities. These properties -- the Daniels Road tract (519 acres), the Penn York tract (241 acres) and the Town Line tract (176 acres) -- also offer exceptional forest settings, attractive hilly terrain, wetlands, marshes and riparian habitats. In addition, the Town of Edinburg will be able to move forward with the acquisition of 1,248 acres on Fox Hill Road, and plans to improve outdoor recreation and snowmobile trails with a boardwalk over wetlands. Another 154 acres known as Town Corners will consolidate wetlands in Greenfield.
The Adirondack Council is privately funded, not-for-profit organization whose mission is to ensure the ecological integrity and wild character of New York's six-million-acre Adirondack Park. The Council envisions an Adirondack Park comprised of core wilderness areas, surrounded by working forests and farms, and vibrant rural communities. The Council carries out its mission and vision through research, education, advocacy and legal action. Adirondack Council members live in all 50 United States.