State Grants Bring $7.4 Million for Clean Water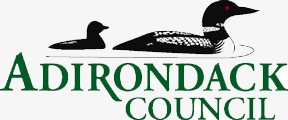 For more information:
John F. Sheehan
518-432-1770 (ofc)
518-441-1340 (cell)
www.adirondackcouncil.org
FOR IMMEDIATE RELEASE: Monday, August 15, 2016
State Grants Bring $7.4 Million for Clean Water
Helps Communities Clean their Wastewater, Improve Drinking Water, Reduce Taxes
Brings Two-Year Total to Nearly $10 Million for Adirondack Towns, Villages
ELIZABETHTOWN, N.Y. – Five Adirondack communities have received $7.4 million in grants on top of $13.16 million in loans to complete vital clean water programs to treat their wastewater and provide pure drinking water to their residents from the state's Water Infrastructure Improvement Act.

Counting the $2.5 million in funding for Willsboro and Saranac Lake in last year's budget, the WIIA has brought nearly $10 million to Adirondack communities since it was created in 2015.

"These state investments in our Adirondack communities will help local taxpayers by lifting some of the burden of providing clean drinking water and healthy rivers and lakes to 10 million annual visitors," said Adirondack Council Executive Director William Janeway.

"These grants help bridge the gap between what these communities need and what they can afford. That is vital, because most of our communities have only a few hundred, or a few thousand, residents. Wastewater and drinking water facilities cost millions of dollars. Yet they are vital to the health of Adirondack residents and visitors alike, as well as the economy of the Park.

"At the same time, these investments in protecting Adirondack water quality will help to protect drinking water for the rest of New York State, since most of the state's rivers begin inside the Adirondack Park," Janeway noted.

"We applaud Gov. Andrew Cuomo and the state Legislature for approving $80.5 million for clean water statewide," Janeway said. "We greatly appreciate the work done by the state departments of Health and Environmental Conservation and the Environmental Facilities Corp in moving aggressively to get these funds into the hands of Adirondack communities."

The 2016/17 state budget includes $100 million in grants for water infrastructure improvements. This additional funding allowed the NYS Environmental Facilities Corporation (EFC) to broaden eligibility for wastewater projects and provide a total of $175 million in grants for round two. In addition, the maximum grant amount for drinking water projects was increased from $2 million to $3 million, or 60 percent of eligible projects costs – whichever is less.

The projects announced today primarily include the planning, design and construction or enhancement of treatment plants, pump stations, sewer systems and equipment, as well as upgrades and replacements for drinking water systems, filtration plants and water mains, Gov. Andrew Cuomo's office announced. Grant awards were based on a scoring system that gave priority to projects that result in the greatest water quality improvement or reduction in risk to public health and are positioned to advance to construction, among other considerations.

In addition to grants, EFC provides interest-free and low-interest loans to communities to further reduce the cost of infrastructure projects. The grants announced today are expected to be supplemented with nearly $83.7 million in interest-free and low-interest loans, providing a more fiscally sustainable investment for these communities.
Here are the Adirondack communities receiving funding:
Town of Clifton, St. Lawrence County: Drinking Water project costing a total of $3.9 million received a SRF loan of $1.56 million and a grant of $2.34 million.
Town of Crown Point, Essex County: Drinking Water project costing $2.84 million received $1.13 million in SRF loans and a grant of $1.7 million.
Town of Elizabethtown, Essex County: Wastewater project costing $8.6 million received an SRF loan of $6.4 million and a grant of $2.14 million.
Village of Lake Placid, Essex County: Wastewater project costing $1.16 million received an SRF loan of $866,250 and a grant of $288,750.
Village of Tupper Lake, Franklin County: Drinking water project costing $6.22 million received an SRF loan of $3.22 million and a grant of $1 million.
In December 2015, the governor announced that the Town of Willsboro, Essex County, would receive a grant of $746,326 and a loan of $2.2 million for a total of more than $2.9 million. In Franklin and Essex counties, the Village of Saranac Lake will receive a grant of $1.75 million and a loan of $5.25 million for a total of $7 million.

The Adirondack Council is a privately funded not-for-profit organization whose mission is to ensure the ecological integrity and wild character of the Adirondack Park. The Council envisions a Park comprised of core wilderness areas, surrounded by farms and working forests, as well as vibrant, local communities.

The Council carries out its mission through research, education, advocacy and legal action. Adirondack Council members live in all 50 United States.