New York State Legislature Helps Adirondack Towns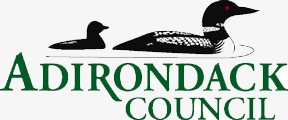 For more information:
John F. Sheehan
518-432-1770 (ofc)
518-441-1340 (cell)

FOR IMMEDIATE RELEASE: Monday, June 20, 2016
New York State Legislature Helps Adirondack Towns
No Action on Off-Road Vehicles, Forestry Incentives, Conservation Tax Credit
ALBANY, NY. – Legislative initiatives proposed by local Adirondack governments were approved last week, helping local governments with efforts to advance economic and community-development goals.

"We are environmental advocates and we were pleased to work with Adirondack communities to achieve legislative successes this year," said Adirondack Council Executive Director William C. Janeway. "The Adirondack Park's 130 rural communities are an important part of our globally unique park.

The legislative session that ended on June 18 saw the approval of two significant community-oriented proposals that were developed and supported by legislative leaders, environmental conservation advocates, local government representatives, and engaged Park citizens. The contributions of many led to substantial results that will benefit the Adirondack Park's communities for generations to come.

Approved was a bill that would implement the Constitutional Amendment approved by the voters in 2013 that granted clear titles to 200 landowners on Raquette Lake in exchange for important conservation lands on the Marion River and elsewhere. It was sponsored by Sen. Hugh Farley, R-Schenectady and Assembly Environmental Conservation Committee Chairman Steven Englebright, D-Setauket. Local advocate Carolyn Gerdin was in Albany working with the Adirondack Council, the Adirondack Mountain Club and others to support this approval.

Also approved by the Legislature was a proposed amendment to the "Forever Wild" clause of the NYS Constitution, which protects the Adirondack Park's public Forest Preserve from logging, sale or development. The Forest Preserve accounts for about 45 percent of the Adirondack Park. The remainder is private lands and communities.

The amendment must also be approved by the next Legislature elected in November, which will convene in January. If approved, it would be presented to the state's voters in November 2017.

The proposed amendment would be similar to one that the voters approved in 1957. That amendment created a modest 400 acre state land bank, which has been tapped as the Dept. of Transportation needed to straighten or realign state highways to make them safer. The proposed amendment would create a similar mechanism to extend this flexibility to town and county highways, many of which also cross the Forest Preserve.

It would also grant permission to extend power and telecommunications lines (telephone, cable TV, broadband internet access, etc.), water pipes and drainage culverts under, and adjacent to, existing roads. It would also provide for bike paths on, or next to, those roads.

Communities would be allowed to upgrade and install bridges and culverts to aid with drainage and fish-passage, especially in places that need added storm water runoff capacity in the face of an increasingly changeable climate.

In addition, the proposed amendment would allow communities to obtain new drinking water supplies if their current water source becomes unpotable, and there is no alternative to locating wells on Forest Preserve lands. This happened in Raquette Lake in 2005, necessitating a 2007 Constitutional Amendment granting permission to swap two acres of Forest Preserve where wells would be drilled, for a larger parcel of new Forest Preserve, which was added to the Blue Ridge Wilderness.

A bill that would increase revenues for the Lake George Park Commission, which guides planning and development in the Lake George basin, was also approved. This was sponsored by Sen. Little and Assemblyman Dan Stec, R-Queensbury.

Another proposed constitutional amendment would have allowed the state to sell the campus of the former Camp Gabriels prison near Saranac Lake to a private party. That resolution was introduced very late in the legislative calendar and did not pass the Assembly. The Adirondack Council supported the proposed amendment.

"Sadly, we saw no movement on substantial environmental concerns in the Park, including the need for a permanent, general ban on all-terrain vehicle riding on the Forest Preserve. There was no action taken to on update incentives for modern sustainable forestry practices, and no approval of a proposed new conservation tax credits," said Janeway. "We still need new emissions standards to keep our power plants from making climate change any worse. That did not happen, either.

"Balance is important," Janeway said. "We're disappointed that action on major environmental legislative priorities was delayed this session. We look forward to continuing efforts to develop and support environmental policies for the Adirondack Park. By again working with a diverse group of willing leaders and stakeholders we can secure significant policy results that will address environmental concerns."

"We want to thank the Adirondack legislators and legislative leaders who worked to make progress for the Park during this year's end-of-session negotiations," Janeway said. "Senator Little and Assemblyman Stec worked hard, as did Senator Farley and Assemblyman Marc Butler. We want to thank Assembly EnCon Chairman Steve Englebright for visiting the Adirondack Park and taking the time to understand our concerns. We also extend our thanks to Senate EnCon Chair Tom O'Mara. We weren't disappointed in any of them, only the lack of results at the end of the session."

While environmental policy proposals failed to advance, earlier in the session back in April, the Legislature approved a budget including a record $300 million for the Environmental Protection Fund (EPF) plus an additional $200 million for the Water Infrastructure Improvement Act, bringing total authorized grants and loans for water, sewer and sewage treatment projects up to $350 million over the next two years.

Funds to combat invasive species more than doubled to $12 million (from $5.8 million) and will assist communities and regional organizations such as the Adirondack Park Invasive Plant Program, including $450,000 to fight invasive species in Lake George.

In addition the EPF provides $40 million for open space acquisitions, which is a 50-percent increase from this year's $26.5 million appropriation. Farmland protection funding for conservation easements would increase from $15 million to $20 million. This important funding will have a greater impact when accompanied by effective environmental policies.

Progress stalled at the end of the session on other environmentally progressive measures including:

ATVs: Several bills were proposed to curtail the use of all-terrain-vehicles (ATVs) in inappropriate locations. The Adirondack Council supports a general ban on the use of ATVs on Forest Preserve lands and other protected state forests, making permanent the state's current policy. None of these bills were approved.

Healthy Forestry: A bill to change property tax law would have provided financial incentives to a broader array of landowners who agree to keep their private forest lands undeveloped.

Conservation Tax Credits: This bill would provide an income tax credit to those who enact a forest stewardship or wildlife conservation plan, approved by a qualified expert, for their property. It was sponsored by Sen. Little and Assemblywoman Carrie Woerner, D-Saratoga Springs.

Climate Change: Assembly Speaker Carl Heastie, D-Bronx, and a group of committee chairs proposed legislation to ensure the state meets its targets for reducing by 100 percent human caused greenhouse gases by 2050, by producing all of the state's power through renewable sources. It passed the Assembly with Assembly EnCon Chairman Englebright as the sponsor. In the Senate, Senator Diane Savino was the sponsor. The organization Environmental Advocates of New York was a leading advocate.

The Adirondack Council is a privately funded not-for-profit organization whose mission is to ensure the ecological integrity and wild character of the Adirondack Park. The Council envisions a Park comprised of core wilderness areas, surrounded by farms and working forests, as well as vibrant, local communities.

The Council carries out its mission through research, education, advocacy and legal action. Adirondack Council members live in all 50 United States.