League of Women Voters to Present Free Screening of Film "Chasing Coral"
WHALLONSBURG, N.Y. -- A free screening of the film Chasing Coral will be presented at the Whallonsburg Grange Hall, 1610 Route 22, in Essex, at 7 p.m. on July 10.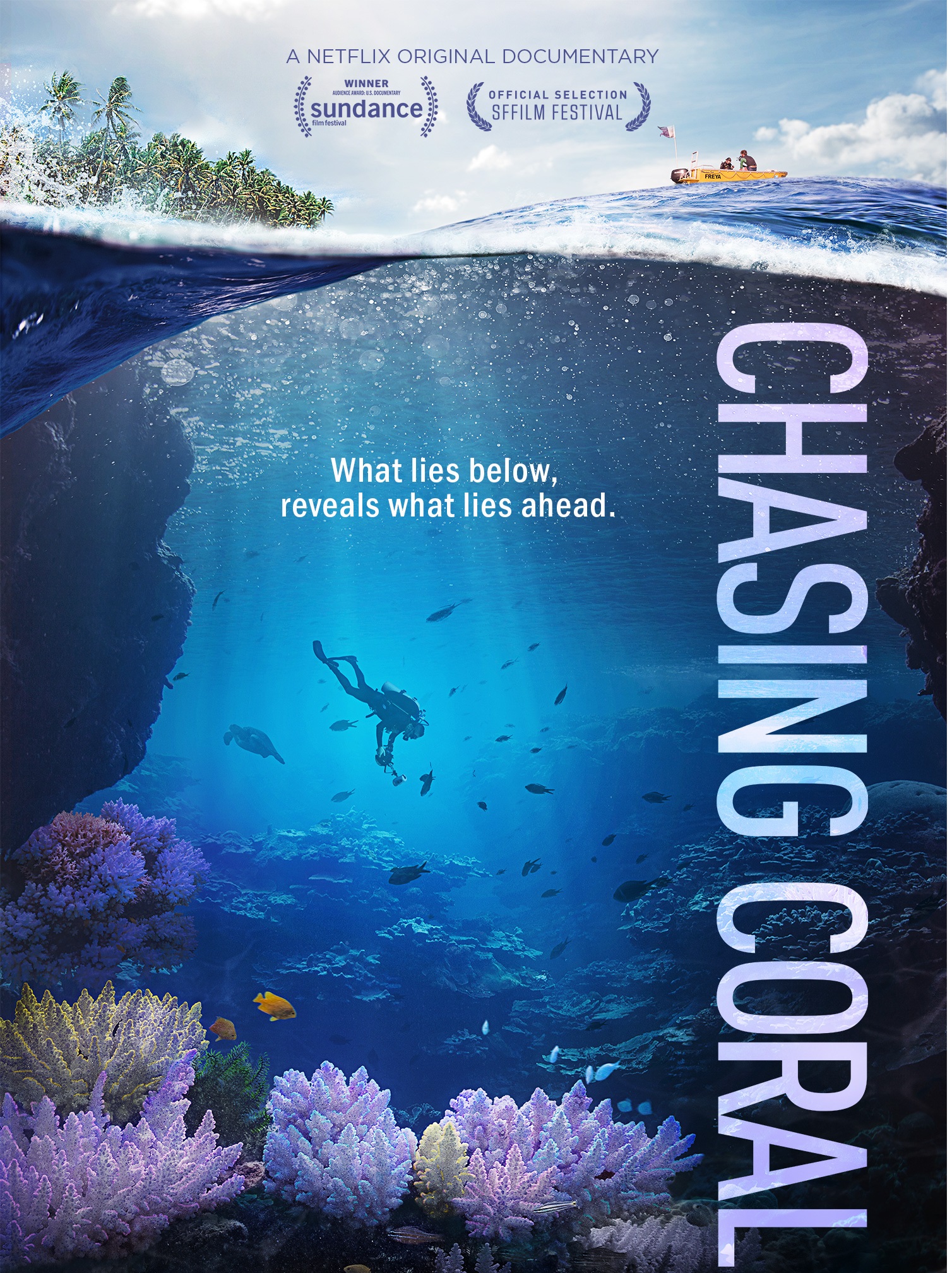 Coral reefs are the nursery for all life in the oceans, a remarkable ecosystem that sustains life on most of the earth's surface. Marine scientists have linked rising ocean temperatures brought by increased carbon emissions with a phenomenon called "coral-bleaching." This radical loss of color is a sign of mass coral death.
The film demonstrates how the problem has been accelerating around the world, while public recognition of the unfolding catastrophe remains low.
The event is sponsored by the League of Women Voters of the North Country and the Adirondack Council. It will include a special Q&A session with Essex resident Ann Budd, Professor Emeritus at the University of Iowa for more than 30 years. Ann has extensive expertise in Caribbean reef corals and their evolution over the past 60 million years.
Film director Jeff Orlowski's team battles technical malfunctions and the forces of nature in pursuit of documenting the tragic transformation below the waves. With breathtaking photography, nail-biting suspense, and startling emotion, Chasing Coral he tells a compelling story that leaves the audience wanting more.
Founded in 1919, the League of Women Voters (LWV) is a unique, multi-issue, nonpartisan, political organization open to women and men. It encourages informed and active participation in government and influences public policy through advocacy and education. The League of Women Voters of the North Country is one of over 50 across New York State.
Among the League's current positions is promoting legislation to protect our health, climate and natural resources, to collaborate with other organizations to achieve the goals of clean air and water, and to protect our environment and fragile infrastructure.
Established in 1975, the Adirondack Council is a privately funded not-for-profit organization whose mission is to ensure the ecological integrity and wild character of the Adirondack Park. The Council envisions an Adirondack Park with clean water and clean air, comprised of core wilderness areas, surrounded by farms and working forests and vibrant, rural communities.
The Adirondack Council carries out its mission through research, education, advocacy and legal action to ensure the legacy of the Adirondack Park for future generations. Adirondack Council members live in all 50 United States.
The Whallonsburg Grange Hall is owned by the Town of Essex and is operated by the Whallonsburg Civic Association's Board of Directors. It is a volunteer-run, 501c3 non-profit that manages the building and oversees Grange-sponsored programs including the Champlain Valley Film Series, Lyceum lectures, music and theater series and much more.
The historic Whallonsburg Grange is located at 1610 NYS Route 22, at the corner of Whallons Bay Road in the hamlet of Whallonsburg.
Contact: Mona White 518-963-7419
For immediate release: Tuesday, July 2, 2019