Governor Signs Dark Skies Bill Into Law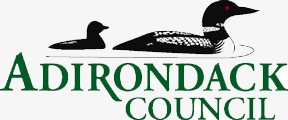 Governor Signs Dark Skies Bill Into Law
New Law Helps Preserve Dark Night Skies for Astronomical Study, Star Gazing In the Adirondack Park, Other Rural Areas
For immediate release: Thursday, December 18, 2014
For more information:
John Sheehan
518-441-1340 cell
518-432-1770 ofc
ALBANY, N.Y. – The Adirondack Park's largest and most influential environmental organization today praised the Gov. Andrew Cuomo for signing into law a bill designed to preserve dark night skies in the Adirondack Park and other rural areas.

The new law will protect sensitive wildlife and save taxpayers money, while offering economic opportunities to Adirondack communities and businesses, the Council said. Dark night skies are harder to find each year, as development and outdoor lighting expand into former natural areas.

"The nighttime sky is a premiere tourist attraction in the Adirondack Park," said Adirondack Council Executive Director William C. Janeway. "Many Nordic ski centers offer full-moon parties and special events to attract winter visitors who could easily ski at night closer to home, but come here instead. Countless astronomy students and enthusiasts come to the Park to enjoy outstanding views of the aurora borealis, meteor showers, eclipses, and other celestial phenomena.

"Tupper Lake has a new space observatory, the Adirondack Public Observatory, that we hope will continue to grow and bring new visitors," Janeway said. "There is no better place on Earth to gain perspective on the place of human beings in the cosmos than in the wilds of the Adirondack Park, where the depth and beauty of Milky Way galaxy is visible to the naked eye."

The bill was sponsored by Sen. Carl Marcellino, R-Syosset, and Assemblywoman Linda Rosenthal, D-Manhattan. It establishes design specifications for any new lighting fixtures purchased by the state, in order to reduce excess ambient light, but without inhibiting the services that outdoor fixtures provide.

Many forms of wildlife native to New York State rely on the darkness of night to navigate during migration and breeding activities, Janeway explained.

"Light pollution often obscures their ability to navigate properly, leading to fatigue, disrupted feeding, predation, and reduced populations," he said. "In addition to that, our Park's waters continue to suffer the effects of acid rain and climate change. This bill is designed to reduce both the disruption of wildlife and lower demand for energy that contributes to air and water pollution.

"Governor Cuomo, Senator Marcellino and Assemblywoman Rosenthal have done good work on behalf of the public with this new law," Janeway said. "By preserving our night skies for future generations, they have created a lasting legacy of learning. Each child who gets her/his first glimpse into the vastness of the universe will have them to thank for making it possible."

The Adirondack Park is the largest park in the contiguous United States. It contains the largest intact, temperate deciduous forest ecosystem in the world. At 9,300 square miles, it is large enough to contain Yellowstone, Yosemite, Glacier and Grand Canyon National Parks, with room to spare.

The Adirondack Park is unlike national parks in that it contains both public and private lands, as well as 130 small, rural communities. Most of the Park's private lands are devoted to commercial forestry. More than 2.5 million acres (almost half) are state-owned public lands, known as the Adirondack Forest Preserve. Forest Preserve lands are protected by the NYS Constitution's Forever Wild Clause, which bans logging or development.

Founded in 1975, the Adirondack Council is privately funded, not-for-profit organization whose mission is to ensure the ecological integrity and wild character of New York's six-million-acre Adirondack Park. The Council envisions an Adirondack Park comprised of core wilderness areas, surrounded by working forests and farms, and vibrant rural communities.

The Council carries out its mission and vision through research, education, advocacy and legal action. Adirondack Council members live in all 50 United States.