Environmental Groups Call on Legislature, Governor to Save our Lakes from Invasive Species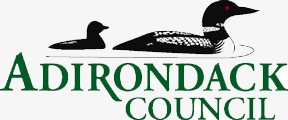 ENVIRONMENTAL GROUPS CALL ON LEGISLATURE, GOVERNOR TO SAVE
OUR LAKES FROM INVASIVE SPECIES
State Needs New Laws, Money to Protect Water in the Adirondack Park and Statewide
Take Action - Click to read the Adirondack Council's Action Alert on Invasive Species
Read press on new report - Boat Inspection and Decontamination for Aquatic
Invasive Species Prevention: Recommendations for the Adirondack Region
For more information:
John Sheehan, Adirondack Council, 518-441-1340 cell
For immediate release: Thursday, May 29, 2014
ALBANY, N.Y. – As the summer boating and tourism season begins, a coalition of environmental organizations today called on state lawmakers to make a major, new commitment to fighting the spread of invasive species that are already harming the lakes, rivers and forests of the Adirondack Park and beyond.
"To save lakes, to save water, and to save the Adirondacks, new legislation and new funding are needed to halt the spread of invasive species," said Adirondack Council Executive Director William C. Janeway. "Invasive plants and animals harm the environment and the economy."
"Once invasive species get established, they are hard to eradicate without causing further environmental harm," said Richard Schrader, NY Legislative Director for the Natural Resources Defense Council. "It is much less costly and less complicated to prevent their spread. We must act now, before it is too late."
"Invasive vines are increasingly threatening the trees that line our roads, parkways and rail lines, particularly downstate, but noticeably too in the Corning Preserve on the Hudson River near Albany," said Peter Fleischer, Executive Director of Empire State Future.
The organizations said two things were needed to protect the Adirondack Park, clean water and native plants and animals across the state from invasive species:
New state laws that discourage the spread of invasives into the park's waters and forests;
A $10-million annual funding commitment from the Legislature, to support local partnership invasive species education, prevention, rapid response and removal.
The organizations said a new law is needed to ensure that boats are cleaned of potential invasive species before they move from one lake or river to another. A state fund of $10 million annually would match local and private funds to support a public education and invasive species control effort. Regional partnerships for invasive species management have been established for every region of the state. The state currently appropriates about $5 million for combating invasive species annually.
State officials are working with private organizations such as the Adirondack Park Invasive Plant Program. Together, the partner agencies and organizations in this program have the expertise needed to win the battle against invasive plants and animals, but lack the authority and the funds, they explained.
The organizations applauded a recent state regulation requiring that boats launched from state-run sites be clean and drained first. They go into effect on June 4 (http://bit.ly/1inf431). The organizations said this was a step in the right direction. Excluded from the regulation are private launches and those operated by local governments and other state agencies.
"We need to expand the number of locations where boaters are required to clean, drain and dry their watercraft and gear before moving from one lake or river to another," Janeway said. "Currently, Lake George and Loon Lake, in Warren County, are the only two Adirondack lakes where boaters are required to submit to a pre-launch inspection.
"We have more than 2,800 lakes and ponds in the park," he explained. "Most lakes with public launches are open to power boating, including all of the park's largest lakes. There are only about 40 paid lake stewards, plus some volunteers, to remind people to avoid spreading invasives. New York State can do better than that. We are losing a battle we can't afford to lose."
Among the invasive plants already afflicting Adirondack lakes are Eurasian Water Milfoil, water chestnut and curly-leaf pond weed. All three crowd out native plants and make swimming and boating difficult.
Invasive aquatic animals include zebra mussels, Asian clams and spiny water fleas. The mussels harm boats and water intakes; the clams' sharp shells cut swimmers' feet and the water fleas reduce food for native fish and harm angling.
"We also need laws that discourage the spread of non-native plants and animals into our forests," Janeway said. "Most of the 'forever wild' Forest Preserve is free of invasive species right now and everyone agrees it would be best to keep it that way. But the park also contains millions of acres of commercial timberland, private estates and outdoor recreation venues that sit alongside the Forest Preserve. What happens on one can spread to the other very quickly. We need to protect the entire park."
Among the invasive plants found in the Adirondacks are Japanese knotweed, giant hogweed and purple loosestrife. All three crowd-out native plants and alter local wildlife habitat. Knotweed can grow through six inches of blacktop. Hogweed is toxic and its sap can burn human skin. Loosestrife alters wetland habitat.
Destructive invasive insects such as the forest pests emerald ash borer and Asian longhorn beetle have not yet been reported inside the Adirondack Park, although they are found in other areas of the state. The sirex wood wasp has been discovered inside the park. It kills pine trees.
Invasive species also cause declines in populations of native fish, birds and small mammals. They degrade water quality and reduce oxygen levels in the water. Because the Adirondack Park lacks the predators, competing species and diseases of the invaders' home ranges, the invaders spread rapidly and out-complete local plants and animals.
Without a coordinated state effort to control them, invasives either spread unchecked, or they become a huge financial drain on rural communities and shoreline residents, who suffer the consequences of state inaction.
"The Legislature and the State can offer more help to volunteers and rural taxpayers struggling to tackle this statewide problem and save our public lakes and water quality," Janeway said. "The Adirondack Park's health is everyone's business."