Conservation, Innovation, New Jobs Focus of Energy Symposium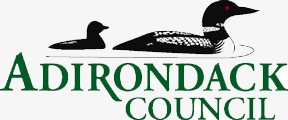 For more information:
John F. Sheehan
518-432-1770 (ofc)
518-441-1340 (cell)
FOR IMMEDIATE RELEASE, Monday, March 14, 2016
CONSERVATION, INNOVATION, NEW JOBS FOCUS OF ENERGY SYMPOSIUM
Electrical Workers Union, Sierra Club, G.E. Research Lab Discuss Discoveries, Future
EAST SYRACUSE, N.Y. – Jobs, conservation, new research and energy policy will be on the agenda for the 12th Annual Symposium on Energy in the 21st Century slated for April 8 at The Links in East Syracuse.

"This symposium will bring together the finest minds in the energy field to discuss how to improve conservation, while producing new energy that is cleaner and more efficient than current methods can provide," said William C. Janeway, executive director of the Adirondack Council, which is a co-sponsor of the event. "These discussions are vital to meeting New York's Adirondack and state-wide goals to clean up air pollution, stop acid rain and curb climate change, while strengthening the economy."

Among the featured speakers are Sierra Club President Aaron Mair of Schenectady, who will explore how the recent Paris summit marked a turning point for renewable energy standards and development. Utilities Workers of America President Mike Langford will reveal how new jobs will be created by renewable energy grid integration. General Electric Global Research Lab Principal Engineer Herman Weigman will explore the value of micro-grids in energy production.

Symposium Director Rhea Jezer will offer opening remarks and an overview of the day's events, while NYS Dept. of Transportation Commissioner Matt Driscoll will welcome participants and introduce speakers. Kit Kennedy of the Natural Resources Defense Council will moderate a panel discussion with the speakers.

"Cybersecurity of the Electric Grid is one of the most talked about challenges of our country," said Symposium Director Jezer. "Dr. Erfin Ibrahim, Director or for the Center for Cybersecurity and Resiliency at the U.S. National Research Energy Laboratory for the Department of Energy, will be joining us from Golden, Colorado to address this very important topic.

"Microgrids are being discussed as a possible way to keep us safe with the storage of renewable energy," Jezer continued. "Potsdam Microgram Project/National Grid (Potsdam's utility provider), General Electric, Clarkson University, and NREL are partnering to make sure severe weather events like the 1998 ice storm and Superstorm Sandy won't have such drastic effects again, by building what could be the nation's largest municipal microgrid."
Participants will have a chance to take field trips during the afternoon sessions, including visits to:
Fenner Wind Farm;
State University of New York College of Environmental Science and Forestry's woodchips-to-ethanol processing facility;
NYS Weatherization Training; National Grid Training Facility;
Budweiser Plant Sustainability project; and,
Syracuse University School of Engineering Grid Workshop.
For more information on the symposium, visit www.energy21symosium.org or email Rhea Jezer at rjezer@gmail.com. A list of other co-sponsors is located at here.

Founded in 1975, the Adirondack Council is a privately funded not-for-profit organization whose mission is to ensure the ecological integrity and wild character of the Adirondack Park. The Council envisions a Park comprised of core wilderness areas, surrounded by farms and working forests, as well as vibrant, local communities.

The Council carries out its mission through research, education, advocacy and legal action. Adirondack Council members live in all 50 United States.