Climate Smart Grants Awarded to Adirondack Farmers to Sustain Adirondack Agriculture & Build Low-Carbon Economy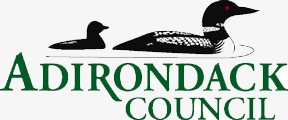 FOR IMMEDIATE RELEASE: Wednesday, April 20, 2016
Climate Smart Grants Awarded to Adirondack Farmers to Sustain Adirondack Agriculture & Build Low-Carbon Economy
Adirondack Council Grants Awarded to 12 Local Farms
ALBANY, N.Y. -- The Adirondack Council and the Klipper Fund, working with a coalition of partner organizations, today celebrated Earth Day by awarding its first "Cool Farms/Healthy Park" micro-grants to 12 Adirondack farmers and food producers.

The grants are designed to make the farms more environmentally friendly while helping them to remain an important part of a sustainable Adirondack economy.

"Climate smart Adirondack farms provide our communities with safe local food, jobs and tourism while helping combat global climate change and protecting Adirondack water, wildlife and wilderness," said William C. Janeway, Executive Director of the Adirondack Council. "These Adirondack farmers serve as an example to other parts of the nation and world."

"Farmers are on the front lines in the battle against climate change. No one depends on a stable climate more than farmers," said Nathanial and Courtney Klipper, founders of the Klipper Fund and part-time residents of Essex. "We depend on Farmers for locally sourced, clean, healthy food and the protection of wildlife habitat and open space. This project can serve as an example to other parts of the nation and world,"

"It is obvious from the level of interest in this program that Adirondack farmers are very willing to do their part in combating climate change," said Kate Fish, Executive Director, of the Adirondack North Country Association. "Helping farms be greener and cleaner means the whole region becomes cleaner, greener and more resilient."

"Farms provide the food we eat as well as jobs in many communities," said David Haight, Director of the American Farmland Trust New York Program. "Its important that these family businesses be at the forefront of leading the way toward a low-carbon Adirondack economy."

"Farms are essential to the economy and the beauty of the Adirondacks," said Michele Drozd, Director of the Essex Farm Institute. "Grants like these can make the difference between a good year and a bad one, and can help farmers build for the future."

"Heathy farms can help us all cope with climate change," said Katie Petronis, Northern Program Director of the Open Space Institute.

"For example, they provide lots of unpaved surfaces where storm water runoff can seep into the ground rather than contribute to flooding."

Adirondack Council micro-grants of between $500 and $1,500 are for energy conservation, carbon emissions reduction, planning to help bring or help keep the next generation of farmers on to the land, and clean and environmentally healthy sustainable farming efforts. Projects that enhance the economic, human and environmental sustainability and resiliency of Adirondack farms are prioritized.

Grants were awarded to:
Black Kettle Farm, Essex: $1,500 for a horse-powered wood-splitting operation;
Boquet Valley Farm, Westport: $1,000 to modify and enhance beekeeping equipement;
Echo Farm, Essex: $1,500 for improvements to a solar-powered watering system;
Harris Family Farm, Westport: $1,500 for draft horse gear at an organic dairy;
Hub on the Hill, Essex: $1,500 for solar power improvements;
Juniper Hill Farm, Westport: $1,500 to upgrade cold storage and decrease energy use;
Kelsie's Creamery, Essex: $500 to increase seeding and pasture sustainability
North Branch Farm, Saranac: $1,000 for diversified more climate resilient crops;
North Country Creamery, Keeseville: $500 to expand/improve grazing rotations;
Reber Rock Farm, Essex: $500 towards an expanded marketing campaign;
Sugar House Creamery, Upper Jay: $500 to upgrade milking technology; and,
Tangleroot Farm, Essex: $1,000 for a growing tunnel to support early season crops.
As it was announcing the grants, the Council also announced it would multiply the impact of the farm grants project through the sale of its new Cool Farms/Healthy Park Carbon Reduction Certificates.

For each $25 Carbon Reduction Certificate purchased by donors, the Adirondack Council will obtain and retire one carbon allowance from the Regional Greenhouse Gas Initiative (RGGI).

Each RGGI allowance represents government authorization to emit one ton of carbon pollution. Only a limited number are issued each year and each year the number is reduced until the region's carbon-reduction goals are met. Every allowance that is retired instead of being used equals an additional one-ton reduction in the regional pollution cap.

The proceeds of these certificate sales would be used two ways: to buy more allowances, and to help replenish the Cool Farms/Healthy Park farmland micro-grants fund.

Donors will receive a certificate explaining how the donation is helping to protect public health, clean water, wildlife and ecologically sensitive places like the Adirondack Park. Donors have the option of receiving a certificate suitable for framing, made out to whomever they wish, recognizing support for cool farms, healthy park, climate smart farming and carbon reduction.

For more details on that program:

"The Adirondack Council thanks the Klipper Fund for their support, and the American Farmland Trust, Adirondack North Country Association, Essex Farm Institute and Open Space Institute for input and advice," said Mr. Janeway. "Together these partners and Adirondack farmers are showing the world how we can live and work together, and protect what is special about the Adirondacks."

Founded in 1975, the Adirondack Council is privately funded, not-for-profit organization whose mission is to ensure the ecological integrity and wild character of the Adirondack Park.

The Council envisions an Adirondack Park comprised of core wilderness areas, surrounded by working forests and farms, and vibrant rural communities. The Council carries out its mission and vision through research, education, advocacy and legal action. Adirondack Council members live in all 50 United States.