CLEAN SWEEP: Forever Adirondacks Campaign Celebrates Series of Victories in State Budget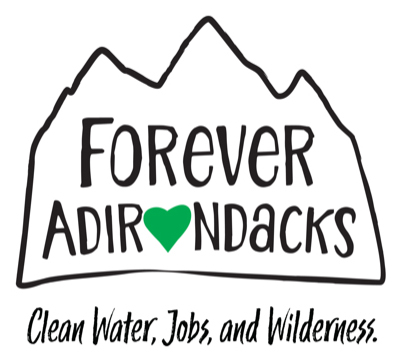 Friday, April 8, 2022
NEWCOMB, N.Y. – The coalition supporting the new Forever Adirondacks Campaign for clean water, jobs, and wilderness -- led by the Adirondack Council's Aaron Mair -- declared victory today as state government moved to approve a budget that includes funding for a series of top campaign priorities.
The Forever Adirondacks Campaign, with support from the Adirondack Council, won approval for critical environmental priorities for the Adirondack Park, including: programs that will help protect the Park from acid rain and climate change; allowing the park to cope with its surging popularity among hikers by completing a formal visitor management framework similar to those in use in national parks, that addresses impacts of recreational overuse, protects wilderness areas and ensures fair access to New Yorkers; and enables Brooklyn's Medgar Evers College to join forces with the State's College of Environmental Science and Forestry to create a new Climate Careers Job Institute in the Adirondacks. Those projects alone account for $3.2 million in new state programs to benefit the Adirondack Park.
"These new programs are a testament to the value that the Adirondack Park and its unspoiled wilderness hold for all of the people of New York," said Aaron Mair, Director of the Adirondack Council's Forever Adirondacks Campaign. "We thank Governor Kathy Hochul, Senate Majority Leader Andrea Stewart Cousins and Assembly Speaker Carl Heastie, Environmental Conservation Committee Chairs Senator Todd Kaminsky and Assemblymember Steve Englebright, as well as our champions—Assemblymember Billy Jones, Assemblymember Michaelle Solages, Assemblymember Deborah Glick, Senator Zellnor Myrie, and Senator Rachel May. We are also grateful to the entire Black, Puerto Rican, Hispanic, and Asian Legislative Caucus for their crucial support. This victory is a testament to this coalition of government, academia, grassroots, and not-for-profit partners speaking in a united voice to protect the national treasure that is the Adirondack Park. As advocates, we declare victory and thank all of our supporters."
"The $3.2 million poised to be approved for these three Forever Adirondacks campaign priorities is in addition to the $4.2 billion Environmental Bond Act approved to go before the voters in November, which would help New York prepare for and prevent some of the worst aspects of climate change," said Adirondack Council Executive Director William C. Janeway. "Plus, the budget contains a record-setting $400 million Environmental Protection Fund (EPF). The EPF also has more real cash behind it this year, thanks to Governor Kathy Hochul. While the funding is critical, that the investments truly benefit clean water, wilderness preservation, green jobs, and climate justice is what matters most."
Additionally, the Forever Adirondacks Campaign was proud to usher in a much-needed increase of funding for the Adirondack North Country Association Adirondack Diversity Initiative, led by Executive Director Nicky Hylton-Patterson, which now brings their annual funding to $300,000.
The budget also includes a change in state wetlands law to improve wetland protections statewide and also gives the State additional tools to protect wetlands in the Adirondack Park.
Timbuctoo Summer Climate and Careers Institute
"The Timbuctoo Summer Careers Job Institute is a major new conservation jobs pathway for City University of New York students through a cooperative program with a State University campus inside the Adirondack Park," said Mair. "This program will honor the legacy of civil rights, racial equality, and cooperation that was born here in the Suffrage Settlements of the Adirondacks in the 1840s."
Some 20 years prior to the Civil War, the Adirondacks were an important link in the Underground Railroad that led enslaved persons to freedom in Canada. Lesser known is the role of abolitionist and suffragist Gerrit Smith, who helped poor Black men gain the right to vote by granting applicants a 40-acre farm in one of the eight Suffrage Settlements of the Adirondacks. The most famous of these is Timbuctoo, where John Brown brought his family to live with the settlers, prior to his attempt to incite a revolt among the enslaved persons of West Virginia by attacking the armory at Harper's Ferry. Hundreds of Black men earned the right to vote through property ownership in one of the settlements. Women gained the right to vote in New York in 1917.
New SUNY/CUNY Climate & Careers Institute

State Sen. Zellnor Myrie, D-Brooklyn and Assemblymember Michaelle Solages, D-Elmont sponsored legislation to create the Timbuctoo Summer Climate and Careers Institute, anchored at the SUNY College of Environmental Science and Forestry in Newcomb in partnership with CUNY's Medgar Evers College of Brooklyn, named for the famed civil rights activist of the 1960s.
Funding of $2.1 million from the state will get this institute started and help students who might otherwise lack the opportunity to set foot in the Adirondacks learn about its value and beauty and consider a career working to protect its ecology and enhance its economy, Mair said. "Students will learn how to protect wild places and urban communities from the worst ravages of climate change. We will need a broad array of fresh minds and bodies on the job – from rangers and visitor-managers to climate scientists, forest ecologists, engineers, lawyers, journalists, artists, you name it … That can all start right here."
Survey of Climate and Adirondack Lake Ecosystems

Following its visit to Lake Placid last fall, members of the Legislature's Black, Puerto Rican, Hispanic and Asian Caucus joined Senators Kaminsky and May and Assembly members Jones and Glick in supporting a new comprehensive survey of Adirondack lakes, similar to the survey completed in the 1980s that set off nationwide alarms over acid rain. This time, the survey would track the continuing recovery from acid rain and provide a modern snapshot of the impact of climate change on the park's waters. We thank the State Senate for providing $500,000 for the Adirondack Lake Survey Corporation and a coalition of organizations to start what is expected to be a three-year $6 million effort.
"These investments will yield meaningful scientific research conducted on the lakes of the Adirondacks, the results of which will help New Yorkers across the state, from those who are poor and living in the Adirondacks but who can't eat fish poisoned by acid rain and those living in New York City who struggle because of poor air quality," Mair said. "That scientific effort began with a comprehensive survey of the park's waters to show how pollution had harmed them." Mair noted that most New Yorkers were now vulnerable to more powerful storms and potentially deadly flooding due to a rapidly changing climate. "It's time to redo the baseline study that proved acid rain needed state and federal attention," he said. "This time, climate change is the target."
Visitor Use Management Framework

The Environmental Protection Fund contains categories for State Land Stewardship in the Adirondack and Catskill Forest Preserves and the proposed state budget will increase funding to address overuse of state-owned Adirondack and Catskill Park lands, more education, trails work, shuttles and stewards, and $600,000 to help apply national park-level standards to the care and operation of recreational trails and other facilities designed to accommodate public recreation. The Dept. of Environmental Conservation (DEC) expects to issue a request for proposals soon and hire a visitor management expert by the fall, Janeway said. This complements the recent decision by DEC to designate Forest Preserve coordinators for the Adirondacks and Catskills.
Broadband Internet Access and Availability
Broadband is essential for jobs. Adirondack communities can solve communications problems and attract new residents and visitors with universally accessible broadband internet. Governor Hochul has said she would use state and federal money to bridge gaps long-neglected by prior state administrations. The budget reportedly appropriates more than $1.6 billion and makes efforts to improve affordability, for that purpose.
Clean Water Grants

In addition, the budget includes $500 million for new grants to communities for new facilities and upgrades to existing facilities that provide clean drinking water and that collect and treat wastewater. Communities across the Adirondacks have received over $80 million from these programs over the past five years.

"The clean water grants serve the dual purpose of helping the local economy and the environment at the same time," said Janeway. "We thank the Legislature for providing adequate funding for the most important projects identified by the Forever Adirondacks campaign and look forward to bringing these new programs to life."
The Forever Adirondacks Campaign is a coalition of advocates, government officials, business leaders, educators, college administrators, grassroots activists, and not-for-profit organizational partners seeking clean water, jobs, and wilderness.
The Adirondack Council is a privately funded not-for-profit organization whose mission is to ensure the ecological integrity and wild character of the Adirondack Park. The Council envisions a Park with clean water and clean air, comprised of core wilderness areas, surrounded by farms and working forests, as well as vibrant communities. The Adirondack Council carries out its mission through research, education, advocacy, and legal action. Adirondack Council advocates live in all 50 United States.
For more information:
John Sheehan, Adirondack Council, 518-441-1340 cell
Aaron Mair, Forever Adirondacks Campaign, 518-903-2265 cell