Broad Coalition of Conservation, Business, and Recreation Groups Celebrate Unprecedented Funding for New York's Environment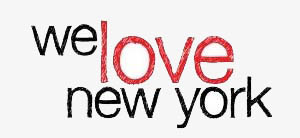 For Immediate Release: April 1, 2016
For more information, contact:
Jessica Ottney Mahar, The Nature Conservancy in New York, 518-669-5067, jottney@tnc.org
Eileen Larrabee, Open Space Institute, 518-427-1564, elarrabee@osiny.org
David Haight, American Farmland Trust, 518-581-0078, newyork@farmland.org
Andy Bicking, Scenic Hudson, 914-489-1568, abicking@scenichudson.org
John Sheehan, Adirondack Council, 518-441-1340, jsheehan@adirondackcouncil.org
Broad Coalition of Conservation, Business, and Recreation Groups Celebrate Unprecedented Funding for New York's Environment
Groups Applaud Historic Funding for Environmental Protection Fund in FY2016-17 Budget
The Friends of New York's Environment – a broad partnership of environmental, business, public health, agriculture, recreation, and urban stakeholder groups – commends Governor Cuomo and the New York State Legislature for providing historic funding for the Environmental Protection Fund (EPF) in this year's budget. This unprecedented investment of $300 million positions New York as a national leader by ensuring the conservation of critical natural resources for future generations while creating jobs and making communities more resilient to climate change and storm impacts.
Organizations from across the state hailed the EPF appropriation as an incredible victory for conservation, business, agriculture, recreation, and municipal communities. The investment will enhance the state's ability to leverage federal, local, and private dollars, and allow the state to better meet current demand and implement critical programs. EPF strategies and programs are incredibly diverse, supporting work such as farmland and forest conser ation, municipal parks, waterfront rehabilitation and construction, zoos and botanical gardens, ocean, Great Lakes and estuary restoration and protection, habitat conservation, municipal recycling and other solid waste management programs, environmental justice grant programs, and water quality improvement initiatives and programs that enhance the ability of the public to access lands and waters for fishing, boating, and other recreational activities.
A 2012 study by the Trust for Public Land showed that for every $1 invested in land and water conservation through the EPF, New York State receives $7 in economic benefit. Industries supported by EPF programs include solid waste management, forestry, agriculture, tourism, and fishing. These industries contribute billions to New York's economy every year and support hundreds of thousands of jobs. In December 2015, a public opinion survey showed that New York voters from all political parties and in all regions of the state overwhelmingly support increased public investment in the state's environment, including more than 7 in 10 voters who said they support fully funding the EPF at $300 million a year.
Jessica Ottney Mahar, Policy Director for The Nature Conservancy in New York, said "The Nature Conservancy thanks Governor Cuomo, Assembly Speaker Heastie, Senate Majority Leader Flanagan, Assembly Environmental Conservation Committee Chair Englebright and Senate Environmental Conservation Chair O'Mara for their leadership in delivering a historic level of funding for the Environmental Protection Fund. This year's budget will allow New York to address some of the most serious public health and environmental issues facing our state and preserve valuable natural resources for future generations of New Yorkers."
"It's a great day for New York's environment—our community's shared dream of a $300 million EPF has been realized thanks to Governor Cuomo and the legislature. We look forward to working with the state on implementation and to maintain New York's position at the forefront of smart, effective and innovative environmental policies and standards" said Kim Elliman, President and CEO of the Open Space Institute.
"We want to thank the Executive and the Legislature for their unprecedented commitment to the environment. The inclusion of $300 million into the New York Environmental Protection Fund (EPF) in the enacted budget will benefit all New Yorkers and make our state a better place to live and work," said Darren Suarez, Director of Government Affairs for The Business Council of New York State, Inc. "This funding increase means the EPF will have the additional resources necessary to address a number of critical issues, including: climate adaptation and mitigation projects, flood mitigation, natural resiliency measures, and clean vehicle projects."
"EPF funding is critical to support necessary water quality and conservation programs that serve to protect our natural resources in New York. New York Farm Bureau has long advocated for increased EPF funding, and we are pleased to see the support for the programs reflected in the final budget," said Dean Norton, New York Farm Bureau President.
"National Resource Defense Council applauds Gov. Cuomo and state lawmakers for approving historic funding for critical environmental programs in New York. Among its important accomplishments, the just-approved Environmental Protection Fund includes more than $15 million for critical state ocean and Great Lakes protection programs. It's exciting to realize that this year's EPF will help identify and save endangered whales migrating through New York's coastal waters, as well as provide resources to help protect Lake Ontario and Erie shorelines and water quality for years to come. We are also pleased to see increased funding for municipal parks and other local programs that benefit the state's urban communities," said Rich Schrader, Political and Legislative Director, Natural Resources Defense Council Northeast.
"American Farmland Trust thanks New York State's leadership for this critically important and historically significant increase in funding for the Environmental Protection Fund. A $300 million EPF allows the State to expand efforts to protect natural resources such as clean water and irreplaceable agricultural land which are vital to public health and economic growth." said David Haight, New York State Director for the American Farmland Trust. "2016 is truly a milestone year as it also marks the 20th anniversary for the State of New York investing in permanently protecting the farmland needed to grow our farm economy and local food. Such significant state investment in the environment and farmland conservation is good for all eaters and future generations of farmers in New York."
Robin Dropkin, Executive Director of Parks & Trails New York, said "With today's historic budget agreement for the EPF, Governor Cuomo and legislative leaders have secured New York's parks and conservation legacy for future generations. From restored funding for open space conservation and municipal parks to continued funding for the Park and Trail Partnership Program grants for grassroots park Friends groups, this investment will benefit New Yorkers in communities in every corner of the state."
"Today's budget agreement on the EPF is nothing short of a landmark victory for the people and environment of New York," said Adrienne Esposito, Executive Director for Citizens Campaign for the Environment (CCE). "From families to farmers to businesspeople, every person throughout our state will benefit from a fully funded EPF. This funding will protect what many of us value most, clean water and healthy air. CCE applauds Governor Cuomo, Majority Leader Flanagan, Speaker Heastie, and members of the legislature for taking this colossal step toward a healthy and sustainable New York State.
Marcia Bystryn, President of the New York League of Conservation Voters said: "It has been a long march on the path toward the Environmental Protection Fund's goal of $300 million in total funding. Governor Cuomo inherited the fund at $134 million when he took office and after a string of increases it reached $177 million last year. With this year's huge leap comes new or significantly increased funding for programs that revitalize municipal parks and waterfronts, protect farmland and fight climate change. We applaud the Governor, Senate, and Assembly for making this a reality."
"This year, for the first time, funding for Brownfield Opportunity Areas (BOA) program is included in the EPF. This critical breakthrough for the BOA program will help distressed urban neighborhoods, plagued by multiple contaminated sites, progress in their revitalization efforts. Combined with reformed incentives in last year's Brownfield Cleanup Program, regular funding for the BOA program provides the foundation for new vitality in neighborhoods that don't often make the cut in traditional economic development programs. New Partners for Community Revitalization thanks Governor Cuomo and state lawmakers for their support of this innovative and nationally recognized program," said Val Washington, New Partners for Community Revitalization Board President.
Ethan Winter, New York Conservation Manager for the Land Trust Alliance, said, "The Land Trust Alliance commends Governor Cuomo and State legislators, notably Assembly Environmental Conservation Committee Chair Englebright and Senate Environmental Conservation Chair O'Mara, for championing $138 million in new funding for the Environmental Protection Fund over the past two years. This is a substantial investment that will enable communities across the state to more effectively protect critical water resources, wildlife habitat, prime agricultural lands, working forests and community gardens while improving public access for recreation and healthy outdoor activities."
"We now have an environmental budget from Governor Cuomo and state Legislators that will deliver one of the strongest environmental grants program in the state's history. The Environmental Protection Fund touches the lives of New Yorkers in innumerable ways - from safeguarding clean drinking water and securing fresh local food from productive farmland, to creating parks, open spaces and vibrant waterfronts that contribute meaningfully to our quality of life and tourism economies. The Hudson River Valley has been at the epicenter of support for the EPF and we are proud to partner with our state's lawmakers to help implement many projects in local communities" said Andy Bicking, Director of Public Policy for Scenic Hudson.
Cecil Corbin-Mark, Deputy Director and Director of Policy for West Harlem Environmental Action said, "Governor Cuomo and the Legislature have demonstrated their commitment to creating a clean and healthy environment for all New Yorkers, especially those in the most vulnerable communities, by not only increasing the state's Environmental Protection Fund, but by also dedicating specific funds for Environmental Justice. They are to be commended for their leadership."
"A $300-million Environmental Protection Fund is good for the wilderness and the communities of the Adirondack Park," said Adirondack Council Executive Director William C. Janeway. "It provides 50 percent more money for park land protection than last year, and nearly doubles the state's assistance to communities and organizations fighting against invasive species. It boosts local farming with increased funding for conservation easements, and helps communities with Smart Growth grants and projects that help farms and communities to cope with climate change."
Neil F. Woodworth, Executive Director of the Adirondack Mountain Club, said "The Adirondack Mountain Club (ADK), representing the state's hikers, skiers, paddlers, and backpackers, thanks Governor Cuomo, the Senate, and the Assembly for enacting a record setting $300 million Environmental Protection Fund (EPF). ADK is especially grateful for an increase in the land stewardship appropriation to $28 million. These monies enable the Department of Environmental Conservation and the Office of Parks, Recreation, and Historic Preservation to increase and enhance recreational access to the state's 5.3 million acres of public lands for all New Yorkers."
Andy Zepp, Executive Director of Finger Lakes Land Trust and chair of the Land Trust Alliance's New York Advisory Board, said, "This is terrific news for the Finger Lakes region and the entire state. Investments made through the EPF help maintain our quality of life and are vital to our economy. In the Finger Lakes region, agriculture and tourism are pillars of our economy - EPF investments in farmland protection, water quality, and enhanced opportunities for outdoor recreation all serve to strengthen these activities."
Peter Iwanowicz, executive director of Environmental Advocates of New York said, "The EPF makes our communities stronger. And with the new investments this year, which will be the standard moving forward, that means healthier kids, less refuse, and more parks. We are very pleased to see new investments within the EPF for electric vehicle infrastructure to reduce transportation sector carbon pollution, as well as funds for the Centers for Environmental Health, which help us to understand the links be toxics and children's health. We applaud the governor and legislators, and look forward to building a bigger and stronger EPF in the years ahead."
"Healthy Schools Network is pleased to see formal recognition for Environmental Health included in the $300 million EPF. We applaud the Governor and the state Senate and Assembly for their support," said Healthy Schools Network Executive Director Claire Barnett. "We have sought this state investment for ten years, including funds to expand pediatric centers of excellence across the state to train medical specialists to recognize and address children's environmental exposures, at home, at school and in the community. We are also appreciative of the additional resources for children and school health studies."
For more information about the Environmental Protection Fund, visit www.keepprotectingny.com.