Anyone Can Be An Ally: Workshop on Creating More Welcoming Environment for Gay, Lesbian, Bisexual, Transgender Park Residents & Visitors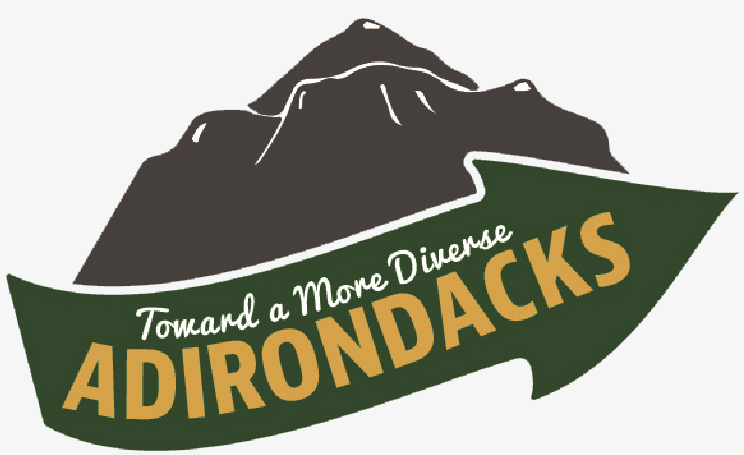 Adirondack Diversity Advisory Council
FOR IMMEDIATE RELEASE, Tuesday, April 28, 2015
TUPPER LAKE, N.Y. – The Adirondack Diversity Advisory Council (ADAC) will offer a training workshop at the Wild Center here on May 16 designed to help participants provide a more welcoming environment for lesbian, gay, bisexual and transgender people who want to live in or visit the Adirondack Park.

The workshop will be led by pioneering author and lesbian, gay, bisexual and transgender (LGBT) rights educator Brian McNaught, who was dubbed the "godfather of gay sensitivity training" by The New York Times.

McNaught is considered the world's leading corporate diversity consultant dealing with LGBT issues in the workplace. His web-based Manager's Guide on Gay and Transgender Issues is used widely in mentoring corporate executives on the most challenging workplace questions. The workshop will be held from 9:30 a.m. to 1:30 p.m. at the Wild Center.
Click HERE to register for the workshop. The cost is $25.
McNaught said he will guide participants to increased cultural competency so that they can more confidently and competently address the issues faced by lesbian, gay, bisexual, and transgender residents and visitors.

"This will be an interactive presentation that helps identify the unique challenges each participant brings to the table because of his or her workplace," McNaught said. "Attendees will learn what terminology is considered welcoming and what terms are considered unwelcoming when dealing with gay and transgender clients, customers, employees, visitors, students, family members, neighbors, and others.

"We will build skills that will enable everyone to experience increased comfort in understanding and responding to the issues," he explained. "All questions are welcomed."
Among those questions McNaught hopes to discuss are:
• How many times have our LGBT children not returned home to the Adirondacks to work because they found the culture unwelcoming?
• How many children have hidden their sexual orientation or gender identity from parents, teachers, guidance counselors, clergy, and doctors?
• How many times have gay people failed to report crimes because of their fear of the police officer's attitude?
• How many lesbian, gay, bisexual, and transgender people have felt unsafe, or just tolerated, in the workplace, or as visitors to our restaurants, motels, and cultural attractions?
• Why doesn't the Adirondack Park attract the same large revenues from gay marriage as do other areas of the state?
• What are we doing right, and what can we do better?
Since 1974, McNaught has drawn on his personal experience and his skills as a certified sexuality educator to help audiences understand what it's like to grow up gay, and to deal with the common daily challenges faced by gay and transgender people at work, at home, in their churches, and in their neighborhoods around the globe.

He has addressed hundreds of professional and university audiences, and trained thousands of corporate executives throughout North America, Europe, and Asia, including those at the National Security Agency (NSA), Bank of America Merrill Lynch, Goldman Sachs, Toronto Dominion Bank, Deutsche Bank, Citigroup, Credit Suisse - First Boston , JP Morgan Chase, UBS, Chrysler, Ford, Morgan Stanley, Merck, DuPont, Hewlett-Packard, Motorola, S.C. Johnson & Sons, Chubb, SONY, St. Paul Cos., , AT&T, Lehman Brothers, Lucent, Avaya, Agilent Tech., NCR, Brookhaven National Labs, Battelle.

McNaught has produced and/or is featured in six critically-acclaimed educational videos and DVDs, three of which aired on PBS stations nationally, and is the author of six books, all of which have been used as college texts. Brian was the host of the Provincetown TV program "Stonewall Portraits: Profiles in Pride," he wrote a syndicated column in the gay press for 12 years, and has contributed to numerous national publications.

For more information on Brian McNaught: www.brian-mcnaught.com

This is the ADAC's second major training workshop. The ADAC's first training session was on March 24, with human rights activist and anti-bias educator Ellen Bettmann.

A third training event is being developed by Environmental Philosopher Marianne Patinelli-Dubay of the State University of New York College of Environmental Science and Forestry (SUNY-ESF) Northern Forest Institute. This session will be offered in the summer.

In addition, the ADAC will anchor a panel discussion during the second day of the Adirondack Research Consortium's Annual Conference on May 14. The ADAC's second annual diversity symposium is scheduled for Saturday, August 15 at ESF's Newcomb Campus.

The ADAC was formed as an outcome of the first diversity symposium "Towards a More Diverse Adirondacks," held in Newcomb in August 2014. Pete Nelson (AdirondackDAC@gmail.com) is the current coordinator.

The ADAC also announced the addition of two new affiliate organizations: The Adirondack Research Consortium and the Adirondack Park Institute, Inc. Other ADAC affiliate organizations include: The Adirondack Council, Adirondack Common Ground Alliance, Adirondack Foundation, Adirondack Futures, the Central Adirondack Partnership (CAP-21), John Brown Lives!, the Regional Office of Sustainable Tourism (ROOST), the State University of New York College of Environmental Science and Forestry (SUNY-ESF) Northern Forest Institute, Paul Smith's College, and The Wild Center.
For more information:
Stephanie Ratcliffe
Executive Director
THE WILD CENTER
45 Museum Drive
Tupper Lake, NY 12986-9712
518-359-7800, ext. 104
sratcliffe@wildcenter.org