Adirondack Park is "Far From Finished" Concludes Adirondack Council's Annual State of the Park Report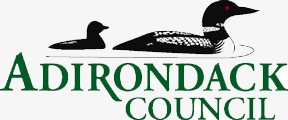 Adirondack Park is "Far From Finished" Concludes Adirondack Council's
Annual State of the Park Report
For more information:
John F. Sheehan
518-432-1770 (ofc)
518-441-1340 (cell)
FOR IMMEDIATE RELEASE, Wednesday, September 3, 2014
ALBANY, N.Y. – The best ways for government officials to help the Adirondack Park would be with significant new investments in clean water, infrastructure and invasive species controls, plus science-based reform of the rules and regulations for development, the Adirondack Council said today as it released its State of the Park report for 2014.
State of the Park is the Council's detailed, annual account of the accomplishments, major challenges, and disappointments from local, state and federal officials' actions affecting the Park over the past year.
"Your Adirondack Park is far from finished, and the future of its clean water, wild character and vibrant communities is not secure," said Adirondack Council Executive Director William C. Janeway. "Your Adirondacks remain a work in progress. New levels of leadership and funding are needed from the state in the year ahead.
"The Governor helped the Park by expanding wilderness and boosting tourism this year," Janeway said. "The state took steps to improve laws and regulations designed to combat invasive species. And federal judges helped by reinstating regulations that will protect the Park from acid rain.
"This progress is threatened by the need for funding to stop the spread of invasive species and support local clean water, transportation, communications infrastructure, and state land stewardship," Janeway explained. "Recent proposals for managing 'forever wild' Forest Preserve raise concerns, especially as pressure grows for increased motorized recreation and all-terrain vehicles."
"Too often, it appears politics trumps science in decision-making," Janeway said. "We are concerned with the 40-year-old statutes administered by the Adirondack Park Agency, which are outdated and in need of revision. A better set of rules would help Park communities to grow in a more logical, sustainable and affordable way, while improving protection of clean water and wilderness.
"It's not a question of whether new development will happen," Janeway explained. "It's a matter of where and how. Even in a slow economy, somewhere between 800 and 1,000 new homes are built in the Park each year. Decisions we make now about where and how those new buildings are constructed will determine whether the Adirondack Park of 2114 will be as healthy and wild as it is in 2014, and whether its 130 small communities will be good places to live."
State of the Park is a comprehensive, illustrated review of more than 100 actions taken by local, state and federal government officials, briefly explaining what they did to help or hurt the ecology and/or economy of the Adirondack Park. The non-partisan account has been published each fall since 1986 as a citizens' report card intended to hold government officials accountable. Click HERE to read the State of the Park.
The Adirondack Park is 9,300 square miles (six million acres), making it the largest park in the contiguous United States. It is one of the only American parks designed to include rural villages and towns. About half of the park's six million acres are privately owned, dedicated principally to commercial forestry, outdoor recreation, private homes and about 130 rural communities. The park's constitutionally protected public lands contain most of the old growth forest and roadless wilderness remaining in the eastern United States.
Accomplishments in the 2014 State of the Park report include:
Governor Cuomo expanded Wilderness and motor-free protections to 34,000 acres including the Essex Chain Lakes and more of the Hudson River;
Adirondack hamlets are receiving increased attention and funding from the state;
The U.S. Supreme Court reaffirmed an air pollution control regulation to help end acid rain damage in the Adirondacks;
The Environmental Protection Agency has a plan to curb carbon emissions from power plants, and the state took further action to reduce the greenhouse gas emission cap;
Governor Cuomo purchased another 8,400 acres from the Adirondack Nature Conservancy for the Forest Preserve;
The Adirondack's many outdoor recreational opportunities received positive media attention as Governor Cuomo participated in his third Adirondack Challenge;
The state legislature passed bills to combat invasive species, promote climate change resiliency and limit light pollution.
Challenges still facing the Park in the report include:
Aquatic and terrestrial invasive species are still spreading, and $10 million per year in state funding is needed to partner with local governments and push invasives back;
State proposals for managing new state lands raise concerns, and pressure is growing for increased motorized recreation and more opportunities for all-terrain vehicles (ATVs);
Politics, rather than science and the law, threaten many past gains, and the Adirondack Park Agency Act and other regulations need comprehensive science-based updates;
Bakken crude oil being transported through the Park without improved safety precautions and spill response plans threatens communities and Lake Champlain;
Declining school enrollment compromises many small Adirondack communities;
Poorly designed development projects, including a recreational zip-line near Lake George, are being approved; and,
A $256-million raid from the Clean Water fund for the Tappan Zee Bridge project when funding is needed for projects to update clean water infrastructure and protect public health in the Park.
In its Tip of the Hat section, the Adirondack Council does something rare for not-for-profit organizations. It gives credit to other not-for-profits and individuals whose work advanced environmental protection and helped to show that people and nature can thrive together.
The Adirondack Council is an independent, privately funded, not-for-profit organization that accepts no public money or taxpayer funded donations of any kind. The Council's mission is to ensure the ecological integrity and wild character of the Adirondack Park. The Council envisions an Adirondack Park comprised of large, core Wilderness areas, surrounded by working forests and farms and vibrant local communities.
The Adirondack Council carries out its mission through research, education, advocacy and legal action. Council members live in all 50 United States.