Adirondack Diversity Advisory Council Announces Affiliate Organizations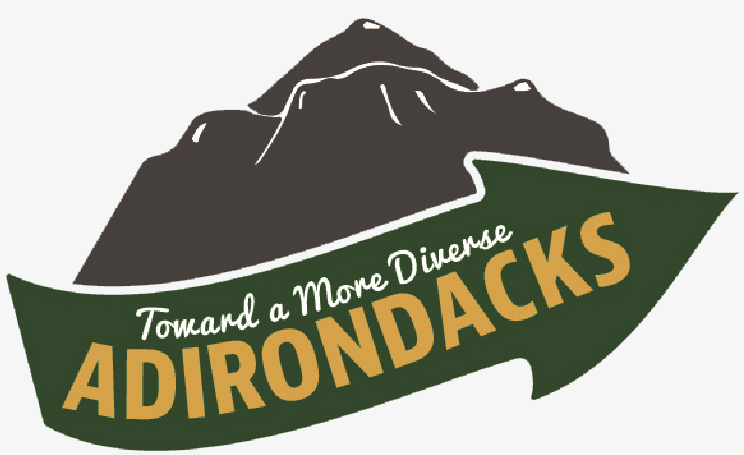 Adirondack Diversity Advisory Council
Adirondack Diversity Advisory Council Announces Affiliate Organizations

FOR IMMEDIATE RELEASE, Monday, March 2, 2015
KEENE, N.Y. – The Adirondack Diversity Advisory Council (ADAC) today announced a new affiliate program and released its first list of affiliates. Initial ADAC affiliates include the Adirondack Council, Adirondack Foundation, Adirondack Futures, the Common Ground Alliance, John Brown Lives!, the Regional Office of Sustainable Tourism (ROOST), the State University of New York College of Environmental Science and Forestry (SUNY-ESF) Northern Forest Institute, and The Wild Center.
ADAC's mission is to develop and promote strategies to help the Adirondack Park become more welcoming and inclusive of all New Yorkers, both visitors and permanent residents. A more inclusive Adirondack Park will benefit not only the citizens of New York but the economic and political health of the Park as well. In order to fulfill this mission ADAC has begun to develop a series of initiatives in training and education, transportation, youth engagement, arts and culture, targeted outreach and best-practice consulting.
The role of ADAC affiliates is to offer advice and support, as well as engage and participate in those initiatives that fit their role in the Adirondack Park.
"We support this initiative and its significance to the continued expansion of tourism's economic impact in the park," said James McKenna, president of the ROOST, the destination marketing organization responsible for promoting Essex, Franklin and Hamilton Counties. "We recognize the need to not only embrace an increasingly diverse marketplace, but to understand that the product we offer must appeal to a more diverse demographic as well."
Added Cali Brooks, Executive Director of the Adirondack Foundation: "We need to embrace the value that people from all walks of life bring to the table to ensure that our communities -- and the environment -- can thrive."
"The great Adirondack legacy of pure water, wilderness and vibrant communities belongs to all New York residents, now and for the generations still to come," said Adirondack Council Executive Director William C. Janeway. "The freedom to celebrate our differences, not fear them, is an American birthright. As America's greatest park, the Adirondack Park is open to all and should always be welcoming to all, regardless of race, income, religion, sexual orientation, nationality, disability or any of the other personal characteristics that make each of us unique."
Encompassing 9,300 square miles, the Adirondack Park is as big as the State of Vermont. Unlike most parks, it is designed to incorporate dozens of rural communities as well as commercial timberlands, farms and homes, which sit alongside millions of acres of state-protected, "forever wild" public forests. It is one of the only parks in the world where society is designed to live in harmony with nature.
The Adirondack Park's year-round population is fewer than 135,000 people, or about one-quarter of Vermont's. More than 90 percent of the park's population is white, as are a vast majority of visitors. As both New York State and the United States continue to evolve rapidly toward a plurality population where no ethnic or racial group constitutes the majority, the Park's demographics are becoming more out of balance with the rest of the country.
Said Dave Mason, co-founder of Adirondack Futures: "Our region is unusually dependent on financial support from New York State taxpayers outside the area. As the State's demographics change, the demographics of our region's residents and visitors are likely to slowly change as well. We are less likely to find the support we require in Albany if we get way out of synch, apart from, and out of touch, with the population of the State."
Key to the future of both the Adirondack Park and New York State is to develop a synergy between diversity and environmental literacy, noted Paul B. Hai, Program Coordinator for SUNY-ESF's Northern Forest Institute, co-founded ADAC and the affiliate program.
"One of the foundational benefits of protecting natural and wild places is their value to society providing a place of wonder, respite and recreation," Hai said. "A parallel benefit is that access to natural places, at any scale, helps increase environmental literacy. If only one or a few segments of society are able to access or feel welcomed in these places we are betraying the public investment in preserving these spaces, and failing in our commitment to make the natural world an important thread of our society's cultural tapestry. This is especially critical as our climate shifts and society works to understand the implications and decide how to best respond."
The ADAC affiliate program is already active and producing results. The ADAC will soon announce a series of diversity training programs across the Adirondack region in conjunction with the Wild Center, SUNY-ESF and others.
ADAC was formed as an outcome of the symposium "Towards a More Diverse Adirondacks," held in Newcomb in August 2014. Pete Nelson (AdirondackDAC@gmail.com) is the current coordinator.