Adirondack Council Praises Clean Water Funding Announcement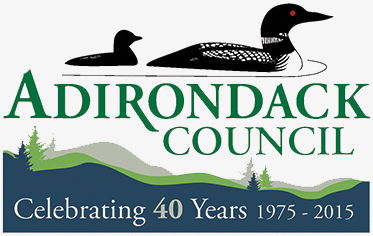 Adirondack Council Praises Clean Water Funding Announcement
Two Park Towns to Receive Initial Funding as Grants and Loans
Gov. Andrew Cuomo announced today that the state would provide $75 million in assistance to communities that need to replace clean water infrastructure but cannot afford the costs of construction.
"These grants are welcome news to Adirondack communities that needed help closing the gap between what they could afford to pay for clean water and what the actual work would cost," said Adirondack Council Executive Director William C. Janeway. "We are pleased that the Governor found a way to help both Willsboro and Saranac Lake with grants and loans, while also increasing the total amount available by tapping funds from the U.S. Environmental Protection Agency. The Adirondack Council thanks the Governor, Senate and Assembly for together establishing this new clean water grants program in last year's state budget."
Click HERE for the Governor's news release.

The Adirondack Council is a leader in a coalition of organizations that urged the creation of the New York Water Infrastructure Improvement Act of 2015. This law created a new grant program for communities to invest in wastewater and drinking water infrastructure. The coalition includes groups representing environmental, municipal, economic development and water user interests. The coalition has asked for $800 million to be allocated in the 2016-17 state budget to increase grants available for critical water infrastructure projects statewide.

Adirondack communities receiving grants and loans:
In Essex County, the Town of Willsboro will receive a grant of $746,326 and a loan of $2.2 million for a total of more than $2.9 million.
In Franklin and Essex counties, the Village of Saranac Lake will receive a grant of $1.75 million and a loan of $5.25 million for a total of $7 million.