Adirondack Council Praises $20.5M Farm Conservation Program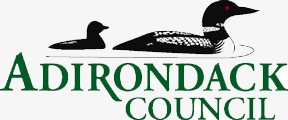 ADIRONDACK COUNCIL PRAISES $20.5M FARM CONSERVATION PROGRAM
Organization had Urged Cuomo Administration to Restore Funding for Stalled Easements
For more information:
John Sheehan
518-441-1340 cell
518-432-1770 ofc
For immediate release: Friday, May 16, 2014
ALBANY, N.Y. – The Adirondack Park's largest environmental organization applauded the Cuomo Administration today for heeding the organization's call to reinvigorate the state's highly successful farmland conservation program.
"Protecting farmland from development helps the economy and the environment of the Adirondack Park. Protecting farmland is one of the basic functions of the State's Environmental Protection Fund," Adirondack Council Executive Director William C. Janeway said. He had called on the Cuomo Administration in March to restore funding for this program (Syracuse Post-Standard: NY's Environmental Protection Fund should be restored… 3/16/14).
For the first time since 2008, the NYS Dept. of Agriculture and Markets will be accepting applications this spring from farmers who want to sell "conservation easements" to the state. Lands protected by conservation easements remain in private hands, while performing a public service. State officials said they would spend $20.5 million on the program this year.
Conservation easements allow state and local officials to purchase and retire the development rights on local farmlands so they will remain farms and never be sold and subdivided. Farmers get payment for the development rights, but continue to own the land. Farmers may sell the land, but the land must remain a farm.
"As more farms are subdivided into building lots, developed and converted to other uses, communities lose a local source of wholesome food," Janeway said in March. "Open spaces shrink, leaving less room for wildlife and fewer places where people can quietly enjoy the countryside. Food transportation costs rise. Clean water gets polluted by oil, gasoline and lawn chemicals. Floods occur more frequently because storm water and spring runoff have nowhere to soak into the ground, as fields are paved for development."
Janeway noted that one of the most effective ways to stem this loss of farmland and protect the environment is with conservation easements.
Farms with conservation easements keep generating local property taxes, while also providing good local jobs and preserving our local, rural culture. Conserving farmland doesn't require the expensive, new municipal services that are needed by new housing developments. New schools, road maintenance, snow plowing, trash collection, and police patrols usually result in higher taxes for everyone, he explained.
"Conservation easements help farmers with an influx of cash to improve and expand their business," Janeway explained. "They can modernize their buildings and infrastructure. They can purchase equipment and livestock, without selling their lands to do it. They get to be better farms, not smaller farms.
"However, the state hadn't accepted new applications for farmland conservation easements since 2008," he said. "It's great to get this program moving again."
Farming and food production are big business in New York, accounting for some $22 billion in our state's economy. When new homes and commercial buildings are built on prime farmland, development chews up and swallows another piece of New York's top industry.
"Farmland is also important to the Adirondack Park's tourism economy, biological diversity and outdoor recreation," Janeway added.
Janeway did have one reservation about the state's easement announcement.
"Some updates to the program are welcome, including those that decrease the local funding match and those that streamline and standardize the administrative elements," he said. "But questions remain regarding the $2 million set aside for 'incentive payment agreements' or 'term easements.' This practice is also known as 'lease of development rights.' These tools are similar to permanent easements, but bring only temporary conservation of farmland – typically for between five and 10 years. The details of this new element need to be examined carefully."
The Adirondack Council is privately funded, not-for-profit organization whose mission is to ensure the ecological integrity and wild character of New York's six-million-acre Adirondack Park. The Council envisions an Adirondack Park comprised of core wilderness areas, surrounded by working forests and farms, and vibrant rural communities.
The Council carries out its mission and vision through research, education, advocacy and legal action. Adirondack Council members live in all 50 United States.