Adirondack Council Opposes Plan to Allow Mechanized Travel on Lands Slated for Motor-Free, Wilderness Protection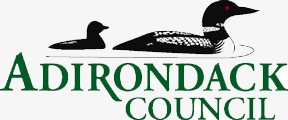 For more information:
John F. Sheehan
518-432-1770 (ofc)
518-441-1340 (cell)
www.adirondackcouncil.org
FOR IMMEDIATE RELEASE: Friday, January 08, 2016
Adirondack Council Opposes Plan to Allow Mechanized Travel on Lands Slated for Motor-Free, Wilderness Protection
Group Says Mountain Bikes in One Location OK, but Part of State's Plan Would Overreach & Degrade Protections for All Such Remote Areas in Adirondack Park
RAY BROOK, N.Y. – Public hearings began Wednesday (Jan. 6) on proposed changes to rules for managing the Adirondack Park's public Forest Preserve, including a controversial proposal to open all "Primitive Areas" in the Adirondack Park to mechanized travel and recreation.

If approved, the Council says the broader proposal would be the first significant rollback of protections for the Forest Preserve since the master plan was created in 1971.

In hearings slated to continue in Saratoga Springs and Albany January 13th, the Adirondack Park Agency will accept public comments on proposed amendments to the Adirondack Park State Land Master Plan. The master plan guides the classification and management of all public Forest Preserve lands in the Adirondack Park.

"The Council opposes amendments to the Adirondack Master Plan that weaken the plan's mandate to, first and foremost, protect the natural resources, wildlife and clean water of the Park's state lands," said William C. Janeway, Executive Director of the Adirondack Council. "That is, and must remain paramount. While recreation is important, it is secondary to this mandate.

"We oppose amendment to the master plan that would degrade the wild forest character of the Adirondacks, which is the basis for many millions of people's love for and investment in the Adirondack Park, its wilderness and its communities," Janeway said. For example, the Council supports two narrow changes to the plan for one specific location in the park, but is opposed to blanket changes affecting all Primitive Areas.

Primitive Areas are tracts of forest preserve that the park agency plans to reclassify as Wilderness Areas. Motorized or mechanized travel and recreation are now prohibited in primitive and wilderness areas, in order to protect the state's most sensitive plants and wildlife.

Degrading primitive areas means degrading future wilderness areas, the Council said.

"Unspoiled wilderness is what separates the Adirondack Park from all other parks in the Northeast," said Janeway. "We should be offering primitive areas the highest level of protection possible, while still making them available for public recreation.

"The state should continue to prohibit the use of mountain bikes, other mechanical transportation and recreation and motorized activity in these areas," he said. "They should remain machine-free zones."

Wilderness and primitive areas comprise less than 20 percent of the six-million-acre Adirondack Park. Mountain bikes and other mechanical conveyances are allowed on all other Forest Preserve areas.

Essex Chain Yes, All Primitive Areas No
Janeway said the Council, local towns and the state had originally agreed to a plan to allow two small changes to the master plan, affecting only one location in the park. Those included the use of mountain bikes in the Essex Chain Lakes and Pine Lake primitive areas and the use of non-natural materials for construction of a bridge across the nearby Cedar River.

Accomplishing those limited goals was supposed to be the focus of the proposed amendments to the master plan, Janeway explained.

Instead, the park agency proposed opening all primitive areas to mountain biking. It also proposed allowing non-natural materials on all bridges in primitive areas, and wants permission to use motorized vehicles to maintain trails in all primitive areas.

"We agreed to a compromise on the Essex Chain roads and Cedar River's restrictions that included a primitive classification prohibiting new motorized used of the Essex Lakes themselves and the land immediately around them," Janeway said. "This was agreed to only after painstaking research and thorough discussion about the ability of these tracts to withstand additional recreation.

These are supposed to be exceptions, not new standards. They are simply not going to be appropriate everywhere. It's very frustrating that state approval of an amendment to approve the mountain biking has been delayed when it should, after proper public review, be expedited."

Janeway said the Council will support the changes affecting the Essex Chain and Cedar River, but oppose their broader application. And he said the Council will detail which other proposed amendments it will support (such as one to address invasive species) and which other changes it will propose, in more detailed written comments.

Janeway said the Council was unsure how many miles of trails would be affected and "that is part of our objection. We do know that opening all primitive areas to mountain biking would affect 38 separate sections of the Forest Preserve, in addition to the Essex Chain and Pine Lake areas. That would impact an estimated 40,000 acres of 'forever wild' Forest Preserve."

The APA staff could not provide an inventory of the trails that would be affected -- or even a mileage estimate -- when Adirondack Park Agency commissioner Dick Booth requested one. Staff indicated they could figure out later on what the impact might be, after the amendment is approved. "That is backwards," Janeway explained.

Adirondack Forest Preserve makes up nearly half of the six-million-acre Adirondack Park. The state land master plan classifies land for management according to its level of sensitivity. For all Forest Preserve, the state's first obligation is to protect natural resources. Public recreation is secondary.

The master plan divides lands into broad management categories such as Administrative Use (lands under state offices and parking lots) or Intensive Use (campgrounds and ski areas); Wild Forest (more than half of the preserve; motorized access allowed on designated roads and snowmobile trails) or Primitive and Wilderness (where motorized and mechanized vehicles are not allowed).

The Forest Preserve was created in 1886. It was protected from logging and development by the adoption of the "forever wild" clause of the NYS Constitution in 1894. In 1971, the NYS Legislature approved the state land master plan, which established the first wilderness and primitive areas.

Janeway said of the amendments proposed by the APA are broad and are contrary to the master plan's Unit Management Planning process. They are also inconsistent with the Master Plan's statement that "if there is a unifying theme to the master plan, it is that that the protection and preservation of the natural resources of the state lands within the Park must be paramount. Human use and enjoyment of those lands should be permitted and encouraged, so long as the resources in their physical and biological context as well as their social or psychological aspects are not degraded." (Page 1, State Land Master Plan)
Hearings on the plan include:
Wednesday, Jan. 13
11:00 am
NYS DEC Offices
625 Broadway
Albany
Wednesday, Jan. 13
6:00 pm
Saratoga Spa State Park
Gideon Putnam Room
19 Roosevelt Drive
Saratoga Springs
Founded in 1975, the Adirondack Council is privately funded, not-for-profit organization whose mission is to ensure the ecological integrity and wild character of the Adirondack Park. The Council envisions an Adirondack Park comprised of core wilderness areas, surrounded by working forests and farms, and vibrant rural communities. The Council carries out its mission and vision through research, education, advocacy and legal action. Adirondack Council members live in all 50 United States.