Adirondack Council Hails Progress on Common Goals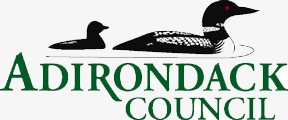 For more information:
John F. Sheehan
518-432-1770 (ofc)
518-441-1340 (cell)
FOR IMMEDIATE RELEASE, Tuesday, March 1, 2016
Adirondack Council Hails Progress on Common Goals
'Adirondack Futures' Update Reports Advancement on Conservation, Community Goals
ELIZABETHTOWN, N.Y. -- The Adirondack Council today praised the progress being made through cooperation between environmental and community development interests in the Adirondack Park, as measured in a new report by the Adirondack Futures Project.

"The results of this update show that together we are making real progress toward our shared vision of an Adirondack Park comprised of core wilderness areas, surrounded by farms and working forests and enhanced by vibrant, rural communities," said Adirondack Council Executive Director William C. Janeway. "That is the future nearly everyone said they wanted to achieve in the Adirondacks. They said so during the workshops held in 2011 and 2012.

"This update is strong evidence -- not opinion -- that the state is on the right track by investing in wilderness protection, tourism and community development in the Adirondack Park," Janeway explained. "All three investments work together to make this park a national treasure."

Janeway said there are still areas where progress has stalled, but there is much to celebrate and build upon. His reaction largely mirrored that of the report's authors, Jim Herman and Dave Mason.

Mason and Herman are retired management consultants from the Adirondack Town of Keene who conducted the initial workshops in 2011/12 and then carefully tracked the progress being made over the ensuing five years.

The initial study asked people to envision the future they desired for the Adirondack Park (the largest park in the contiguous United States) and asked what must happen over the next 25 years to make the vision a reality. The current update tracks more than 1,000 actual events since 2012 and compares them to the original predictions.

The summary of the project can be found here.

"The short conclusion is, wow, we sure are making a lot of progress on a broad range of fronts," said the summary Mason and Herman published on their web site. "Historic expansions of the Forest Preserve have been made. Realignment of the health care system has been done. Building out broadband and cell service is ongoing, making progress each day. The renewal of Champlain Valley farming is gaining momentum. The State and private sector have invested a lot of new money in recreation and tourism facilities."

Less progress was noted in the areas of improving outdated regulations at the Adirondack Park Agency and restoring crucial staffing at the APA and Dept. of Environmental Conservation. Local planning efforts have stalled as well, as local budgets are tightened.

In addition, there are external forces that impact the Adirondack Park's future over which local residents and visitors have little control. They include national demographic shifts that are moving more people into cities and out of rural areas, especially in the Northeast, and the forces of climate change.

The report notes: "Two very cold winters were followed by a record El Niño for 2015/6 which brought the warmest fall on record. A World Cup skiing event was moved to Utah. An Indian Lake ice fishing event was cancelled. (The Olympic Regional Development Authority) continues major work to save energy and move to renewable energy; all its venues use more energy in warm winters. Winter visitors account for 1/3 of the tourism economy. It is more sensitive to weather than summer tourism. Events and activity related to snowmobiling, ice fishing and cross country skiing are hurt the most. The 2015/16 winter is shaping up to be a financial washout."

However, there is evidence that Adirondack youth are responding in surprisingly forceful ways to these threats, and are leading the rest of the nation by example:

"Adirondack youth is on the world's map for responding to climate change. The Wild Center's annual Youth Climate Summit is being copied across the globe, bringing White House and COP21 (Paris) honors to the youth organizers. A PBS documentary was produced around their work," the update notes.

Other highlights:
"Diversity is now a much higher profile issue. Schools bring in foreign students. Camps bring in inner city kids. An Adirondack Diversity Advisory Council has formed. Faith groups are gathering to see if the region can support refugees. We have economic diversity, but we are still nearly totally white in a State that will soon be minority white. We are just beginning to notice non-white visitors in the region and we have yet to embrace them. Not long ago, there was no discussion of this, but now lots of people talk about it."

Local Food/Beverages: "One bright spot is in the Champlain Valley where parent-age people are arriving to be part of the growing local food/brewing/farming scene. Spend any time there and the impact of youth is very noticeable."

Schools: "At the public school level, several districts have boosted student numbers and increased diversity by adding foreign students (most notably at Newcomb) and by attracting tuition paying students from nearby districts (most notably Keene). Five high schools in the Park rank in the top 20 in the State based on standardized testing and graduation rates. The best school districts are seeing flat enrollment but, more broadly, school age population in the Park has continued to decline as working age parents leave."

Colleges: "A couple of colleges including SUNY Plattsburgh, SUNY Adirondack, and Clarkson University all offer entrepreneurial programs. Clarkson is part of the State's Innovation Hot Spot system. All of these programs are linked to Point Positive, the region's new angel investing group. Paul Smiths College has excellent job-track programs in fisheries, wildlife science and environmental science …"

Energy: "…Power generation … is dominated by hydro dams and wind farms in the St Lawrence Valley. The region only consumes about 1/3 of the power it produces. The needed wind resource for commercial development is in farm land north and south of the Park in the St Lawrence and Mohawk river valleys, not in the mountains. Solar is viable and growing. Community solar farms, on old landfills for example, have just now (been) made legal and are only beginning the permitting process. Municipal power is increasingly solar-based. Homeowner solar is growing."

Founded in 1975, the Adirondack Council is privately funded, not-for-profit organization whose mission is to ensure the ecological integrity and wild character of the Adirondack Park.

The Council envisions an Adirondack Park comprised of core wilderness areas, surrounded by working forests and farms, and vibrant rural communities. The Council carries out its mission and vision through research, education, advocacy and legal action. Adirondack Council members live in all 50 United States.