Adirondack Council Earns Four-Star Rating from Charity Navigator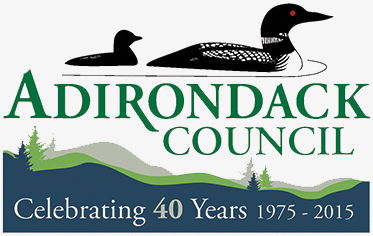 For more information:
John F. Sheehan
518-432-1770 (ofc)
518-441-1340 (cell)
FOR IMMEDIATE RELEASE, Monday, September 28, 2015
Adirondack Council Earns Four-Star Rating from Charity Navigator
Independent Evaluator Lauds Sound Management, Accountability, Transparency
ELIZABETHTOWN, N.Y. – The Adirondack Council's sound fiscal management and its commitment to accountability and transparency have earned it a top rating from Charity Navigator, the largest independent charity evaluator in the United States.

Only one in four charities nationally receives such a high rating.
"We are very pleased to receive the top ranking from Charity Navigator," said Adirondack Council Executive Director William C. Janeway. "We are a not-for-profit organization that doesn't accept government grants or taxpayer-funded donations of any kind. Part of our job is to evaluate how government officials are helping or harming the park. Accepting government support might interfere with that duty.
"We depend entirely on private contributions to accomplish our mission to protect the pure water, wildlife, wilderness and communities of the Adirondack Park," Janeway said. "This impartial review and excellent rating will help to reassure our supporters that their donations will be used wisely and in support of our mission and vision for the park."
Charity Navigator is an outstanding tool for those considering making tax-deductible donations to not-for-profit organizations, he explained. The company has been rating charitable organizations since 2002. Charity Navigator says it has awarded only the most fiscally responsible organizations a 4-star rating.
In 2011, Charity Navigator added 17 metrics, focused on governance and ethical practices as well as measures of openness, to its ratings methodology. These "Accountability & Transparency" metrics, which account for 50 percent of a charity's overall rating, reveal which charities have "best practices" that minimize the chance of unethical activities and whether they freely share basic information about their organization with their donors and other stakeholders.
"The Adirondack Council's coveted four-star rating puts it in a very select group of high-performing charities," said Michael Thatcher, President and CEO of Charity Navigator. "Out of the thousands of nonprofits Charity Navigator evaluates, only one out of four earns 4 stars -- a rating that demands rigor, responsibility and commitment to openness.
"The Adirondack Council's supporters should feel confident that their hard-earned dollars are being used efficiently and responsibly when it acquires such a high rating," he said.
The Adirondack Council's rating and other information about charitable giving are available free of charge on www.charitynavigator.org. Click HERE for more information about the Council's work and financial support.
Charity Navigator is the largest charity evaluator in America. Its website attracts more visitors than all other charity rating groups combined. The organization helps guide intelligent giving by evaluating the Financial Health and Accountability & Transparency of more than 8,000 charities. Charity Navigator accepts no advertising or donations from the organizations it evaluates, ensuring unbiased evaluations, nor does it charge the public for this trusted data.
The Adirondack Council's mission is to ensure the ecological integrity and wild character of the Adirondack Park. The Council envisions an Adirondack Park comprised of large, core Wilderness areas, surrounded by working forests and farms and vibrant local communities.
The Adirondack Council carries out its mission through research, education, advocacy and legal action. Council members live in all 50 United States.