Adirondack Council Applauds Governor's Announcement of $300 Million for Environmental Protection Fund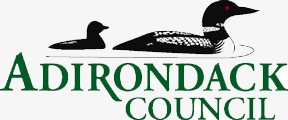 For more information:
John F. Sheehan
518-432-1770 (ofc)
518-441-1340 (cell)
www.adirondackcouncil.org
FOR IMMEDIATE RELEASE: Tuesday, January 5, 2016
Adirondack Council Applauds Governor's Announcement of $300 Million for Environmental Protection Fund
Fully Funded EPF Will Protect Environment, Boost Economy
ALBANY, N.Y. -- The Adirondack Council today applauded an announcement from Gov. Andrew Cuomo that his 2016-17 budget plans would include a $300-million appropriation to fully fund the NYS Environmental Protection Fund for the first time since the fund was created in 1993.

"We are very pleased to see that the Governor's plan will nearly double the size of the Environmental Protection Fund, bringing it up to full funding for the first time in its history," said Adirondack Council Executive Director William C. Janeway. "Having a fully funded capital projects account for the environment will mean that the state can better protect wilderness, water quality and wildlife in the Adirondack Park, while also providing money for smart growth planning that will help boost the year-round economy.

"It also means the state can finally afford the $10-million program that is needed to fight invasive species statewide," Janeway explained. "We have been urging the creation of such a program for a long time. Large portions of the Adirondack Park are free from invasive species. This will help keep them that way."

The EPF is the most important source of funding for new park lands and campgrounds statewide, as well as for new Forest Preserve in the Adirondack and Catskill parks, Janeway said. "It also supports smart growth grants to our small communities, municipal recycling projects and farmland protection."

The EPF approved by the Legislature in 2015 currently stands at $177 million in total appropriations. The Governor's plan would increase it by $123 million.

Janeway said recent polling shows that New York voters strongly support additional spending on environmental priorities.

Polling conducted in 2015 by the Adirondack Council, Open Space Institute, The Nature Conservancy and the Trust for Public Land showed broad voter support for increased conservation spending. Polling showed that New York voters are by far most supportive of conservation spending on water quality and rebuilding infrastructure. They also support funding programs that preserve forests and wildlife habitat, improve air quality, keep parks open and well-maintained and provide public access to waterfronts.

Specifically, voters strongly support fully funding the Environmental Protection Fund. Voters were offered a description of the state's EPF, more than seven in ten (73%) voters said they support full funding.
Founded in 1975, the Adirondack Council is privately funded, not-for-profit organization whose mission is to ensure the ecological integrity and wild character of the Adirondack Park.
The Council envisions an Adirondack Park comprised of core wilderness areas, surrounded by working forests and farms, and vibrant rural communities. The Council carries out its mission and vision through research, education, advocacy and legal action. Adirondack Council members live in all 50 United States.