Adirondack Council Applauds Governor's $250 Million Municipal Clean Water Grants Budget Proposal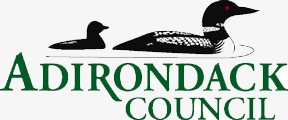 For more information:
John F. Sheehan
518-432-1770 (ofc)
518-441-1340 (cell)
www.adirondackcouncil.org
FOR IMMEDIATE RELEASE: Wednesday, January 6, 2016
Adirondack Council Applauds Governor's $250 Million Municipal Clean Water Grants Budget Proposal
Wastewater & Sewage System Project Get Boost in Governor Cuomo's Budget Proposal
ALBANY, N.Y. -- The Adirondack Council applauded Gov. Andrew Cuomo's announcement that he will propose adding $100 million to the fund he and the Legislature created last year. The expanded program would, if approved by the legislature, be authorized to offer $250 million in grants over two years to communities to improve their wastewater and drinking water systems.

"The Governor will now provide $250 million to invest this year and next year to protect the purity of our local drinking water and our lakes, rivers and streams," said Adirondack Council Executive Director William C. Janeway. "This is in addition to the Governor's announcement that his budget proposal will also include an increase that will nearly double the state Environmental Protection Fund (EPF) to $300 million. This is an historic and positive pair of announcements that will help the Adirondack Park remain healthy and attractive to the 10 million visitors it hosts each year.

The clean water grants will help to relieve the heavy burden of maintaining modern, multi-million-dollar wastewater systems in towns that have only a few hundred taxpayers. These grants can close the gap between what is needed to protect water quality and what local taxpayers can afford."

Governor Cuomo's proposal, announced on Tuesday, increases by $100 million the Water Infrastructure Improvement Act of 2015. This Act was approved during the FY2015-16 state budget to support grants over three state fiscal years. Last year, Governor Cuomo announced that $75 million of funding was awarded to 45 projects across the state after the state received over $800 million in applications. The Environmental Facilities Corporation, and the Departments of Health and Environmental Conservation administer allocations, the Governor said.

Leaders in the Legislature including Assemblyman Steve Englebright, Senator Tom O'Mara, Assemblyman Steve Otis, and others have championed this clean water funding and highlighted the multi-billion dollar need.

The Adirondack Council is a partner in a coalition of organizations that urged the creation of the New York Water Infrastructure Improvement Act of 2015. This law created a new grant program for communities to invest in wastewater and drinking water infrastructure. The coalition includes groups representing environmental, municipal, economic development, and water user interests.

Two Adirondack communities received grants from the 2015-16 funding cycle. In Essex County, the Town of Willsboro received a grant of $746,326 and a loan of $2.2 million for a total of more than $2.9 million. In Franklin and Essex counties, the Village of Saranac Lake received a grant of $1.75 million and a loan of $5.25 million for a total of $7 million.

The state's $300 million investment is expected to leverage more than $1.5 billion in local investment in water infrastructure improvements across the state.

Founded in 1975, the Adirondack Council is privately funded, not-for-profit organization whose mission is to ensure the ecological integrity and wild character of the Adirondack Park.

The Council envisions an Adirondack Park comprised of core wilderness areas, surrounded by working forests and farms, and vibrant, rural communities. The Council carries out its mission and vision through research, education, advocacy and legal action. Adirondack Council members live in all 50 United States.