Adirondack Council Applauds Governor Cuomo's Commitment on Climate Change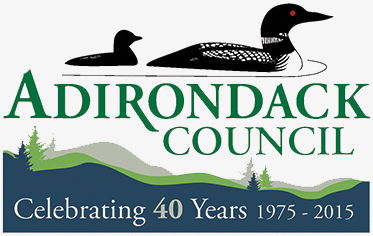 For more information:
John F. Sheehan
518-441-1340 (cell)
FOR IMMEDIATE RELEASE, Friday, October 9, 2015
Adirondack Council Applauds Governor Cuomo's Commitment on Climate Change
Stood with Al Gore to Announce Pledge to Address State Carbon Footprint
NEW YORK, N.Y. – Adirondack Council board and staff members were in attendance as Gov. Andrew Cuomo announced Thursday that he would take several new actions to combat rapid climate change and position New York as a national leader in the struggle.
"This announcement marks a new commitment for New York, as the Governor pledges to limit greenhouse gas emissions to 2 tons per person by 2050, which would be 80 to 95 percent lower than 1990 levels," said Adirondack Council Executive Director William C. Janeway. "New York is already part of a nine-state coalition working to curb greenhouse gases through its participation in the Regional Greenhouse Gas Initiative (RGGI), which is aimed at cutting carbon from electric power plants throughout the Northeast. This new initiative sets a new climate-friendly standard for other states and nations to meet, and includes a goal of expanding RGGI and establishing a North American market to cap and trade carbon. If everyone made and then met a similar commitment, with regional protections, we stand a much better chance of avoiding a long series of climate-related disasters."
"The Adirondack Council applauds the Governor for articulating a big vision for how New York can be a leader in the effort to combat Climate Change," said Janeway. "We stand ready to partner with the state to implement the actions necessary for success for the Adirondack Park and the world."
The Adirondack Council's mission is to ensure the ecological integrity and wild character of New York's six-million-acre Adirondack Park. The Council envisions an Adirondack Park comprised of core wilderness areas, surrounded by working forests and farms, and vibrant rural communities. Adirondack Council members live in all 50 United States.