Adirondack Council Applauds Governor's Choice to Lead Department of Environmental Conservation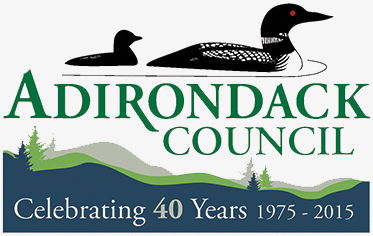 For more information:
John F. Sheehan
518-432-1770 (ofc)
518-441-1340 (cell)
FOR IMMEDIATE RELEASE: Friday, October 02, 2015
Adirondack Council Applauds Governor's Choice to Lead Department of Environmental Conservation
Basil Seggos Formerly Worked for Riverkeeper, NRDC
ALBANY, N.Y. – The Adirondack Park's largest environmental organization today applauded the Governor's choice of his Secretary for the Environment Basil Seggos to be the new Commissioner of Environmental Conservation.
"We were watching this nomination very carefully to see what message the Governor would send with his choice of a new commissioner to replace Joe Martens," said Adirondack Council Executive Director William C. Janeway. "His nomination of Basil Seggos makes it clear that the Governor stands committed to an agenda that is good for the wilderness and good for building more vibrant, sustainable communities in the Adirondack Park.
"We expect he will move forward with the acquisition of new wilderness lands for the 'forever wild' Forest Preserve, including the Boreas Ponds tract next to the High Peaks Wilderness Area," Janeway said. "We also expect he will oversee the protection and stewardship of our wild lands, while embracing a dialog with all stakeholders regarding access and outdoor recreation."
Seggos will head the Dept. of Environmental Conservation, which handles both conservation and pollution regulations statewide. It also manages the "forever wild" Adirondack Forest Preserve in cooperation with the Adirondack Park Agency. The DEC has more than 2,000 employees and regional offices around the state.
Seggos came to the Cuomo Administration in 2012 after working as a research associate at the Natural Resources Defense Council from 1996 to 2000. He was as a legal intern at the White House's Council on Environmental Quality in 2000 and then became an attorney for Riverkeeper from 2001 to 2008, before taking a job with an environmental services company. He currently serves in a U.S. Army Reserve Judge Advocate General unit.
"We look forward to working with Basil and the rest of the team at DEC," Janeway concluded.
The Council's mission is to ensure the ecological integrity and wild character of the Adirondack Park. The Council envisions an Adirondack Park comprised of large, core Wilderness areas, surrounded by working forests and farms and vibrant local communities. The Adirondack Council carries out its mission through research, education, advocacy and legal action. Council members live in all 50 United States.