Events
Save the Date
FOREVER WILD DAY 2017
Saturday, July 8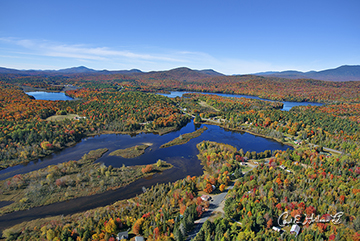 Overlook Park
Old State Highway 28N & Santanoni Drive
Newcomb, NY 12852
Purchase Tickets Sign Up for Activities
This year's Forever Wild Day will be held at Overlook Park in Newcomb, New York in the heart of the Adirondack Park. The day includes:
a celebration of the Council's hard work and our collective successes on behalf of our beloved Adirondacks,
the annual membership meeting and award luncheon honoring the 2017 Conservationist of the Year and Special recognition award recipients.
optional outings and time to share your love of the Adirondacks with friends and fellow conservation advocates.
FOREVER WILD DAY SCHEDULE
9:00 am – 11:00 am Tours and activities to be announced soon
11:00 – Noon Registration & Welcome with Adirondack Council Board and Staff
Noon – 2:30 pm Lunch under the tent (reservations required)
- 2017 Conservationist of the Year and Special Recognition Awards
- Annual Members' meeting and dessert
Formal invitations will be sent out at the end of May. If you have any questions in the meantime, feel free to contact Debbie Pastore at 1-877-873-2240 x106 or dpastore@adirondackcouncil.org
There are many things to do in the area. Explore Santanoni Preserve, hike, bike, and kayak to enjoy the natural amenities and learn about the Northern Forest at the Adirondack Interpretive Center. Visit the town website to explore many of the things you can discover in and around Newcomb.
If you would like to make a weekend of it, be sure to make your reservations soon, as summer is a very busy time. The Hoot Owl Lodge is holding rooms for our members for a limited time, so do mention the Adirondack Council and Forever Wild Day if you call to make a reservation. You may also visit the Chamber of Commerce website to explore additional lodging options in the area.
Sign-Up for Event Information