2019 Awardees
2019 Conservationist of the Year
Christopher J. (Kim) Elliman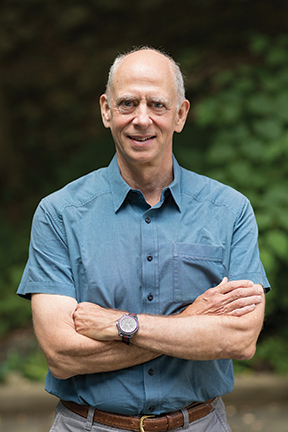 Christopher (Kim) Elliman has been with Open Space Institute (OSI) since 1992 and serves as its President and CEO. OSI has conserved more than 2.3 million acres in the eastern U.S. and, in the process, has created more than 50 new parks and protected areas. OSI acquires, finances, and promotes the conservation of lands for human use and resilient natural systems.
Mr. Elliman worked for investment management companies, private equity partnerships, and diversified holding companies. Before joining OSI, Mr. Elliman worked in investment management, journalism, NYC government, renewable energy, natural resource management, and supermarkets.
He also serves on numerous non-profit and foundation boards, including: The Geraldine R. Dodge Foundation (former Chair); Overhills Foundation (Chairman); Samuel Freeman Charitable Trust; The Wilderness Society (former Chair); Wildlife Conservation Society; Jamaica Bay Rockaway Parks Conservancy; Black Rock Forest Preserve; Storm King Art Center; Center for Humans and Nature; Grow NYC (former Chair); Friends of Katahdin Woods and Waters and on numerous advisory boards. Mr. Elliman received his B.A. from Yale University and now serves on its Forestry and Environmental Leadership Council Steering Committee.
He has a long history in the Adirondacks, having come to the High Peaks every summer of his life. He served on the Board of the Adirondack Council form 1982-1994 and served as Chair from 1987-1992, during which time the Conservationist of the Year award was initiated. He helped found the Adirondack Land Trust and expand the work of OSI into the Adirondacks, where it has purchased and preserved a number of key tracts (Tahawus, Marion Carry) and financed TNC' s acquisition of Fitch Pryun lands. He was lucky to serve on the Council board with extraordinary conservation leaders: Frances Beinecke, Harold Jerry, Peter Berle, Jim Marshall, John Ernst, Barbara Glaser and at OSI with John Adams, Joe Martens, John Cahill, among others.
He lives in NYC and has four adult children and pursues hiking, kayaking, and birdwatching when he is able, all interests he first pursued at his home at Ampersand Lake, near Tupper Lake.
Special Recognition Award
Sheri Amsel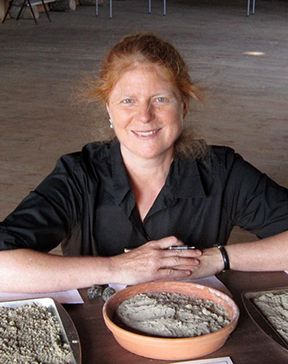 Sheri has written and illustrated more than 30 nonfiction children's books and developed interpretive signs for museums, schools, and nature centers. Her work as a naturalist brought school children and educators from all over the North Country to local nature trails to explore the science of wild places.
In 2005, Sheri's work went online with Exploringnature.org, a science education website used by schools and homeschool families around the world. In 2009, Sheri was awarded the Elizabeth Abernathy Hull Award for Outstanding Contributions to the Environmental Education of Youths, by the Garden Club of America.
Sheri's work continues with the ongoing development of educational resources that help children understand and value science and the natural world. She is a resident of the Champlain Valley.